Officially launching on July 1st available through July 15th, Midtown's intimate craft cocktail lounge, The Rickey, will be running two flight specials, each for $17.76. The Rickey's Owner and Wine Curator Matt Strauss hand-picked the following varietals to perfectly pair with the following bites to celebrate independence in a festive way.
Red White & Blue Flight ($17.76): (1 glass) Prisoner Red Blend + (1 glass) White Lioco Chardonnay + (1 glass) Balcones Blue Corn Whiskey

Red White & Blue Bites ($17.76): Filet Mignon Skewer + Fruits & Cheese Skewer + Chocolate Dipped Blueberries Skewer
The Prisoner red blend features a bold and flavorful taste that signifies the greatness of American wines, Lioco Chardonnay that was perfected in an alley behind a famed Los Angeles restaurant by a sommelier in effort to create great wines in USA for high end restaurants, finished off with Balcones Blue Corn Whiskey which was the first Texas whiskey released on the market since prohibition.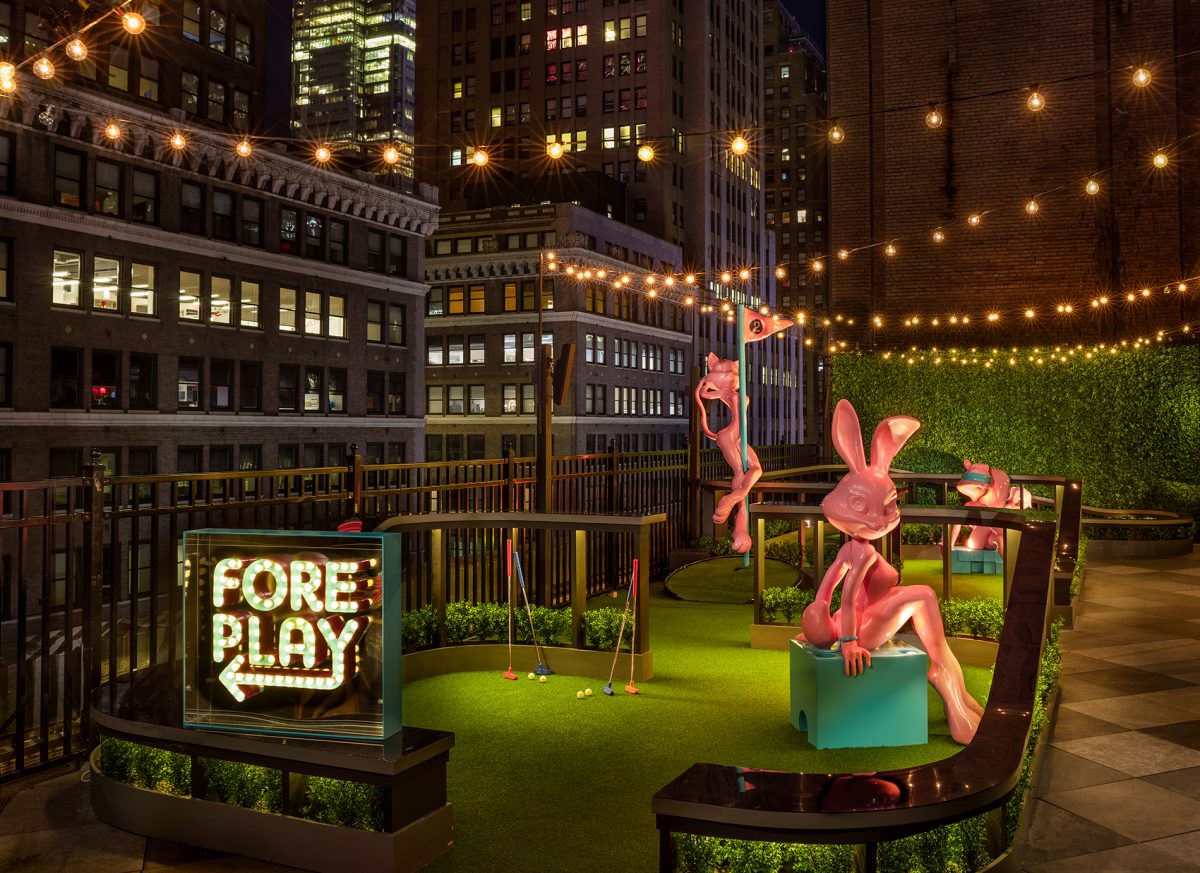 On Thursday, July 4th the indoor-outdoor Magic Hour Rooftop will be throwing a 12-hour Independence Day party, presented by Deep Roots. The rooftop will be transformed into a full-on festival style event in the New York skies where Francis Mercier and other talented guest DJs will be rocking two different DJ booths spinning a variety of music for a total of 12 hours.
Think carousel seating, oversized topiary gardens, and Foreplay: a miniature putt-putt featuring life-size animals in flirty poses. A 1-hour Vodka open bar will start at 3PM.To purchase tickets: https://www.dr2tickets.com/event/MagicHourJuly4