Barrel Char in A Jar delivers specialty types of toasted and charred wood for aging and flavoring liquor. Spirits enthusiasts can order "Barrel Char in a Jar" kit that comes complete with tools and glassware to age their own whiskey, vodka, rum, gin, tequila or any other type of alcoholic spirits they care to experiment with. 
Sounds too simple to be true? Well that's what we, here at Drink Me suspected too, so we decided to try the process for ourselves. This is the first of three stories chronicling our 'Barrel Char in a Jar' journey, and you're welcome to join us for the ride! 
The packaged kits give the user five different types of toasted and charred wood. The traditional woods include white oak which has a bourbon barrel char and toasted French oak. What differentiates this kit from most other DIY liquor aging kit is the addition of the non-traditional woods: toasted yellow birch, cherry, and sugar maple staves and includes three staves of each type. The instructions recommend one stave per 750ml of liquor. In addition to the standard woods, barrel char wood products include more exotic woods such as toasted mulberry, apple, and European chestnut available on their website.
We elected to work with birch medium roast,, and partnered it with Azunia Tequila, an organic Blanco that the Drink Me team loves to work with. It's 40% alc/vol.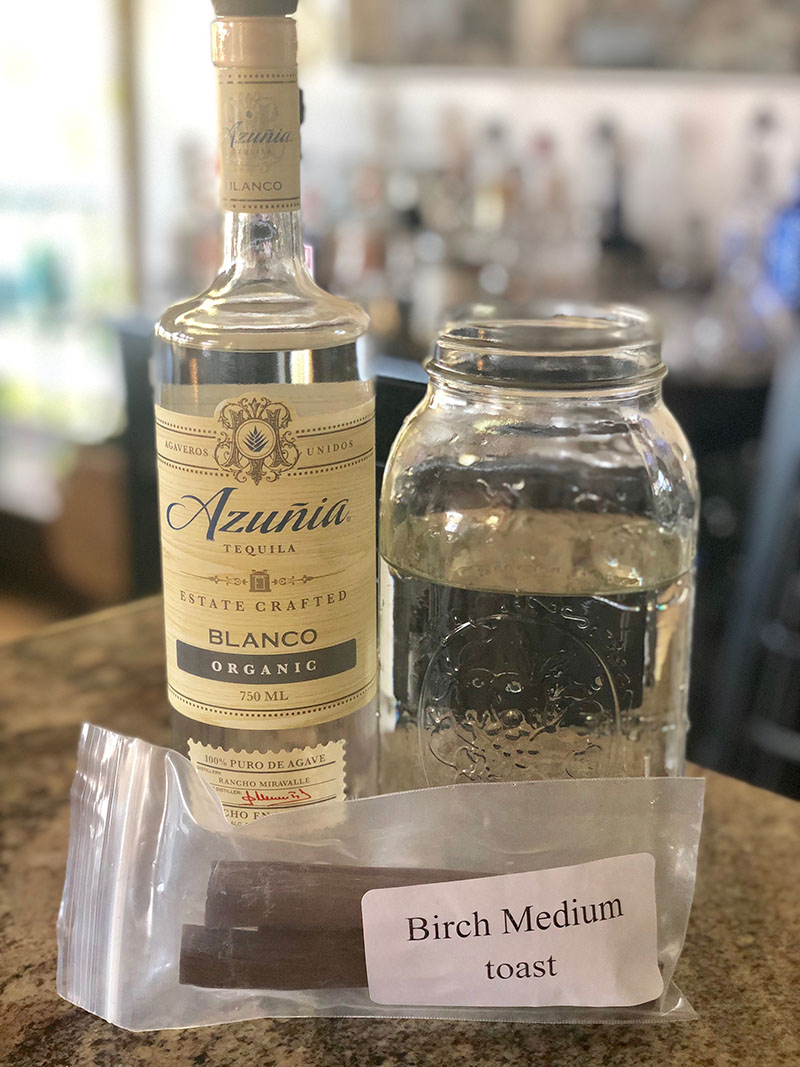 Secondly we chose cherry medium toast to flavor Nellie Collins Fecking Knacker, a moonshine corn whiskey, 50.5% alc/vol.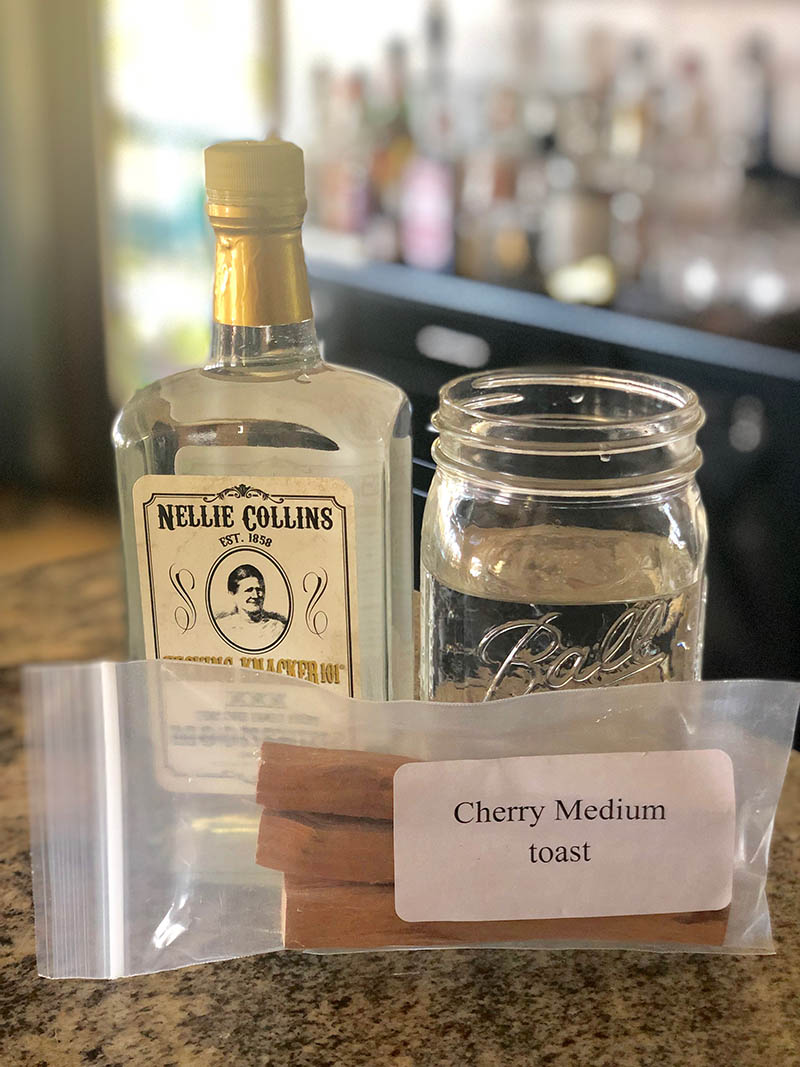 The process is fairly simple. We put the staves in the mason jars with their respective spirits partners, and sealed the lids. All the supplies came in the kit including additional small bottles, mason jars, staves, and even funnels.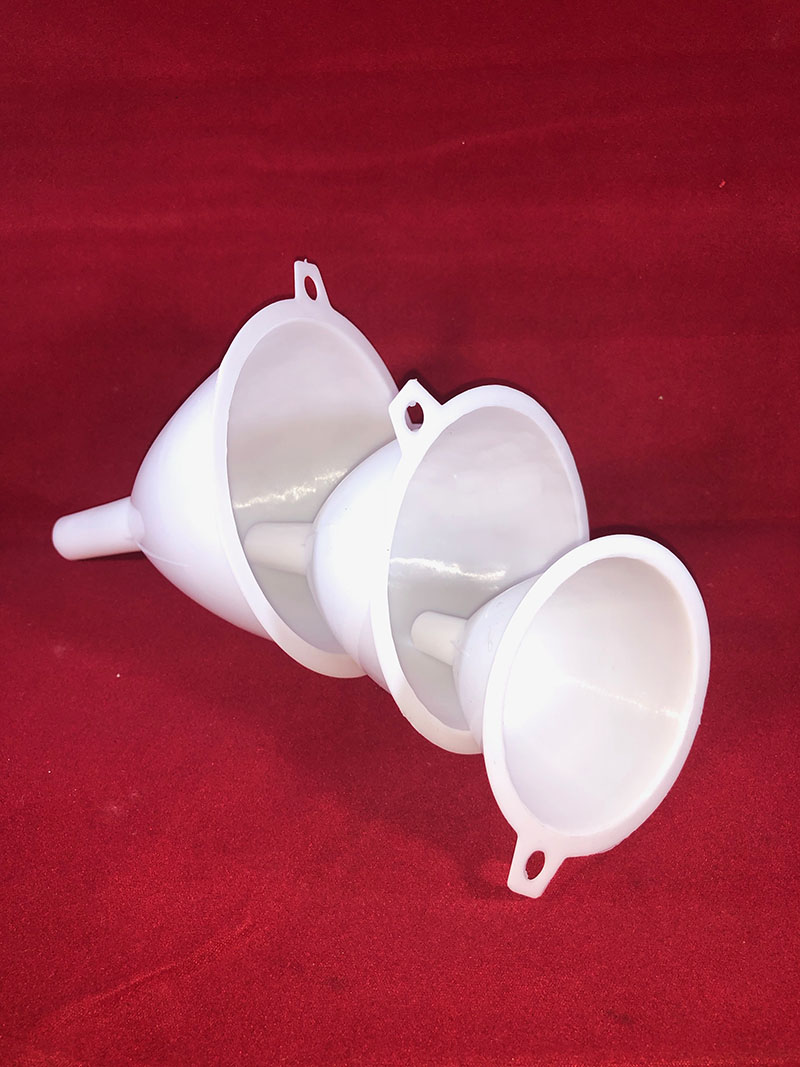 Check back next month to witness the progression of Drink Me's first entry into aging spirits.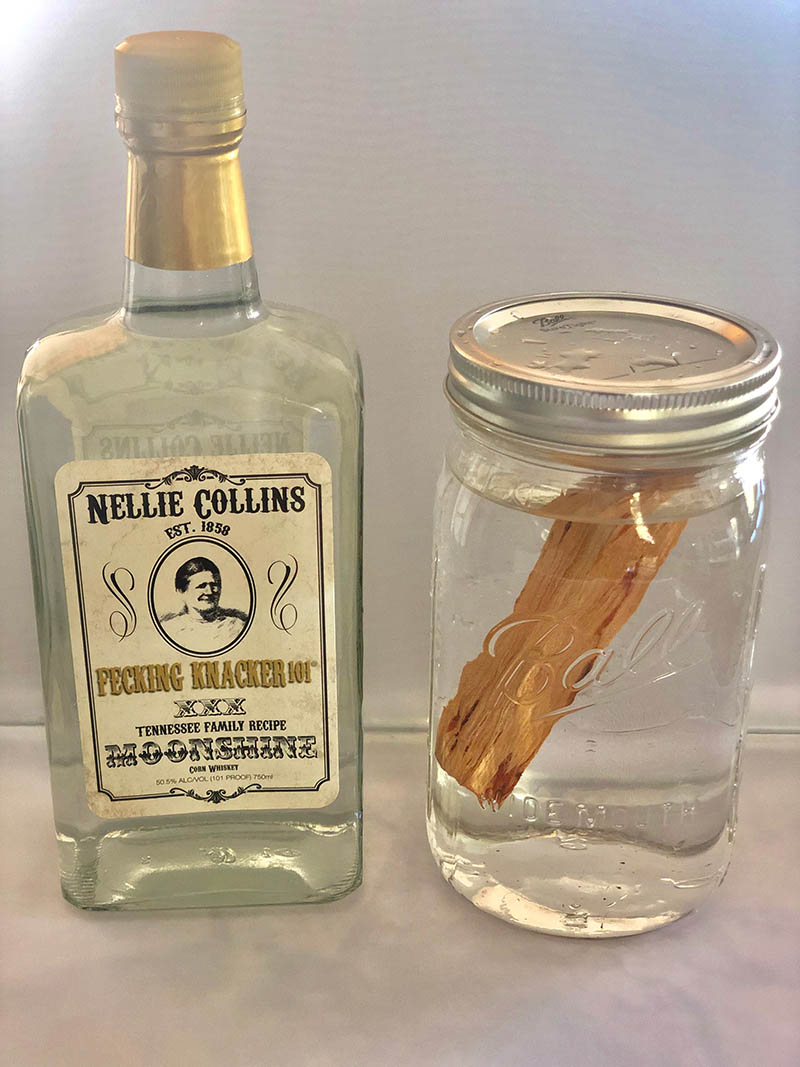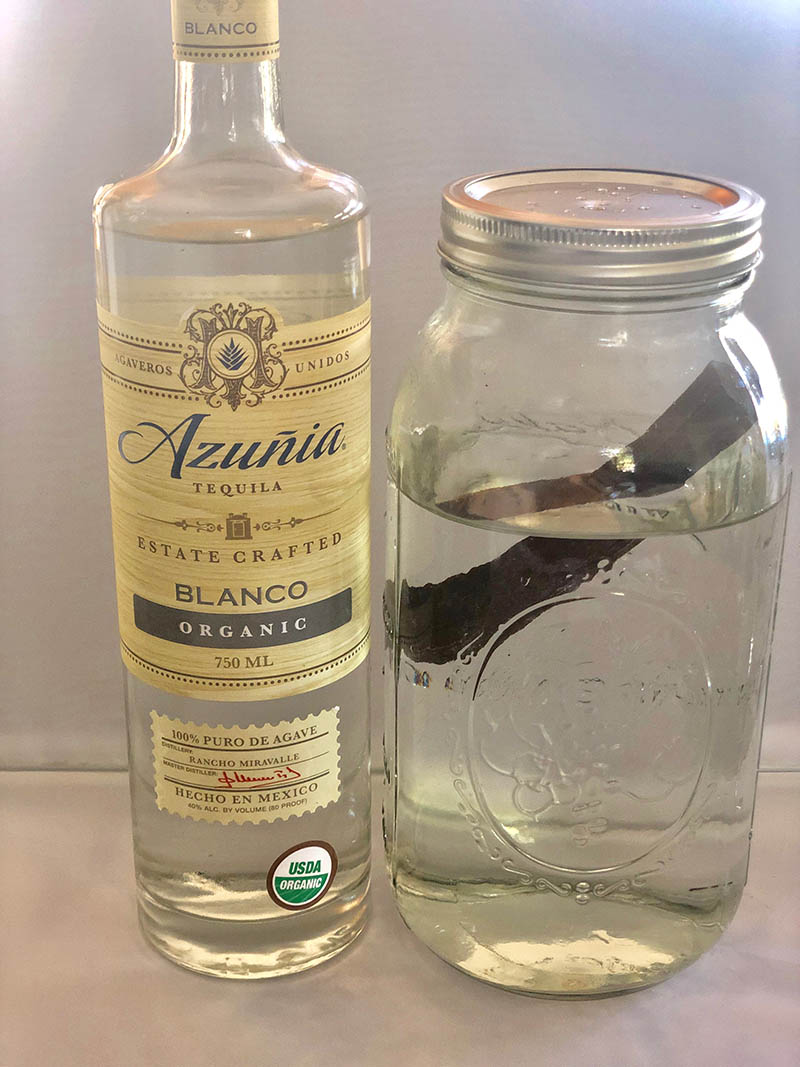 But for now, we wait!