The Fourth of July is here, and while this holiday represents the cornerstone of American independence, at Drink Me, it's all about the cocktails.
Here are our 10 favorite Fourth of July recipes you can make at home, inspired by some of the best mixologists around the country.
Blueberry Lavender Lemonade
Consider this Blueberry Lavender Lemonade cocktail from Acre in Auburn, Alabama and made with Jackson, Mississippi-based Cathead Vodka.
With beach days and lake trips upon us, you readers might be interested in this refreshing and festive (red, white, and blue) cocktail shaken with American-made spirits. It's the perfect concoction for the traveling mixologist and will be sure to wow guests.
Ingredients:
1.5 oz Cathead Honeysuckle Vodka
1.25 oz fresh lemon juice
2.0 oz Blueberry & Lavender Simple Syrup*
Shake. Top with soda. Garnish with blueberries and a lemon wheel.
*Blueberry & Lavender Simple Syrup
8 blueberries
1 teaspoon of dried lavender (if using fresh, use more than 1 tsp to reached desired flavor)
1.5 oz lemon juice
2.0 oz simple syrup (equal parts sugar to hot water)
Muddle ingredients and double strain.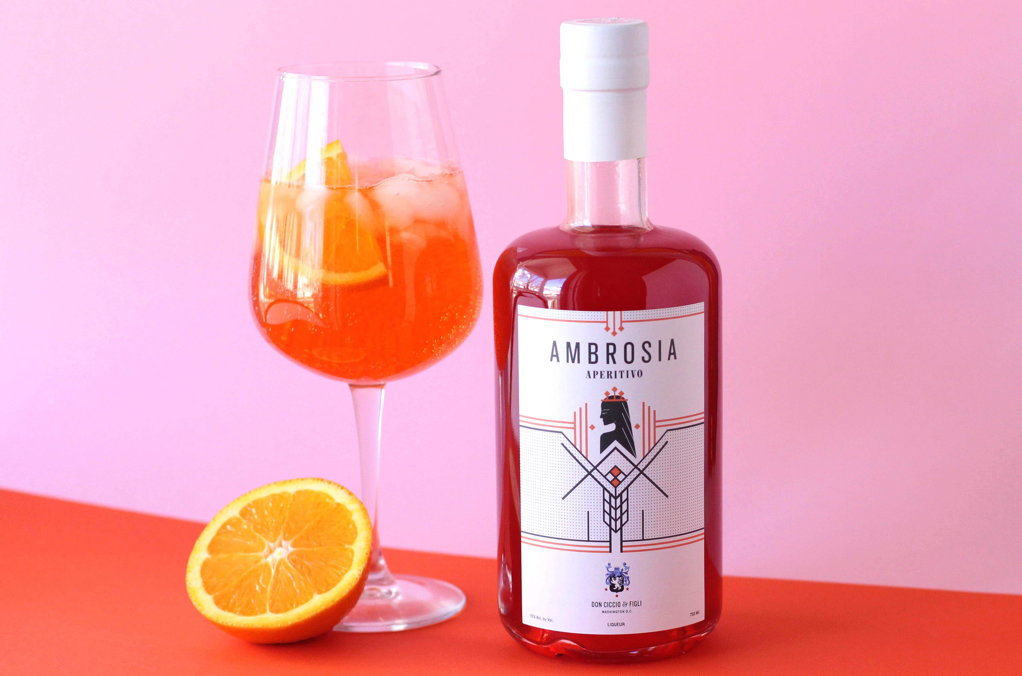 Star-Spangled Spritz
Ingredients:
1.75 oz Don Ciccio & Figli's Ambrosia Aperitivo
0.25 oz Soda water
2.5 oz Prosecco
Garnish with an orange slice 
Don Ciccio & Figli represents the rebirth of the Amodeo family, just as it was in 1883 when great grandfather Vincenzo Amodeo perfected the Italian recipes which became the finest liqueurs on the Amalfi Coast. In 2012, Francesco Amodeo, a fourth-generation Amodeo, brought the signature flavors of his hometown back to life as Don Ciccio & Figli. Based in its new home of Washington D.C., Don Ciccio & Figli was born in the Amalfi Coast and reborn in the United States. The Don Ciccio & Figli range takes a fresh approach to liqueurs offering a comprehensive collection of handmade products with flavors spanning from the beautifully bitter to the seductively sweet.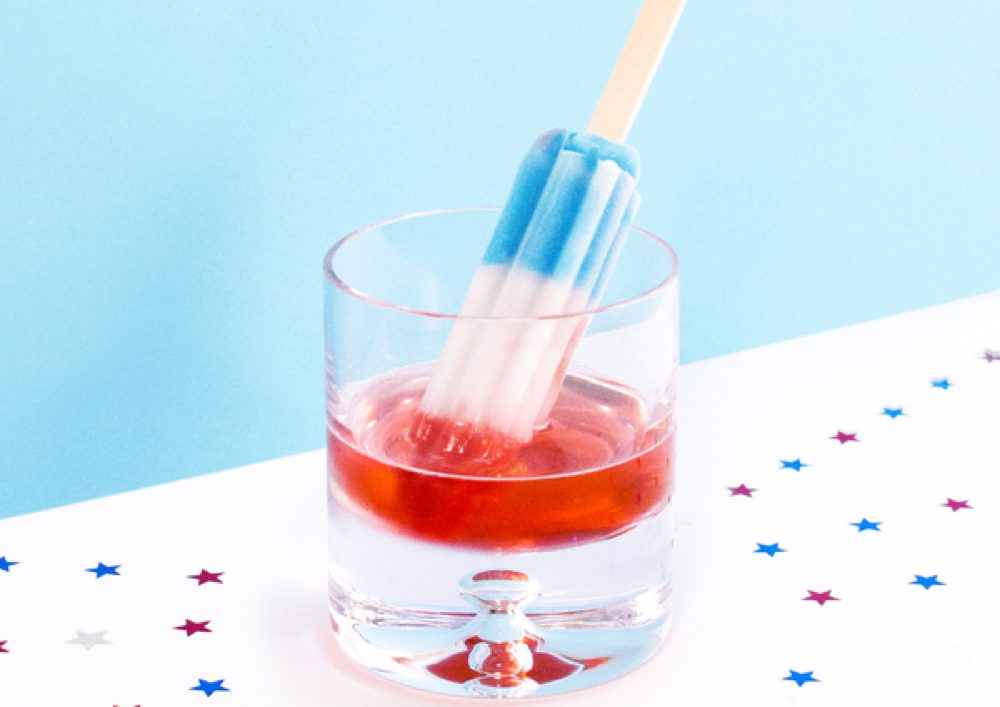 Gray Whale Gin on the Rock-ets
Ingredients:
3 oz Gray Whale Gin
1 red, white and blue popsicle
Pour Gray Whale Gin in a glass. Dip popsicle + enjoy!
Gray Whale Gin is available for an SRP of $40 USD via select stores and online retailers like Total Wine, Drizly and Reserve Bar.
If you're unfamiliar with Gray Whale Gin, it is a California-made, consciously crafted spirit celebrating the gray whale. The spirit takes the drinker on a gustatory journey up the Pacific coastline along the gray whales' 12,000-mile migration path from Baja California through Mendocino (terminating in the Arctic). Each of the botanicals in the gin are wild-foraged or organically farmed along the migration path of the gray whale. To boot, 1% of proceeds from each bottle of Gray Whale Gin go towards OCEANA to help protect the world's oceans, home of this beautiful creature.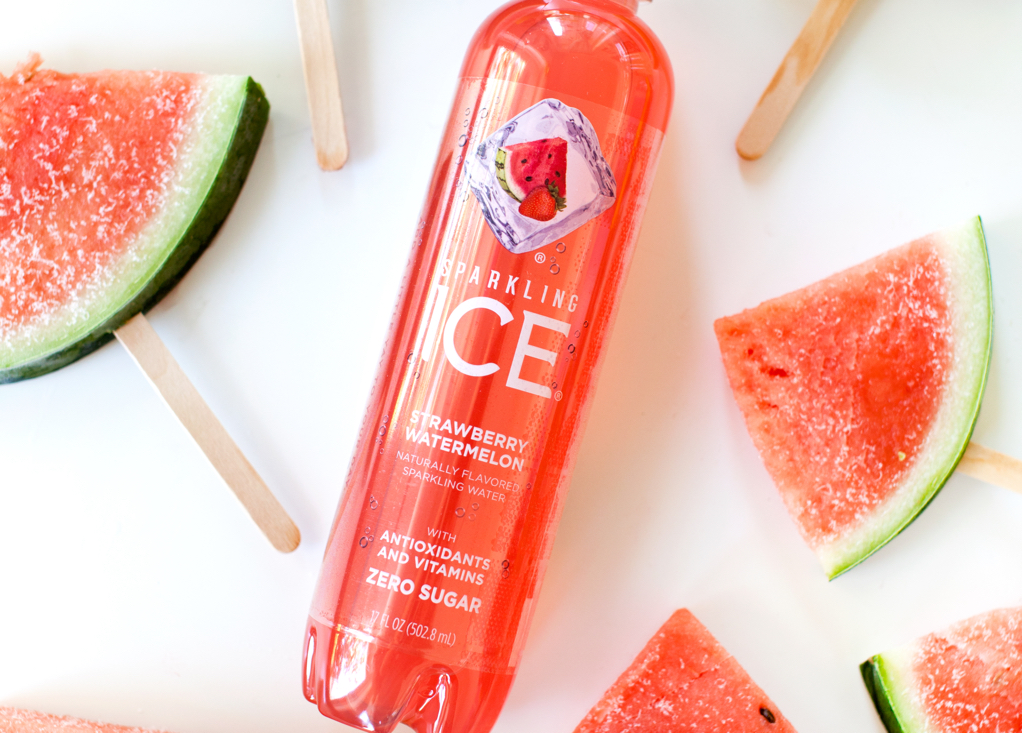 Soaked Watermelon Slice Popsicles
Ingredients:
¾ cup tequila
½ cup Sparkling Ice Strawberry Watermelon
¼ cup lime juice
1lb watermelon
Directions:
Stir together tequila, Strawberry Watermelon Sparkling Ice, and lime juice in a large bowl. Cut watermelon into wedges and soak in Sparkling Ice mixture for 15 minutes. Insert popsicle sticks into wedges then freeze on a rack-lined baking sheet for 1 hour.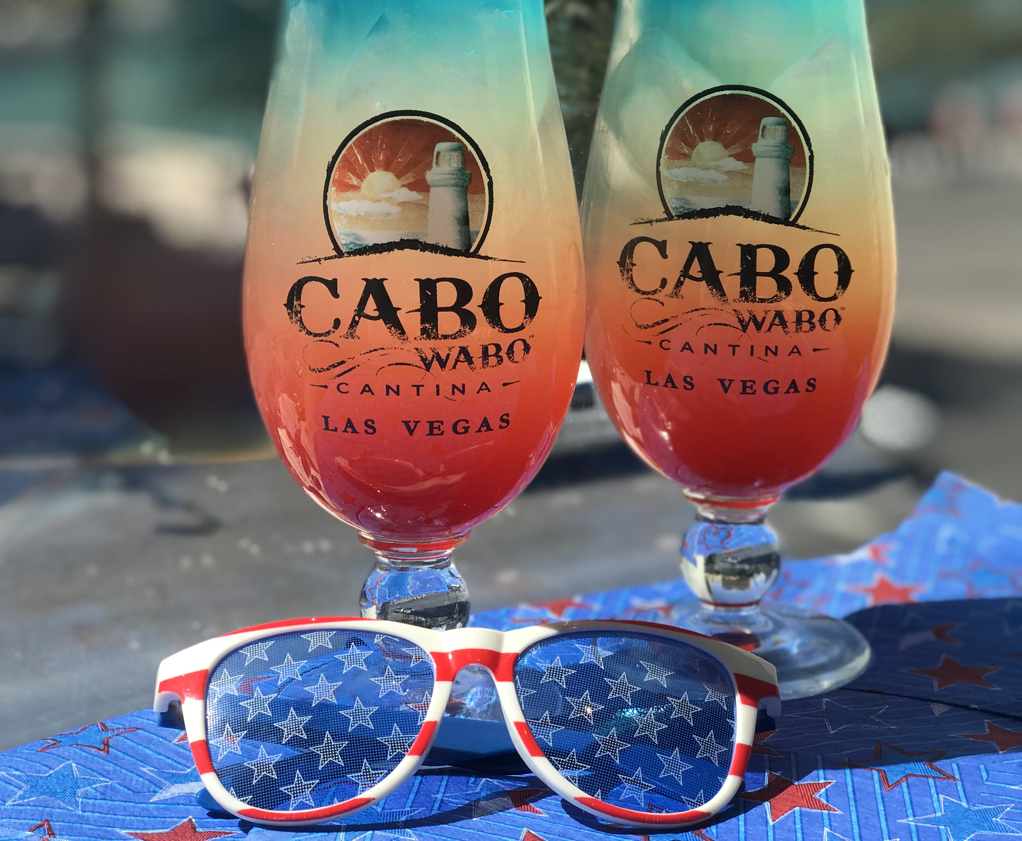 All American Cocktail
Cabo Wabo Cantina, located Strip-side in the Miracle Mile Shops, is celebrating Independence Day the 'All-American' way with a special USA-inspired cocktail from Monday, July 1 through Sunday, July 7. Holiday partiers may celebrate by sipping on the 'All-American' cocktail, made with Absolut Citron, simple syrup, sweet and sour, Sprite, grenadine and blue curacao, priced at $13, while soaking up the sun on the outdoor patio overlooking the Strip.
Ingredients:
2 ounces Absolut Citron Vodka
.5 ounces Simple Syrup
2.5 ounces Sweet and Sour
1 ounce Sprite
.5 ounces Pure Grenadine
.5 ounces Blue Curacao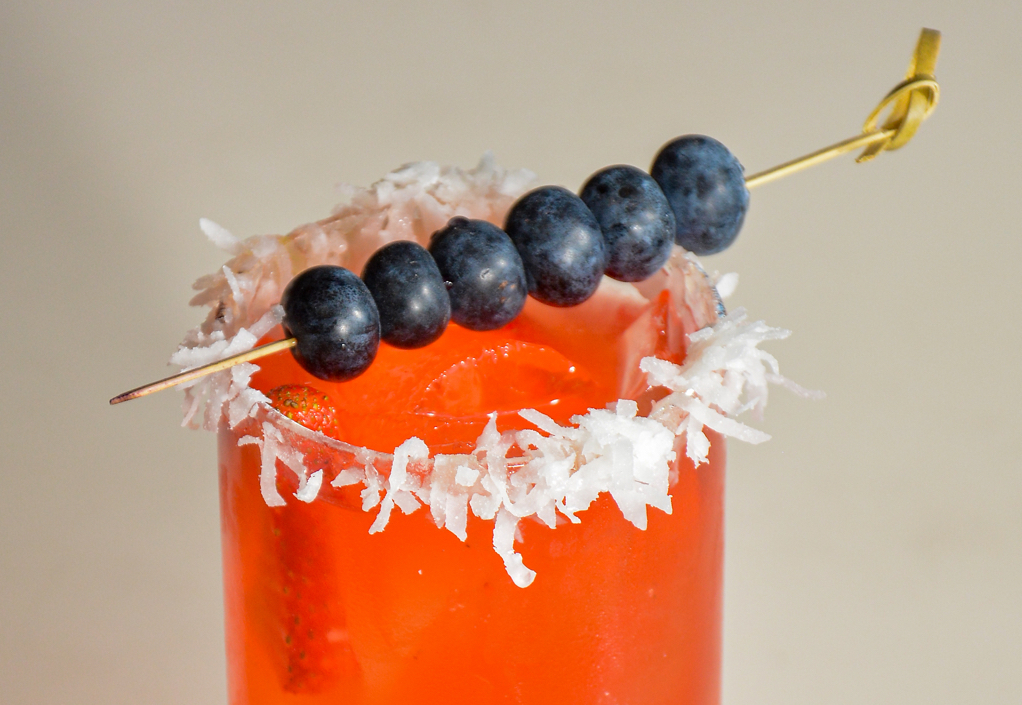 MB Sparkler
Sparks will fly at MB Steak, located inside Hard Rock Hotel & Casino Las Vegas, for Fourth of July with a holiday-exclusive cocktail, available from Monday, July 1 through Sunday, July 7. The patriotic red, white and blue 'MB Sparkler,' is made with Malibu Coconut Rum, Flor de Cana rum, sweet and sour, club soda and muddled mint and strawberry, giving a vibrant red hue to the libation. The MB Sparkler, priced at $15, is garnished with fresh blueberries and finished with a coconut-flaked rim, reminiscent of a sparkler.
Ingredients:
2 muddled strawberries
3-4 muddled mint leaves
3 oz House made sweet & sour
1 oz Flor De Cana Rum
1 oz Malibu Rum
Shake & strain over fresh ice
Splash of club soda
Coconut shavings rim
Garnish with 4-6 blueberries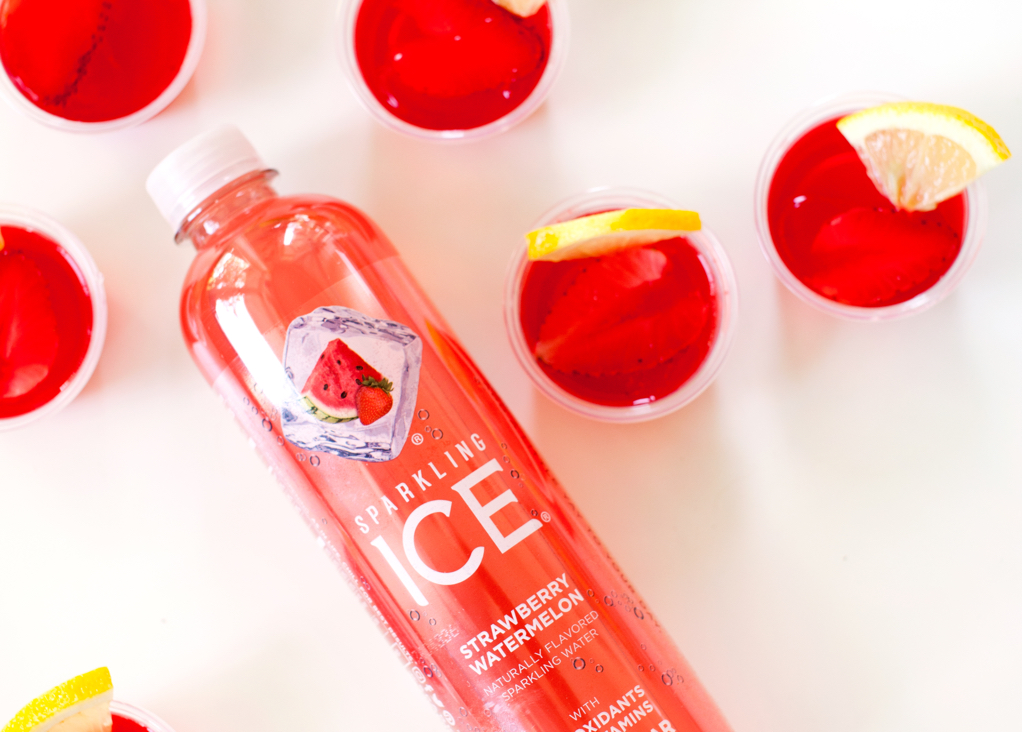 Strawberry Lemonade Jello-O Shots
Ingredients:
½ cup Coconut Rum
½ cup Vodka
1 package Strawberry Jello Package
Sliced strawberries
Lemon, for garnish
Bring Sparkling Ice to a boil and add to strawberry jello until dissolved. Add coconut rum and vodka. Place a slice of strawberry into each 1 ounce cup and fill with jello mixture. Allow shots to sit in the fridge until solid. Garnish with a small lemon slice.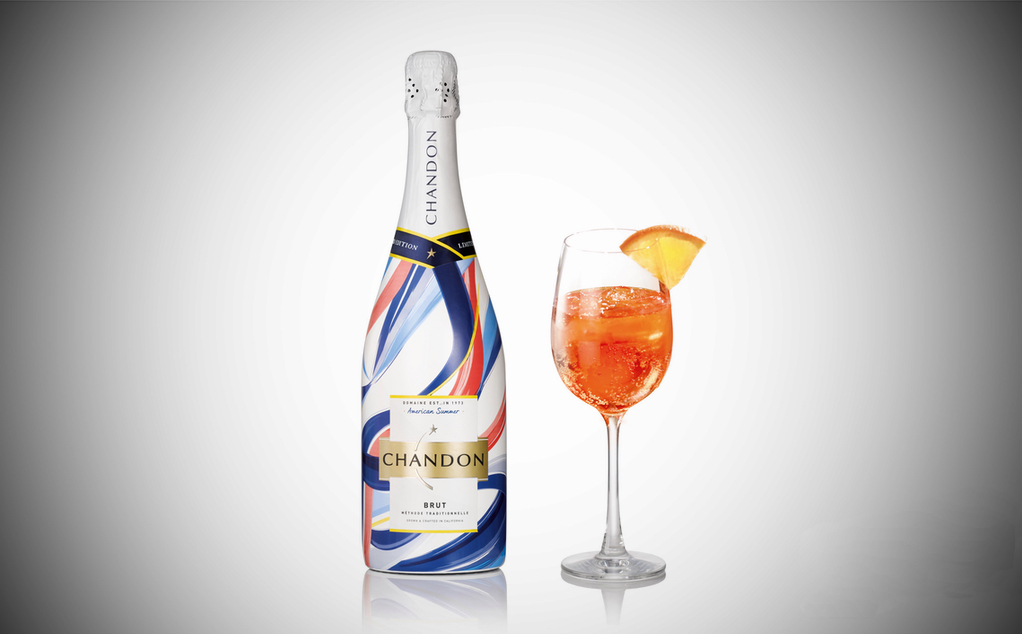 Chandon American Summer Brut Spritz
Ingredients:
2 parts quality Italian Aperitif
1 part Sparkling Water
Add Italian Aperitif to wine glass with ice.
Add splash of sparkling water and stir.
Top with Chandon.
Garnish with an orange wheel.
Sustainably harvested in the rolling hills of Yountville, Chandon's superior sparkling wines are the perfect complement to a trendy summer cocktail like the Spritz. Enhance everyone's favorite Italian-inspired cocktail with Chandon Brut's sophisticated signature profile of apple, pear and citrus with a soft, dry finish.
Try Chandon American Summer Brut with a fresh Caesar salad or oysters for an upscale holiday picnic pairing.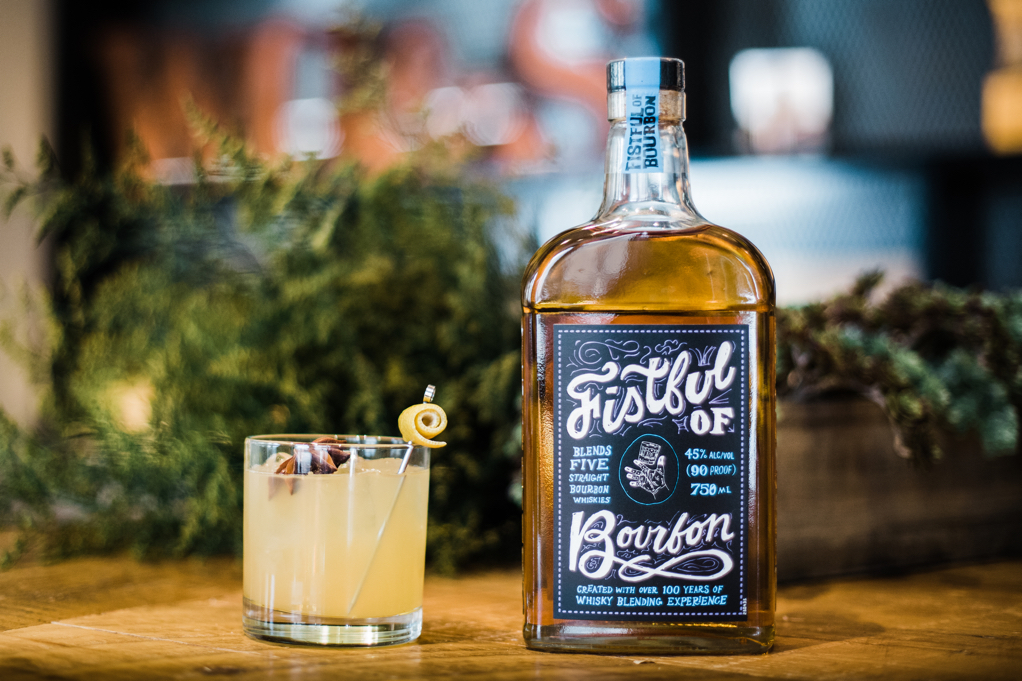 Lone Star Sparkler
Ingredients:
1 ½ oz Fistful of Bourbon
2 oz Pear puree
¾ oz Ginger syrup
½ oz Lemon
2 oz Sparkling wine
Combine ingredients except sparkling wine and shake well. Strain into a rocks glass over ice. Top with sparkling wine Garnish with a star anise.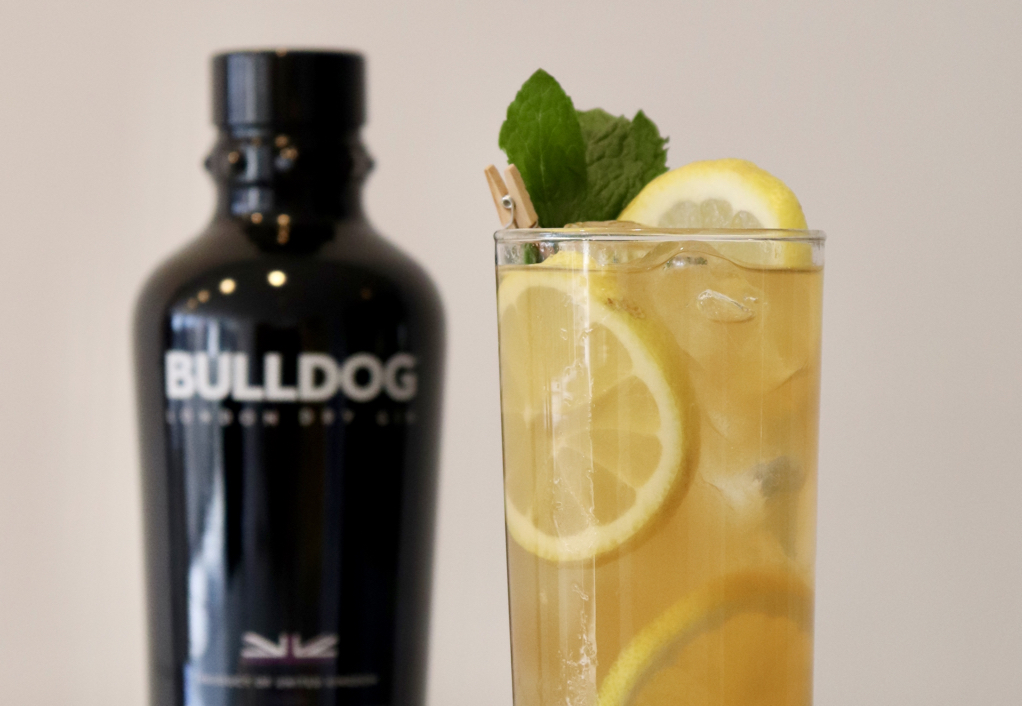 Bulldog Sweet Tea
Sweet Tea is a synonym for summer in the South. The cocktail from Bulldog brings a light and fruity twist to a summer staple.
Ingredients:
2 oz Bulldog gin
2 oz Sweet tea
.75 oz simple syrup
1 oz peach juice
.5 oz lemon juice
Garnish with lemon and mint