While the start of summer includes lots of reasons to celebrate, Champagne also makes everyday celebrations special. As the U.S. representative of the houses and grape growers of Champagne, France, the Champagne Bureau provides information on the best picnic or cookout favorites to pair with Champagne, the region in France where Champagne is produced, the history behind this unique wine and much more.
Summertime cooking often means simple dishes that can be grilled on the barbecue or served outside by the water – and Champagne pairs perfectly with these summer favorites.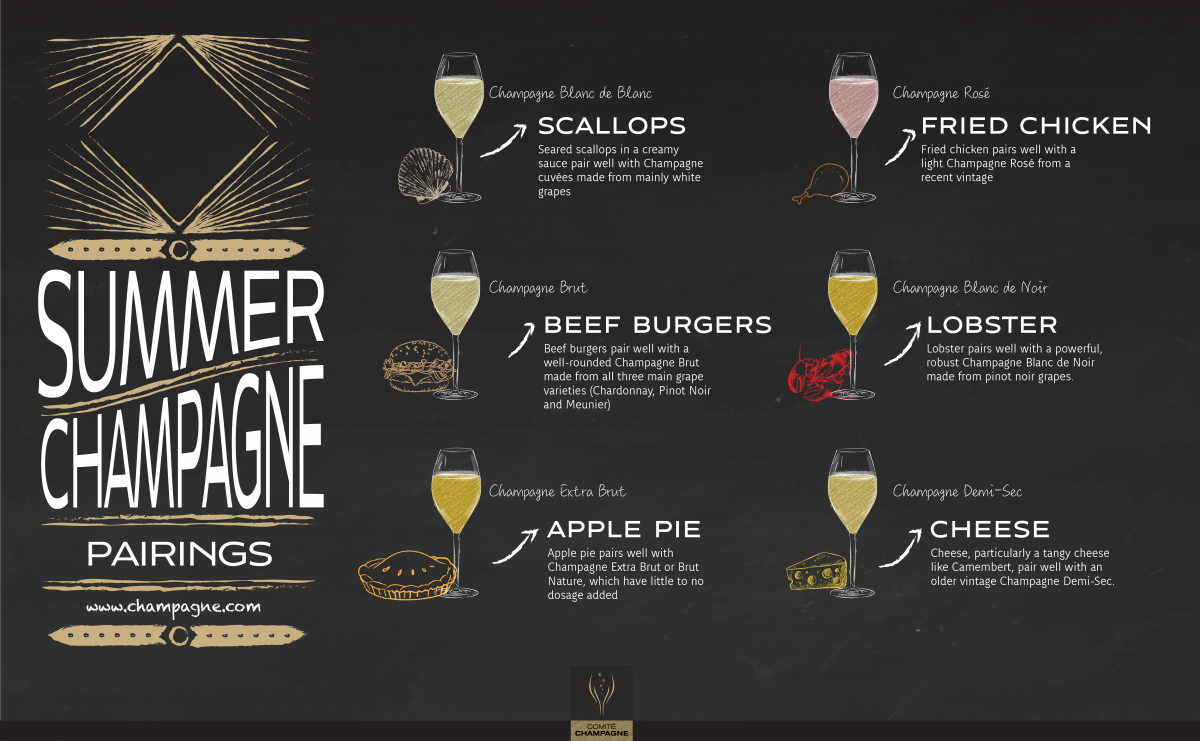 You can download this chart here.