It's still a new year, relatively. Gyms are at capacity with the steady thrum of treadmills and cardio machines. And every good deed deserves a reward—but how do you remain on track? With pilsners and pale ales from Japan.
Below are just some of the beers that fit into any post-workout routine:
Karuizawa Brewery's Premium Clear:
Few things are as effervescent and refreshing as a bright, crisp, German pilsner. And when the ABV tops out at 5.5%, you can enjoy one knowing it won't get you off track.

Kiuchi Brewery's HITACHINO NEST Yuzu Lager:
While your morning may start with a juice or smoothie, your night can end with a beer that deliciously incorporates juice as well. This crisp lager expertly incorporates the distinctly Japanese flavor of Yuzu. The pop of citrus combines with a malt-forward backbone to create an expressive beer to wind down your day.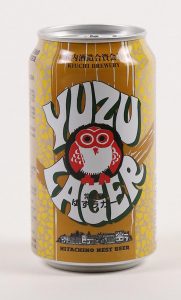 YOHO Brewing's SUIYOUBI NO NEKO (Wednesday Cat):
Wednesday is hump day, and quite possibly the longest day, unfortunately situated as far away from the weekend as possible. That's why there's Wednesday Cat, to help you get through the day in a delicious, refreshing way. Brewed in the traditional Belgian White Ale way with orange peel and coriander seeds, this brew offers a delightful, fruity aroma and taste while maintaining a lighter, refreshing body.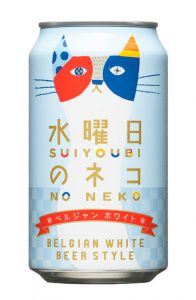 Kizakura's Kyoto Beer White Yuzu:
With the two beer profiles above, prefer to meet somewhere in the middle? White yuzu takes the yuzu peel, coriander and fruity esters of a Belgian White Ale and adds the delicious citrus flavor of yuzu. And it does so while maintaining a low 5.0% ABV.

COEDO Brewery's Marihana <Session IPA>:
Craving something floral and hoppy but don't want the higher calories and ABV normally associated with an IPA? That's where this IPA shines. Session IPAs—named so for their lower ABV and thus allowing you to enjoy more than one during a drinking session—take the best, hoppy parts of an IPA but dial back the alcohol content. You're left with a flavorful, hop-forward ale while forgoing the unwanted calories and higher ABV.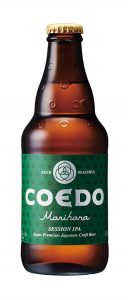 YOHO Brewing's SORRY UMAMI IPA:
Climbing the furthest up the ABV chart but still moderate by IPA standards, Sorry Umami IPA fits the bill when you're looking for the biggest, boldest hop character but still trying to maintain those fitness goals. At 6.5%, it won't break the ABV—or calorie—bank, and will provide you with huge floral and citrus notes. And with the addition of bonito flakes, it creates a uniquely japanese take on the style.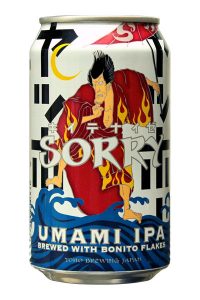 So whether you're starting the new year with a new routine, or simply prefer a lighter beer that's not shy on flavor, the Japanese craft beer industry has brewed something for you. To follow Japanese Craft Beer news and activities, follow @JapaneseCraftBeerENG on Facebook and @Japanese_CraftBeer on Instagram.