Caesar Salad is one of, if not the, most served, made and eaten salad in the U.S. It's easy enough to pair, and straightforward enough to make, but have you tried it with a beer, and if so, was it a Japanese craft beer?
Here's why it matters. Most Japanese craft brews have a round mouthfeel which holds up better with many foods traditionally paired with wines. Also, Japanese craft beers tend to be a bit tamer than their U.S. craft counterparts, so they don't drown out the flavor of the dish. Lastly, because they're modeled on European-style beers, they tend to offer a freshness and effervescence associated with that category of beer. We've outlined five typical salads you can now pair with the perfect partner: a Japanese craft brand.
No. 1 Caesar Salad
Garlic Cloves
Anchovies
Mayonnaise
Olive oil
Salt and pepper to taste
Brewery: Baird Brewing Company
Type: Imperial IPA
Alcohol By Volume: 8.5%
Taste Profile: This complex yet balanced Double IPA is dry-hopped twice with whole flower cones and then krausened at packaging. The hop character (bitterness, flavor, aroma) is vast and impactful which complements the garlic and anchovy components while not competing with them.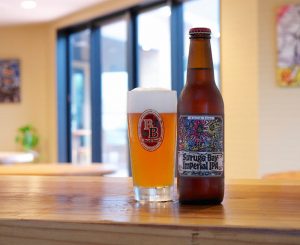 No.2 Waldorf Salad
Mayonnaise or plain yogurt
Lemon juice
Salt and pepper to taste
Sweet apples
Seedless grapes
Celery
Walnuts
Brewery: Kiuchi Brewery
Type: Flavored Lager
Alcohol By Volume: 5.5%
Flavor Profile: Plentiful use of Japanese Yuzu gives this beer a delicate but deep citrus flavor which allows it to stand up well to those walnuts in the salad. Enjoy the refreshing acidity from Yuzu, and the crispness of a lager.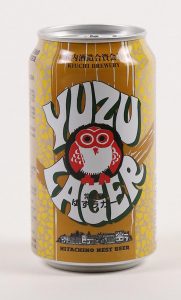 No. 3 Cobb Salad
Iceberg lettuce
Watercress
Endives
Romaine lettuce
Tomato
Crisp bacon
Chicken breast
Hard-boiled eggs
Avocado
Chives
Roquefort cheese
Red-wine vinaigrette
Pair it with: CYONMAGE PALE ALE
Brewery: Yamaguchi Hagi Beer Co., Ltd.
Type: Pale Ale
Alcohol by Volume: 5%
Taste Profile: That hallmark of the Barton area of England, pale ale is a light-colored beer with a bitter taste of hops and a rich and fruity aroma. It has a full, nutty, roasted malt flavor and it's slightly dry. Enjoy this traditional (but more refined) English-style ale which handles the bacon and Roquefort perfectly.

No. 4 Seaweed Salad
Wakame seaweed
Rice vinegar (not seasoned)
Soy sauce
Sesame oil
Sugar
Red pepper flakes
Ginger
Minced garlic
Brewery: COEDO Brewery Kyodoshoji Corp., Ltd.
Type: Pilsner
Alcohol by Volume: 5%
Taste Profile: A crisp Japanese pils with a light body and balanced hop bitterness. Notice the effect of this sessionable beer as you tuck into your seaweed salad — it will help to open up your palate and increase your enjoyment of the meal as a whole. Also great with the sushi to follow.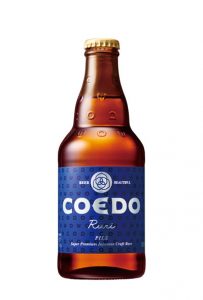 No. 5 Tuna Salad
Tuna packed in water, drained
Mayonnaise
Celery
Red onion
Sweet pickle relish
Lemon juice
Clove of garlic
Salt and pepper to taste
Brewery: Baird Brewing Company
Type: Pale Ale
Alcohol By Volume: 6%
Flavor Profile: Wabi-Sabi is a uniquely Japanese and hybrid version of the craft beer world's two most popular styles: Pale Ale and IPA.
Local Japanese wasabi and green tea are combined deftly with several varieties of herbal-character hops. The flavor is bold, yet underpinned by a quiet simplicity and subdued refinement. This matches up to a fishy salad, but is also well worth imbibing by itself.