HITACHINO NEST White Ale, KIUCHI Brewery
This wheat beer has been flavored with coriander, orange peel and nutmeg, creating a tart and subtle taste with a refreshing herbal aroma. 5.5% alc. vol.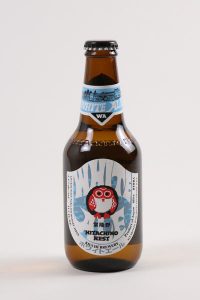 SUIYOUBI NO NEKO, YOHO Brewing
Spiced with orange peels and coriander seeds, this Belgian white-style ale has a light citrus note and a smooth finish that comes from wheat. This "meowsome" beer will help you get through the rest of the week! 5.0% alc. vol.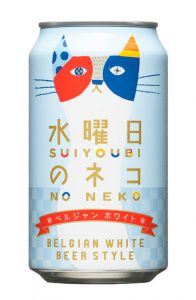 Kyara, COEDO Brewery Kyodoshoji Corp., Ltd.
Kyara is the Japanese word for a deep golden brown color tinged with red, and gives its name to this beer of the same hue. Aromatic hops carry notes of white grapes and spicy citrus, while a fresh, clean bitterness unfolds on the palate. Six different malts are combined with a slightly higher than average alcohol content, bringing a more expansive flavor to this well-rounded, medium-bodied brew. Low-temperature lager yeasts make this a stand-up beer with a pleasant, crisp finish. 5.5% alc. vol.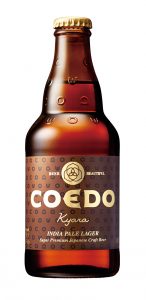 HITACHINO NEST Yuzu Lager, Kiuchi Brewery
This crisp lager expertly incorporates the distinctly Japanese flavor of Yuzu. The pop of citrus combines with a malt-forward backbone to create an expressive beer to wind down your day. You'll enjoy the soft and flavorful taste. 5.5% alc. vol.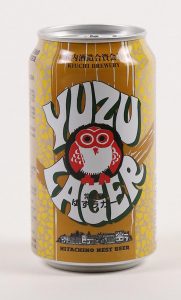 CYONMAGE PALE ALE, Yamaguchi Hagi Beer Co., Ltd.
Well-balanced bitterness of hops and refreshing taste. The delivery of a robust flavor is truly restrained perfectly on the aftertaste so you experience all the notes again on every sip. Genius. 5% alc. vol.

Marihana, COEDO Brewery Kyodoshoji Corp., Ltd.
Marihana, which means "hop flower" in Japanese, has a delicate, citrusy hop aroma. With the contrast of its light golden hues and fluffy white head, this session IPA delivers a highly drinkable beer without sacrificing any flavor. The beautiful aroma and sophisticated bitterness, combined with the balance of hops, gives this beer everything one could want in an IPA, with a lower alcohol content for drinkability. 4.5 alc. vol.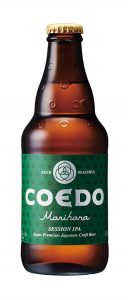 Weiss, meaning "white" in German is brewed from wheat malt with a characteristic fruity flavor. This is one for the balcony on the first spring day you get the opportunity to enjoy. Ask your local retailer if they stock it. 5.5% alc. vol.

Wabi-Sabi Japan Pale Ale, Baird Brewing Company
Wabi-Sabi is a uniquely Japanese and hybrid version of the craft beer world's two most popular styles: Pale Ale and IPA. Local Japanese wasabi and green tea are combined deftly with several varieties of herbal-character hops. The flavor is bold, yet underpinned by a quiet simplicity and subdued refinement. 6% alc. vol.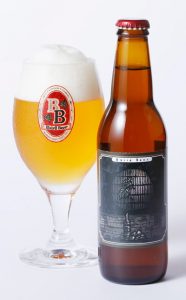 SORRY UMAMI IPA. YOHO Brewing
"I'm Sorry! I Didn't Ask You What You Like" is the official title of this umami IPA. It's part of adjunct beers that YOHO's Brewing wanted to brew and drink for themselves and anyone else who happens to like it. The umami is extracted from the traditional Japanese culinary ingredient of Katsuobushi (bonito flakes, skipjack tuna to you and me). Not only does the Katsuobushi facilitate fermentation, but is also brings out refreshing and fruity tropical notes in the beer. Just in case you're wondering, this beer does "not" taste like fish. 6.5% alc. vol.