During her career with Safeway Inc., Jennifer Jones held numerous responsibilities within the organization including National Director roles in the Spirits Category and Beer. Following the Albertsons-Safeway merger in 2015, she briefly served as the Alcohol Sales Manager in the combined company's Seattle Division, but moved after a promotion to her current role on the corporate team as Vice President Alcohol Sales in Boise, Idaho.   

During her career, she has helped rebrand and relaunch private label spirits and implemented campaigns that gained significant market share and far exceeded sales goals. Her thought-leadership extends beyond the beer and spirits space; she teamed with other leaders from around the company to develop store-level employee communication tactics that are being rolled out across the company's 2,300+ stores.
"I think the there are number of things that make Jennifer a key leader and innovator in our category", says Michael Robinson, Vice President, US Chain Customers, Off-Premise at Pernod Ricard. "Jennifer has not only done a great job representing the Albertsons Companies' key business pillars but she has taken those business pillars and goals and made sure they transcend into the beer category for clear and actionable steps for the business partners to align to."
Michael hones in on three key adjectives that describe Jennifer best:  
Openness

Simplicity

Collaboration
"These are important attributes for business alignment in today's landscape, upon which Jennifer has a done a great job of building business, divisions and overall category development," he adds.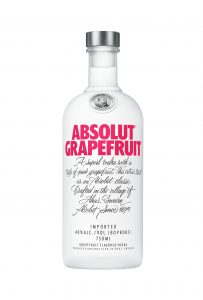 Daniel Freer is Pernod Ricard's Senior. Manager, National Chain Customers and sayst. "Brand loyalty is a major part of why people drink what they drink. Jennifer gets that," he says. "Absolut Vodka is the kind of brand that has won the hearts and minds of consumers. Albertsons/Safeway is too, and that's part of the reason why this brand works so well within this retail leader's stores."
Jennifer has worked tirelessly to build a private label strategy for Albertsons/Safeway's spirits category. However, she also notes that reducing the vodka assortment within her stores has helped customers make better choices and has brought Albertsons/Safeway closer to their patrons.
She likes brands that "re-innovate" and lead their categories. "Vodka represents one-third of spirits volume," says Jennifer. "Consumers are seeking fresh ingredients." It's no wonder that Absolut Grapefruit will be available across the country in the coming weeks.
This latest flavor, made with natural grapefruit and has no added sugar. The main ingredients in Absolut Grapefruit are Absolut Vodka and natural grapefruit flavor. The product  is made with water and winter wheat which comes from a deep well in Åhus, Sweden protecting the overall product in the bottle from impurities.
"Industry leaders like Jennifer bring direction to the alcohol space in a way that, ultimately, benefits consumers," says Daniel Freer. "She cares about their shopping experience and not just the bottom line. Jennifer educates as she innovates, and as new brands come online continuously, we need people like her who take the time to carefully curate. We're thrilled she has been awarded the Bonfort's Lifetime Achievement Award and look forward to celebrating with her on September 14th in San Francisco."