Margarita Day is fast approaching. Do you have a plan yet? On this Friday, February 22nd, it's your duty to find the best margaritas your local bars have to offer. The Drink Me team will likely be at one of Tocaya Organica's restaurants.
Tocaya is currently serving Margaritas at the following locations: Sunset Plaza (West Hollywood), Santa Monica, San Diego, Century City, Hollywood, Kierland Commons.
For National Margarita Day on Friday, February 22nd, Tocaya Organica will have happy hour pricing ($5) on margaritas all day long at all of the above locations. What better time to treat yourself to a margarita (or two…or three)?
If you're close to a Tocaya Organica location listed here, try one of these amazing concoctions to put you in the mood for this most-mixologist holiday. Margarita it up, and always defer to quality first.
Start your celebration at home by creating your own Azuñia Margaritas. You can locate your nearest bottle by clicking here.
Organica Margarita
1.5 oz Azuñia Organic Blanco
1 oz Lime Juice
1 oz Azuñia Agave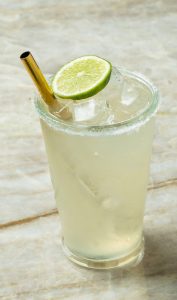 Prickly Pear Margarita
2 Muddled sliced cucumber
1.5 oz Azuñia Organic Blanco
1 oz Lime Juice
1 oz Prickly pear agave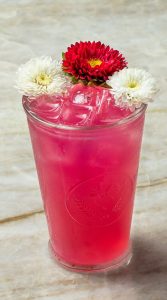 Tamarind Margarita
1 thyme sprig
1.5 Azuñia Blanco
.75 oz Lime Juice
1 oz Liquid Alchemist Tamarind