Feature Photo by Court Prather
Hometown Rising Country Music & Bourbon Festival kicks off its "Hometown Week" in the Louisville, KY area, with a series of special events and promotions from July 23-26. Celebrations throughout the city will give attendees the chance to win tickets and celebrate some of the best of Louisville. See below for the full schedule of Hometown Week events.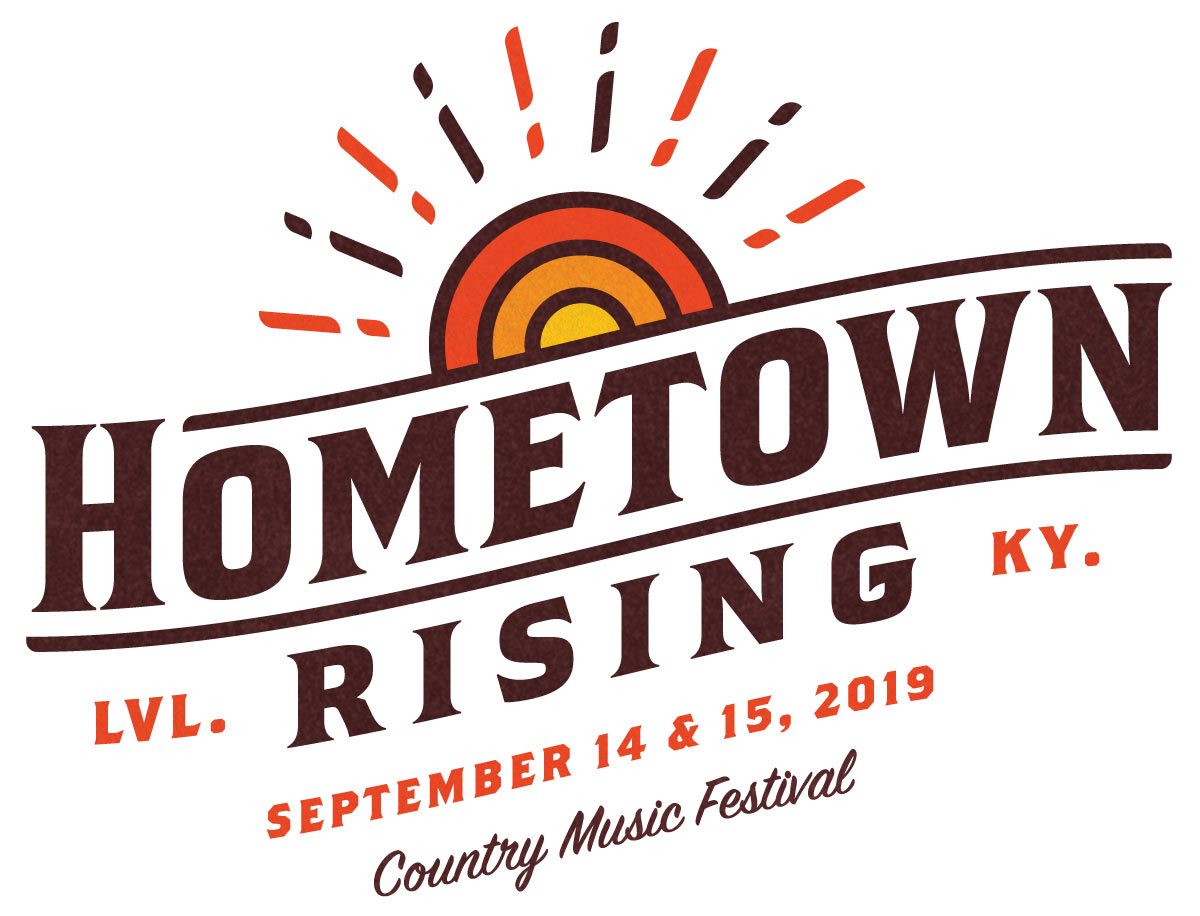 Hometown Rising's music lineup will be led by country heavyweights including Tim McGraw, Little Big Town, Luke Bryan and Keith Urban with additional appearances from Dwight Yoakam, Trace Adkins, Brett Young, Jake Owen, Bret Michaels, Frankie Ballard, and many more. In total, more than 30 artists will play on three stages, including two side-by-side main stages, over the course of the weekend. In addition, Hometown Rising will feature bourbon selections from nearly two dozen distilleries, a variety of food options inspired by Kentucky flavors, and onsite experiences from Jack Daniel's, Kentucky Department Of Tourism (KDT), and more.
Hometown Rising exclusive VIP packages, General Admission tickets, camping and hotel packages, as well as special event tickets are on sale now at www.HometownRising.com.
All events are free and age restrictions vary by event.
Tuesday, July 23
Recbar Hometown Happy Hour (4pm-6pm)
10301 Taylorsville Road, Jeffersontown, KY 40299
Enter to win one of five pairs of tickets
All registrants will receive 10 free game tokens
Join the pinball challenge where players will compete for the high score and a chance to win Hometown Rising tickets and bragging rights
Drink specials for all attendees until 6pm
Wednesday, July 24
Hometown Honky Tonk At The Butchertown Social (8pm-midnight)
1601 Story Ave, Louisville, KY 40206.
Live performances from Louisville artists Tyler Lance Walker Gill and Tim Delonjay.
Purchase discount Hometown Rising tickets on site and receive a round of complimentary drinks.
If you've previously purchased Hometown Rising tickets, bring your confirmation and receive drink specials all night long.
Thursday, July 25
Hometown Rising Bourbon Tasting At Kroger Wine & Spirits Shop Featuring Bardstown Bourbon Company (5pm-8pm).
12501 Shelbyville Rd, Middletown, KY 40243.
Sip & Greet with special guests: Kentucky bourbon expert Fred Minnick, Danny. Wimmer Presents Founder Danny Wimmer and CEO Danny Hayes, and Bardstown Bourbon Company CEO David Mandell and Master Distiller Steve Nally.
Attendees are encouraged to bring one canned good per person for the complimentary tasting, to benefit Dare To Care Food Bank in support of Kroger's Zero Hunger / Zero Waste initiative.
Thursday, July 25
Barre3 Pop Up Workout (5:45pm start)
Story Louisville, 900 East Main Street, Louisville, KY 40206
Enjoy local vendors and a heart pumping workout
All attendees will be automatically registered for a chance to win a Hometown Rising ticket 4-pack
All ages welcome
Friday, July 26
The Louisville Quest presents Hometown Quest Scavenger Hunt & Afterparty at PBR Louisville at 4th Street Live (4pm-9pm)
432 S 4th Street, Louisville, KY 40202
Starting at 4pm, clues leading to some of Louisville's most iconic locales will be posted on our Instagram and Facebook stories; solve the clue, go to the location and find a hidden token (tokens will be exchanged out for a pair of weekend Hometown Rising tickets)
New clues directing questers to new locations will be posted at 5pm, 6pm, 7pm and 7:45pm
Multiple tokens will be hidden at each location (one token per person, per location please)
Afterparty at PBR featuring Hometown Rising playlist and drink specials from 8pm – 9pm
All ages welcome for Hometown Quest; Afterparty 21 & over
Danny Wimmer Presents is proud to team up with Calling All Crows' Here For The Music campaign to prevent sexual violence at live music events. Specifically, the Calling All Crows team will provide prevention training to staff and volunteers leading up to DWP's Louisville festivals–Hometown Rising, Bourbon & Beyond and Louder Than Life–and will educate attendees on how to promote community safety through outreach onsite and messaging from each festival. Calling All Crows, founded by musician Chadwick Stokes and tour manager Sybil Gallagher in 2008, partners with musicians and fans to create change for women through direct service and activism. Through their Here For The Music campaign, they have partnered with 60+ venues, artists, and festivals to train 1500+ music professionals and fans, educate 10,000+ fans through outreach efforts, and consult on 10+ policies.
In addition to performances from top music artists and various onsite attractions, attendees at Hometown Rising will enjoy a variety of onsite food and beverage offerings that celebrate menus and flavors inspired by Kentucky. Curated by Southern Hospitality Concessions LLC, DWP's affiliate concessionaire, selections from the following local and regional restaurants will be available: 502 Café, Boss Hog BBQ, Cellar Door Chocolates, Chicago's Dog House, Couvillion, Martin's BBQ, Eli's BBQ, Gelato Gilberto, Heine Brothers' Coffee, Hull and Highwater, Island Noodles, Joella's Hot Chicken, Longshot Lobsta, Merle's Whiskey Kitchen, Midway Café, Mike's Kentucky Kitchen, Phat Daddy's Creole, Pie Baby Wood Fired Pizza, Red Top Dogs, River Road BBQ, Spicy Pie Pizza, Tumbleweed, and much, much more.
A wide variety of bourbons, whiskies and other beverages will be offeredg. The festival's centerpiece, Kroger's Big Bourbon Bar presented by Louisville Courier Journal, will feature more than two dozen hand-selected bourbons from top distilleries, and a unique opportunity to enjoy bourbons and exclusive one-time specialty cocktails from 1792, Angel's Envy, Barrell Bourbon, Coopers' Craft, Elijah Craig, Four Roses, Jefferson's, Jeptha Creed Four Grain Bourbon, Kentucky Peerless, Michter's, Rebel Yell, Old Forester, Stonehammer, and Wild Turkey.
As part of Danny Wimmer Presents' innovative partnership and Kroger's commitment to Zero Hunger | Zero Waste, 25 cents from every Hometown Rising ticket sold will be donated directly to Dare to Care Food Bank. Dare to Care Food Bank works to ensure that no one in our community lacks enough food to live an active, healthy lifestyle, and Kroger's Zero Hunger | Zero Waste initiative is their bold plan to end hunger in our communities and eliminate waste in their company by 2025.
The Beyond Bourbon Bar will be the largest non-bourbon bar at Hometown Rising, offering a selection of fine whiskies. Patrons are invited to select their cocktail, choose their whiskey, and enjoy these flavors from outside Kentucky. Participating brands include: 291 Colorado Whiskey, Balcones Distilling, Catoctin Creek, Uncle Nearest and more to be announced.
Fred Minnick's Mini Bar, hosted by the Hometown Rising bourbon curator, bourbon author/expert, and Amazon Prime host (Bourbon Up), will showcase craft selections from Louisville's world-renowned distilleries. Acclaimed Louisville whiskey bar The Silver Dollar will operate The Hunter's Club, where attendees can find vintage bourbons dating as far back as the 1930s, as well as contemporary collectibles.
The list of participating bourbon brands at Hometown Rising includes 1792, Angel's Envy, Barrell Bourbon, Boone County Distilling, Coopers' Craft, Elijah Craig, Evan Williams, Four Roses, Jefferson's, Jeptha Creed Four Grain Bourbon, Jim Beam, Kentucky Peerless, Knob Creek, Larceny, Maker's Mark, Michter's, Old Forester, Rebel Yell, Stonehammer, Wild Turkey, Willett, and Woodford Reserve.
Whiskey and other spirits sponsors include 291 Colorado Whiskey, Balcones Distilling, Catoctin Creek, Cooper and Thief, Jack Daniel's, Robert Mondavi Private Select, Smooth Ambler, Southern Comfort, Uncle Nearest and Tito's Handmade Vodka.
Additional bourbon, food & beverage, and other experiences available onsite includes:
Jack Daniel's No. 7 Sports Bar, where guests can enjoy NFL and college football games
Tiki Barrel Bar presented by Jim Beam
The Char House presented by Brown-Forman
Jailhouse BBQ presented by Larceny Bourbon
Knob Creek Bar
Maker's Wanted Bar presented by Maker's Mark
Boone County Distilling Back Porch Bar
Mardi Gras Bar presented by Southern Comfort
Smooth Ambler Whiskey Wagon
Stitzel-Weller Bar featuring Bulleit & Blade and Bow
The Speakeasy
Tree Bar
Monster Energy Experience
Craft Beer Bar
Fxck Cancer / Dyin 2 Live Dreams Program
Mint Julep Experiences (exclusive distillery excursions)
Take Me Home
The Music Experience
Vendome
Hometown Rising sponsors include 291 Colorado Whiskey, 1792, Angel's Envy, Balcones Distilling, Barrell Bourbon, Boone County Distilling, Bud Light, Catoctin Creek, Cooper and Thief, Coopers' Craft, Eagle Nest Outfitters, Elijah Craig, Evan Williams, Four Roses Bourbon, Fxck Cancer, Jack Daniel's, Jeptha Creed, Jim Beam, Kentucky Peerless, Kentucky Tourism, Knob Creek, Kroger, Larceny, Louisville Tourism, Maker's Mark, Metro by T-Mobile, Michter's, Mint Julep Experiences, Monster Energy, Rebel Yell, Robert Mondavi Private Select, Old Forester, Smooth Ambler Contradiction, Stella Artois, Stonehammer, Southern Comfort, The Music Experience, Tito's Handmade Vodka, Uncle Nearest Whiskey, US Marine Corps, Vendome, Wild Turkey, Woodford Reserve and Zyn.
The Highland Festival Grounds at KY Expo Center are located at 937 Phillips Lane in Louisville, Kentucky.
Website: HometownRising.com
Facebook: @HometownRising
Instagram: @HometownRising
Twitter: @HometownRising
Hashtag: #HometownRising