WhiskyFest is all about enjoyment—drinking great whiskies, learning from the experts, even making new friends—and the 2019 WhiskyFest San Francisco is set to bring all of that and more. Attend one of the expert-led seminars, and spend some time enjoying experiences like the Bowmore Oyster Luge (trust us—it's awesome) and the taste-focused Whisky 5, which helps you narrow in on different whisky flavors. And peruse the pour list ahead of time on our website or app.
Since there are more than 400 whiskies on offer, we recommend devising a loose strategy (here are some tips to help you do that) and making a short list of the pours you don't want to miss.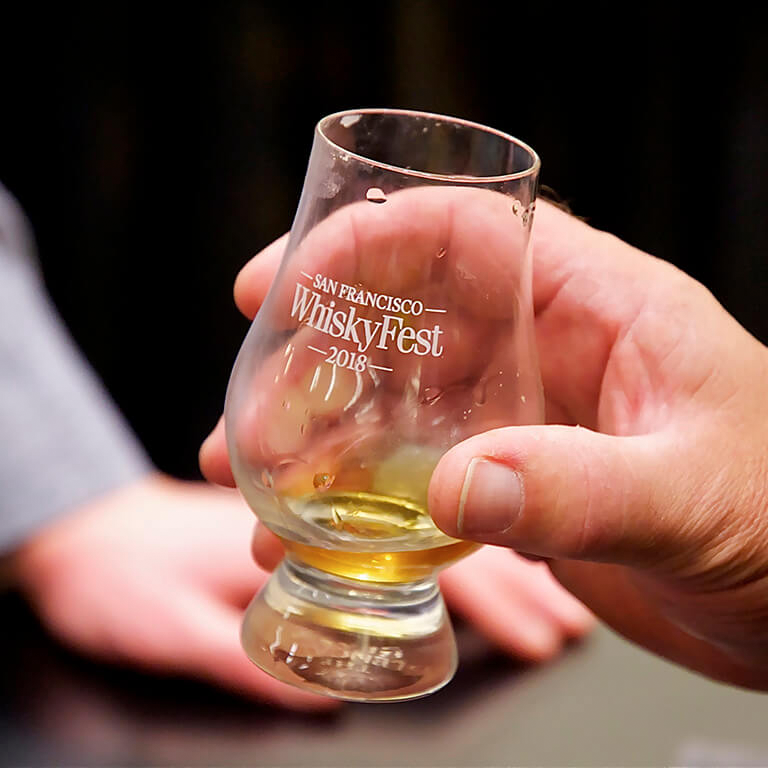 Taste Whiskies From Around the World
Meet the whisky distillers, master blenders, and other whisky experts who will be in attendance. This is your chance to taste from a selection of single malt and blended Scotch, Irish, bourbon, rye, Tennessee, Japanese, Canadian, Taiwanese, and craft-distilled whiskies, all assembled in one Grand Ballroom. High-end rum, cognac, and other spirits will be available as well.
Grand Tasting
VIP 5:30 PM; General Admission 6:30 – 9:30 PM
If you don't have your tickets yet, don't wait to buy them: WhiskyFest is running a special promotion for VIP ticket holders through Sept. 27. Ten lucky VIPs will be treated to an exclusive whisky pour with Whisky Advocate's editors 30 minutes before the doors open. This whisky won't be available for the rest of the event, meaning you'll be kicking the night off with something truly special. Get your tickets now!