The microbrewing landscape in Cincinnati, OH is rapidly changing with the development of small breweries, seemingly on a weekly basis. One household favorite around the city is that of MadTree Brewing; an innovator in the craft beer scene known for their creative brews, artistic can designs, and above all else their involvement in the community.
The foundation of MadTree was established when the owners did a beer-of-the-week tasting with friends, and decided to dive into two of their passions: great beer, and an even better community. With this in mind, they set out to create a place that people can come together in more ways than one.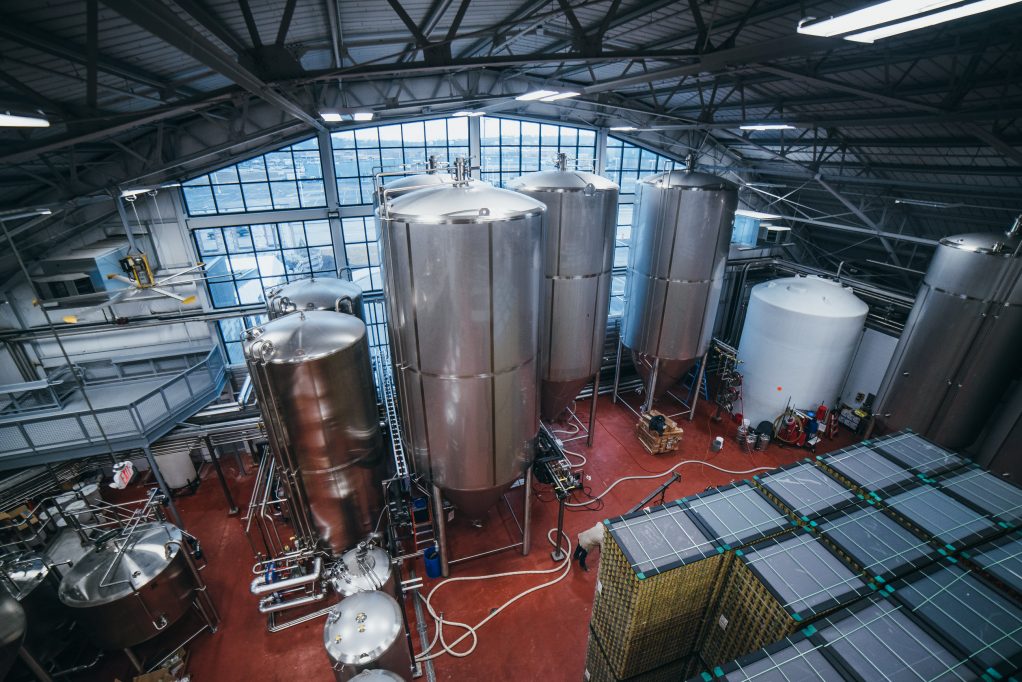 Having over 30 beers on tap daily, they have a beer for everyone – but more importantly have the highest quality. With an extremely efficient brew system, classes teaching their employees about tasting notes of each of their beers, and locally sourced ingredients, their goals of quality and creativity shine through in their final product. Their beers range from seasonal favorites like the Sol Drifter, a strawberry blonde ale, to unique collaborations with fellow Ohio brewery Fat Head's, Lupulin Effect, an Imperial IPA, and onward to their popular core brews – PsycHOPathy, Lift, PSA, and Happy Amber.
When taking a tour of the brewhouse itself, the facility is spectacular – with a digitally controlled brew-system that produces roughly 126 barrels of beer at a time, MadTree is working toward being as sustainable and efficient as possible during production.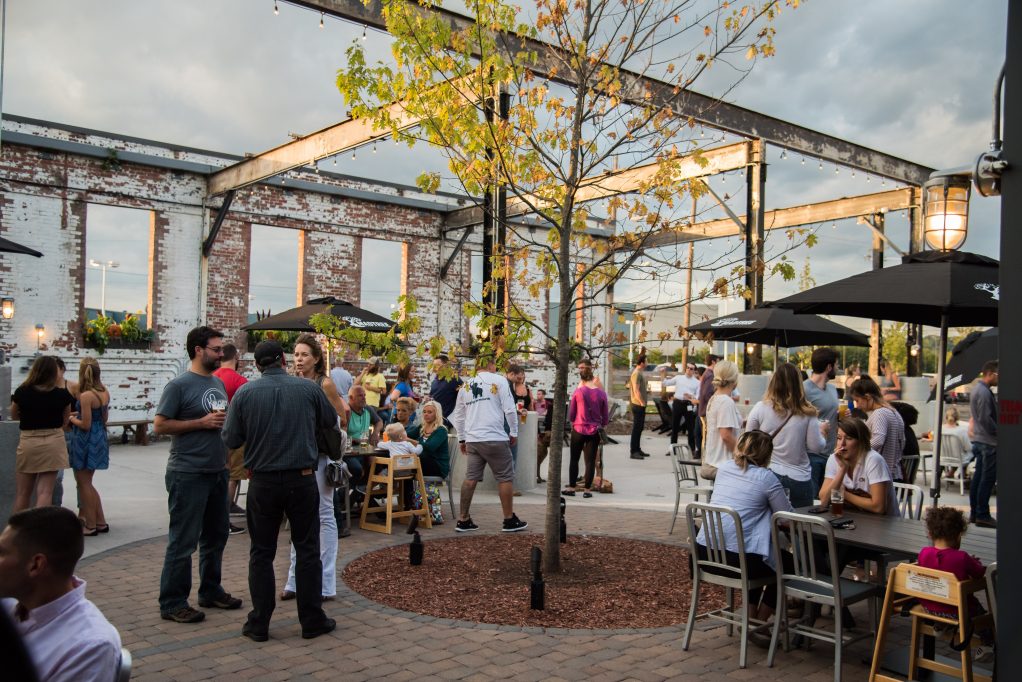 Alongside of the missions of sustainability and quality of product, the primary goal for this brewery is to create a community that everyone can be a part of. Their roots are placed in creating a delicious beer, but more importantly focus on curating an open community around it, and as their Director of People & Social Strategy Mike Stuart says, "beer builds community, community builds beer". They're actively involved in curating events in collaboration with charities around their distribution sites in the Midwest, and have four core charities that they support year-round.
In tandem with this, they also have a way that guests can give back to a charity of the month with their "Toss a Buck" initiative – they have hanging grates in the taproom for people to throw dollars on and donate. Not only is this an interactive and fun aspect inside the brewery, but it serves as a way for people to give back to their neighborhood.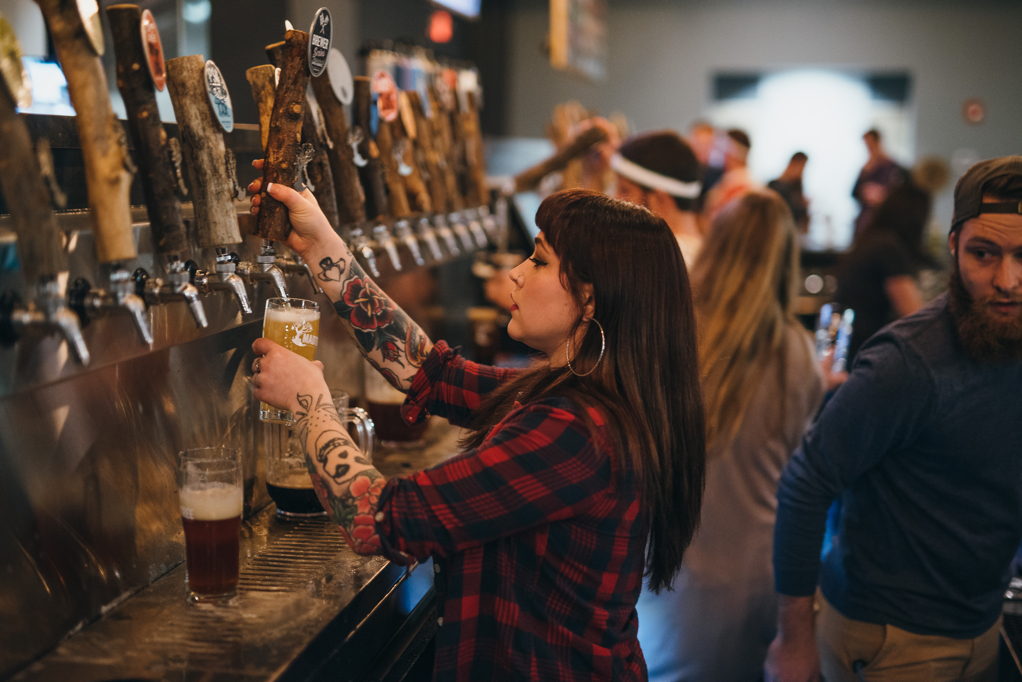 When locals think of MadTree, they'll bring up the new taproom at MadTree 2.0, the delicious beer, and the open, fun atmosphere of the taproom. However, they'll also note how much they give back into the local community, and that they want people to feel at home in their taproom. Not only do they want guests to enjoy a beer, but they want people to feel like they're a part of MadTree Brewing.
If you're interested in trying their brews, watching out for new collaborations, or want to experience the community for yourself, visit their website here for more information or follow them on social media.