Great art and fine wine are two amongst a handful of the soul satisfying things in life and Tate Britain brings them together in seamless fashion at their wine and art events. While the Tate is one of the world's leading art institutions, it may not be top of mind as a place to go to enjoy fine wine. However, for a singular fair price, guests can be treated to a private evening viewing of one of the current exhibits, enjoy a delicious 3 course meal and savour wine pairings with a discussion about the region in focus.
The night my partner and I embarked on our art and Burgundy wine odyssey at the Tate, we were greeted at the door by friendly staff who directed us to the EY Exhibition: Impressionists in London.  With only the company of the other 80 or so guests, we could really spread out, relax and enjoy the exhibit with time for introspection as we considered the lives of the great impressionist artists such as Tissot, Monet, Pissarro and others who sought refuge in England away from starvation and conflict plaguing Paris during the Franco –Prussian war. It is this context of hardship and politics that people rarely associate with the famous impressionist artists. It's also what gives this show meaning and reveals the artistic layers beyond the paintings.
After refuelling our minds in the gallery, we were escorted to the dining foyer to refresh our palates with an elegant 2015 Chablis 1er Cru Vaillons from the Domaine Christian Moreau Père et Fils.  Along with the other diners; we shared conversation about the exhibit, the wine in hand and new friendships were forged. When the restaurant originally opened in 1927, it was described as 'The Most Amusing Room in Europe', due to its specially commissioned mural, The Expedition in Pursuit of Rare Meats by Rex Whistler and it is beautiful. It also gained a reputation for having one of London's finest wine cellars.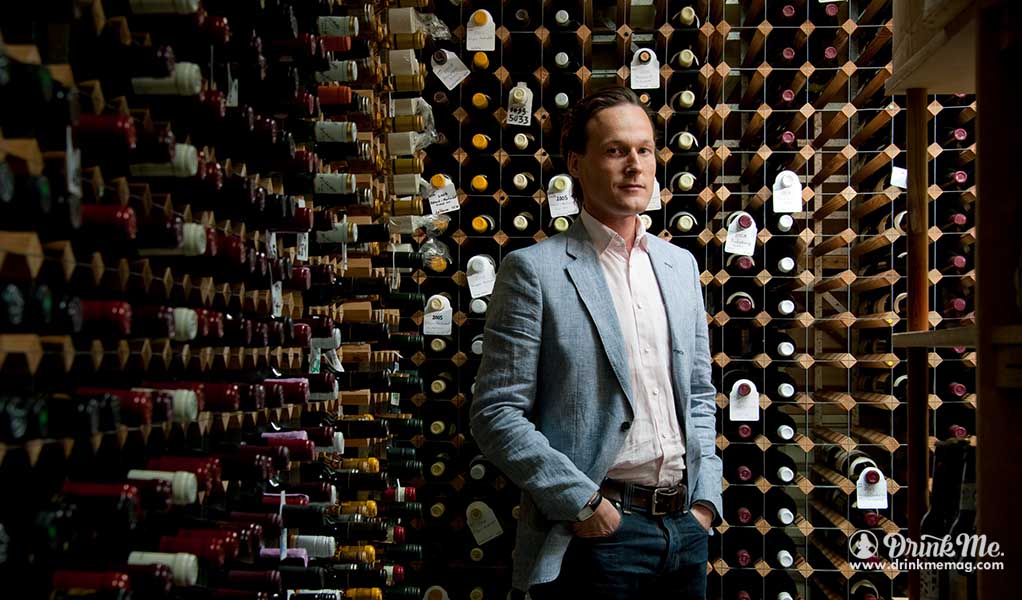 Hamish Anderson, CEO of Tate catering and formerly Head Sommelier, has spent over a decade curating and collecting wines for the Tate. His knowledge of wine and his confident yet breezy style put everyone at ease and also put into context the geography of Burgundy, the state of the wine industry and anecdotes about the vintners and wines for the evening. Each course was paired with two wines and Anderson cheerfully plumbed deeper insights for the wine aficionado as well as ensuring any novices were fully engaged.
With minds and mouths sated, we ventured into the night, away from that place of muses, with a new perspective and much to discuss. The next event will be, BAROLO: THE KING OF WINES AND THE WINE OF KINGS, and will be held on the 22nd of March 2018. If you love art and wine, this is sure to be a great night. Take a date or take a friend, but, don't miss it!
Burgundy Food & Wines Featured:
Apéritif
2015 Chablis 1er Cru Vaillons, Domaine Christian Moreau Père et Fils: 40% in Oak, 60% in Steel, precise fruit, slightly floral with a creamy elegant finish.
Starter: Salmon Confit Avec Des Légumes d'Hiver
2012 Chassagne-Montrachet 1er Cru Boudriotte, Domaine Bruno Colin: 100% Chardonnay with 1 year in oak, succulent minerality, luxurious fruit with a silky texture.
2014 Meursault 'Les Criots', Domaine Ballot-Millot: Chardonnay, peachy with stone like minerality and a fine texture.
Main: Côte de Beof "Bourginon"
2009 Vosne-Romanèe, Domaine Mèo-Camuzet: Pinot Noir, 17 months maturity without fining or filtration. Dark red fruits such as Cassis or raspberries, good length and elegant finish.
2009 Gevrey-Chambertin 1er Cru Lavaux-St-Jaques, Domaine Durochè: Pinot Noir, Dark red fruits, good structure, complex, classic Burgundy.
Cheese: Assiette de Fromage
2015 Santenay Blanc, Domaine Bachelet-Monnot: White Pinot Noir from southern Côte de Beaune, notes of pear and vanilla with luscious acidity.
2014 Marsannay 'Les Grasses Têtes', Domaine Coillot: Pinot Noir, fruit forward, firm tannins, slight sense of spice. This is a unique appellation as its the only region in France to be allowed to produce all 3 colours of wine!