Every cocktail lover dabbles in the world of mixology – either trying to create their own twist on a classic concoction, attempting to master the basics, or cheerily working on a signature drink. What if you could get help from experts and build your spirit skills with your friends, family, or significant other?
Greenbar Distillery is built on the passion, innovation, and the indisputable love of its founders, Melkon Khosrovian and Litty Mathew, which is why they want people to enjoy activities that incorporate their love of a mixed drink and their loved ones. They offer a variety of in-house activities that might be the perfect date experience with the ones you love, ranging from tastings in the distillery, tours, and even curated cocktail classes for any group.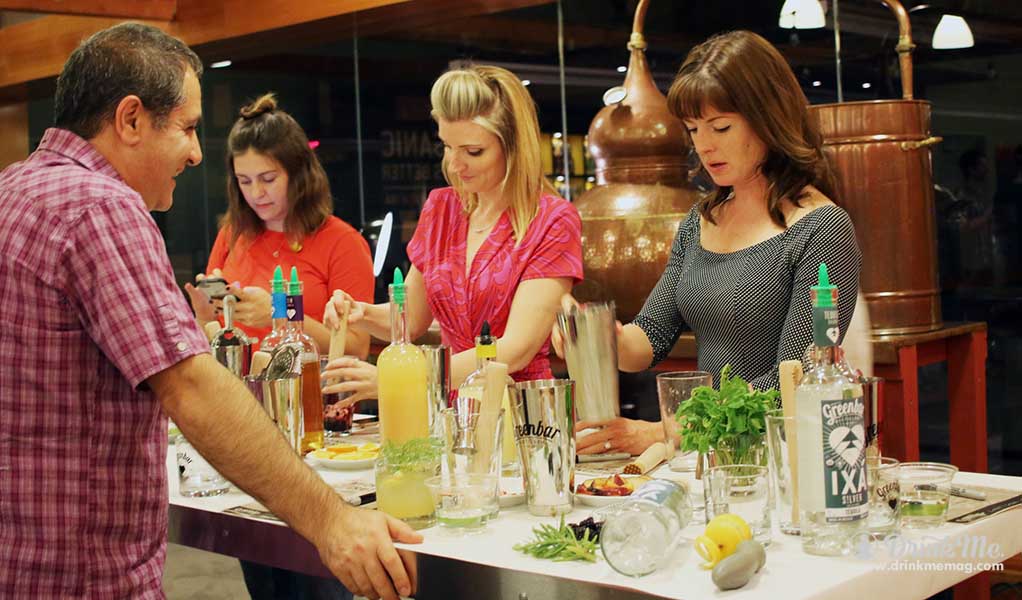 For a Greenbar Distillery tour, guests can expect an interactive walk through the history and inner-workings of the distillery, with a sampling of the house spirits along the way. Tastings deliver a more detailed review of up to six spirits. If a more involved opportunity to explore mixology is appealing, their cocktail classes are an exciting addition to any weekend adventure.
Cocktail classes are available to all, most Fridays, Saturdays and Sundays, and are a great way to expand your cocktail creation knowledge. On arrival, one can expect a house-made cocktail that sets the standard for what can be created by guests during the class. After sipping, it's time to get to work – Greenbar Distillery experts lead the class and provide guests with a quick and easy guide on how to craft their own beverages at home, and let them practice mixing and tasting craft drinks to suit individual palates. They also host specialty cocktail classes, tailored to focus on anything from gin-crafting and rum-spicing to amaro-making and food-pairing. These are the perfect way to learn about the process of making a balanced drink. All cocktail classes are designed to help cultivate creative spirit skills, learn new ways of balancing flavor, enjoy a beverage (or three), and most importantly: spend time with the ones you love.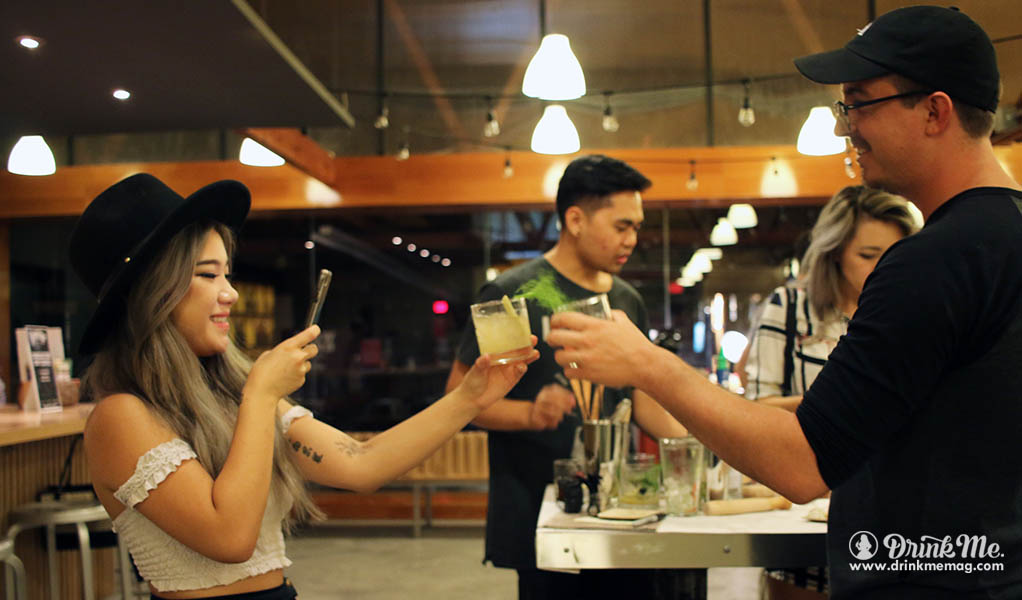 If you still can't get enough of the fun ways to combine a love of spirits with your loved ones, Greenbar Distillery is featuring a new option this spring, Cocktails for Lovers. These private sessions allow couples to dabble in the world of recipe creation while concocting their own signature drink. The perfect starting point or follow-up to all the other immersive events at the distillery, a cocktail consultation will give you a custom drink to pull out at parties to impress your guests.
When looking for the quintessential cocktail-lovers date, look no further than Greenbar Distillery – their spirits, atmosphere, and overall passion for creation will keep your spark of love ignited via a very good time with your loved ones.