To gain more visibility and influence, 23 Japanese craft breweries have banded together to form "Japanese Craft Beer," an industry association devoted to increasing awareness and promotion of Japanese craft beer in the U.S.
Japanese craft beer does not fit a single archetype, which is part of what makes the category so exciting. However, these craft beers do share common threads. While the members of Japanese Craft Beer brew a wide range of styles, from German-style lagers to American-style IPAs, these beers tend to be low-malt and well-balanced, with plenty of flavor.
1. They Taste Great.
Japanese craft beers are well-balanced and flavorful. With roots planted firmly in traditional sake-making, these brewers know how to create a perfectly, equally-weighted flavor profile.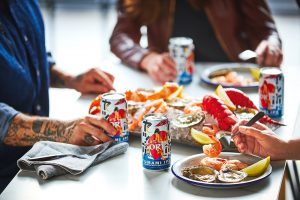 2. They Suit Americans.
While these craft beers are authentically Japanese, they are also incredibly appealing to the American palate, with low-malt styles, rich flavor, and excellent balance.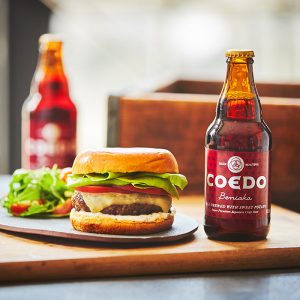 3. You Haven't Tasted Anything Like Them.
The use of local ingredients like yuzu, wasabi, sansho (Japanese pepper), matcha, and more adds a uniquely Japanese twist on international beer styles, but the exquisite craftsmanship of these artisanal brewers simultaneously creates modern, harmonious brews welcomed in the U.S. by both casual enthusiasts and serious professionals.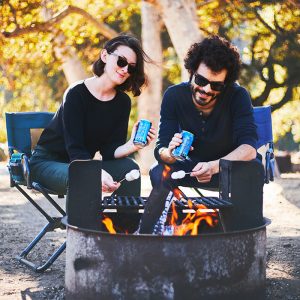 4. Japanese Craftsmanship.
A real explosion in both quality and recognition has occurred since 2010, as local and international beer drinkers realize the mastery that Japan's craft brewers have quickly achieved.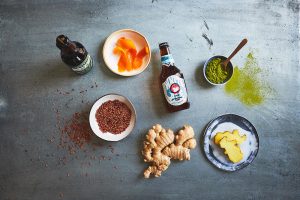 5. Your Timing is Great!
You can taste 23 different

Japanese Craft Beer

brands through activations organized by Japanese Craft Beer. Check it out to see if there's one happening near you. Follow the top 23 leading brands on one

FB page here

, or on

Instagram here

.
---
 Participating Brands:
 Abashiri Beer
AJB Co.
Akari Brewing
Baeren Brewery Co., Ltd.
Baird Brewing Company
COEDO Brewery Kyodoshoji Corp., Ltd.
Far Yeast Brewing Company
Kankiku Meijo
Karuizawa Brewery Ltd.
Kiuchi Brewery
Kizakura Co., Ltd.
Mitsubishi Shokuhin Co., Ltd.
Miyazaki Hideji Beer Co., Ltd.
Niken Chaya Mochi Kadoya Honten
Rise & Win Brewing Co.
Sekinoichi Sake & Beer Brewery
Taikyokusha Co., Ltd.
Tenchokaku Group
Voyager Brewing Co.
WAKU WAKU Tezukuri Farm Kawakita Co., Ltd.
Yamaguchi Hagi Beer Co., Ltd.
Yamaguchi Ji-Beer
YOHO Brewing