Nothing screams summer like a poolside cocktail in Vegas. There are few places that have stiffer competition than Vegas when it comes to mixology and cocktail creation. Suffice to say, at Drink Me, we're fans of the well-curated cocktail menu, throw in a luxury pool and some sunshine, and you have yourself a Top 5 Poolside Cocktails list.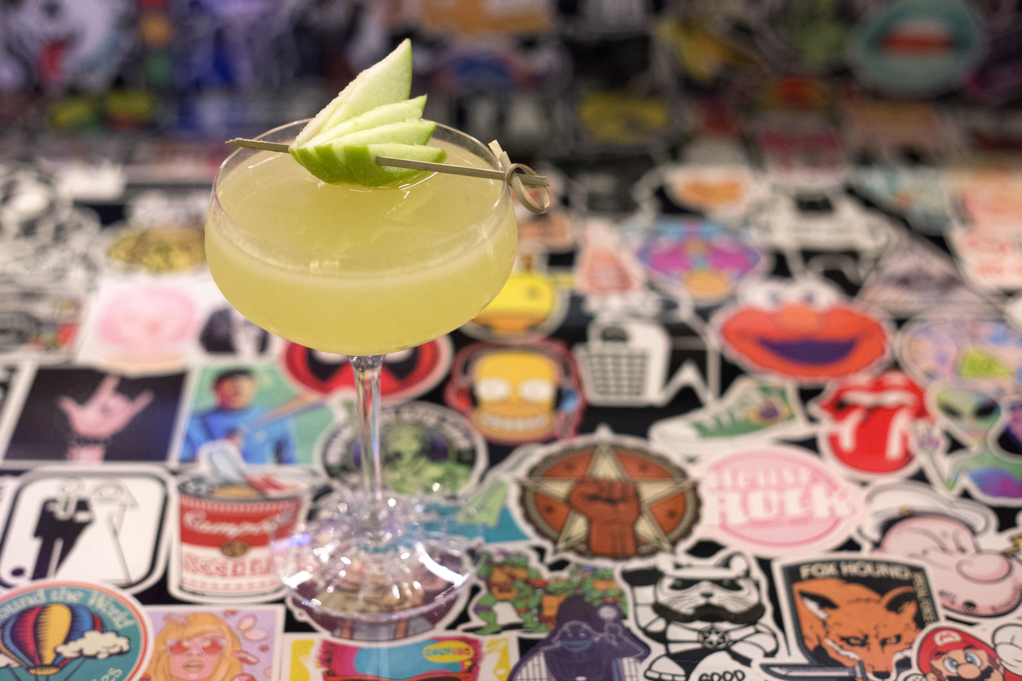 No. 5: The Arugula Cocktail at Best Friend x NoMad Pool
SIP: A combination of Ki No Bi Gin, green apple juice and muddled arugula, the Arugula Cocktail served at Best Friend is a fun yet bikini-friendly cocktail. This unique libation has a light, refreshing flavor and a serving of fruits and vegetables – the beverage that "green juice" always wanted to be.
SPLASH: An elevated oasis, NoMad Las Vegas' rooftop pool is a sophisticated pool experience inspired by the Majorelle Gardens of Morocco. It offers NoMad guests a relaxing atmosphere during the week and opens up to a seductive daytime pool party, JEMAA, on the weekends. With signature bites and cocktails, an A-list roster of performing DJ's and tableside service, the newest pool on the Las Vegas Strip should not be missed.
2oz Ki No Bi Japanese Gin
1oz Green Apple Juice
¾ oz Agave Syrup
¾ oz Lime Juice
Handful of Arugula – Muddled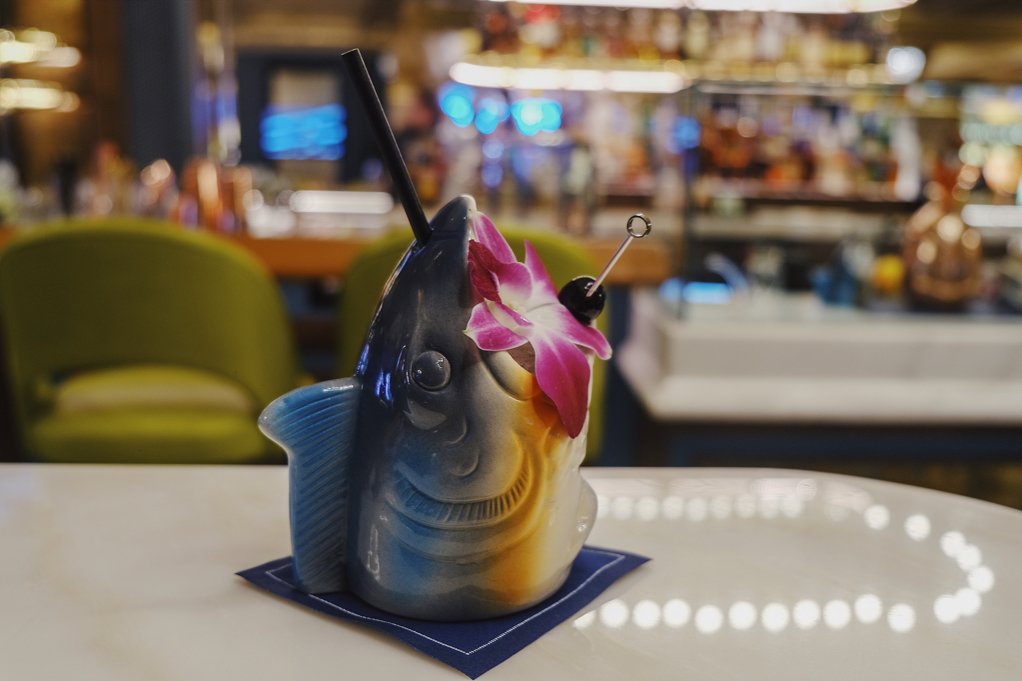 No. 4: The Modern Daiquiri at Hazel Coffee | Cocktails x Mandalay Bay Beach 
SIP: There's the standard daiquiri, and then there's this daiquiri. Served in a special "marlin" vessel and topped with the fruits of the season, Mandalay Bay's newest lounge Hazel Coffee | Cocktails puts a twist on the famous beverage, made with Avuá Cachaça Amburana, house-made macadamia nut falernum, fresh lime juice and cinnamon.
SPLASH: Mandalay Bay Beach is an 11-acre tropical escape that includes a lazy river, a sand-and-surf beach, a 1.6-million-gallon wave pool, a lagoon and more. The summer concert series invites guests to dig their toes in the sand while they rock out, with upcoming performances by Mystic Roots, Iration, Rebelution and Alejandra Guzmán.
2 oz Avua Amburana Cachaca
¾ oz Fresh Lime Juice
¾ oz Macadamia Nut Falernum
Crushed Ice
Garnish: Grated Cinnamon, Lime Wheels, Orchid, Brandied Cherry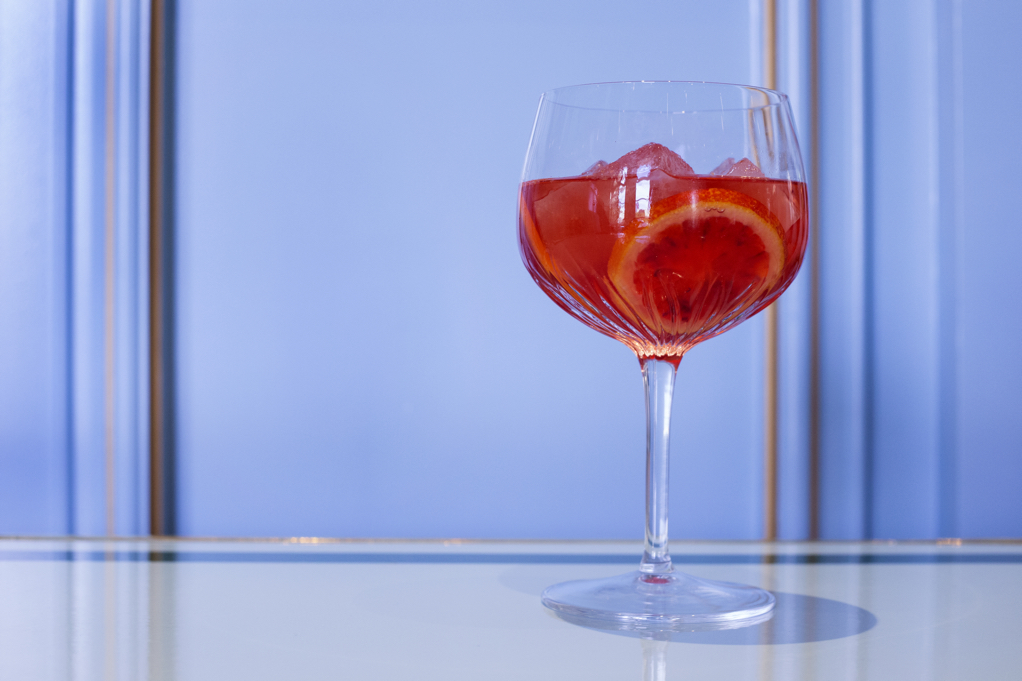 No.3: The Blood Orange Cocktail at Sadelle's x Bellagio Resort & Casino Pools
SIP: The Blood Orange Cocktail is light and bubbly with bitter, citrus undertones. Served up at Bellagio's all-day eatery Sadelle's, the beverage is created with Aperol, fresh blood orange juice, simple syrup and Prosecco, combined for a rich, summery taste and a bold, red color.
SPLASH: Just outside the windows of Sadelle's, the glamorous pools of Bellagio beckon. With five pools to choose from, the romantic courtyard offers a Mediterranean feel, taking guests away from the hustle and bustle of the Las Vegas Strip. The relaxed and indulgent atmosphere is best enjoyed in a private cabana amongst the exquisite gardens, especially when a poolside massage is involved.
Ingredients:
1 ounce Aperol
3 ounces fresh blood orange juice
1 ounce simple syrup
Prosecco
Garnish: Blood orange wheel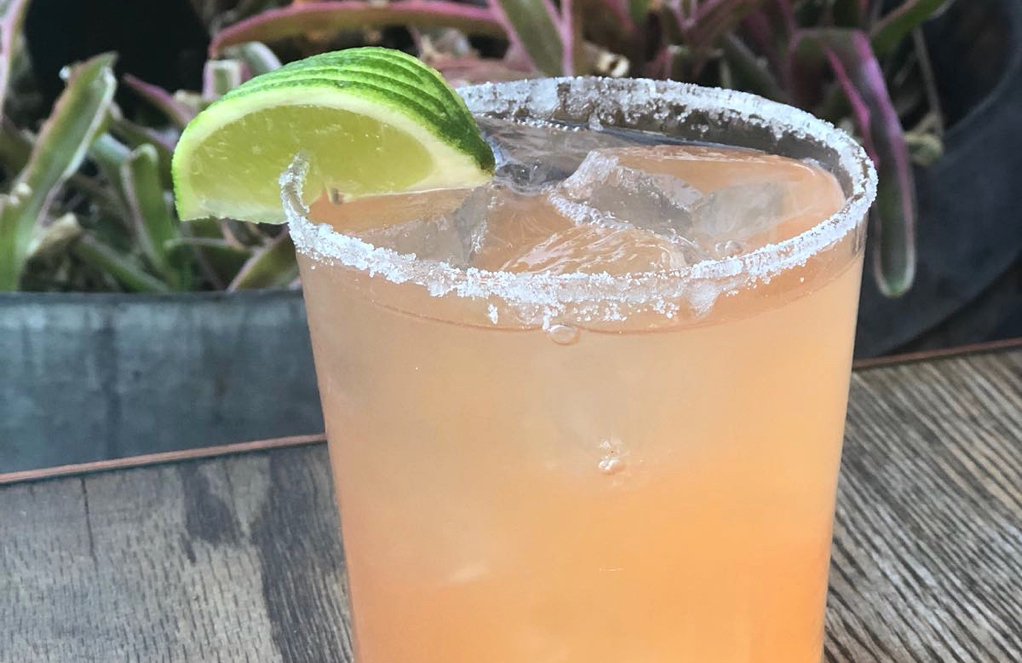 No. 2: The East Coast Kali at CATCH Las Vegas x The Sky Pool at ARIA Resort & Casino
SIP: Composed with fiery and sweet ingredients, the East Coast Kali at CATCH Las Vegas is a dichotomy of flavors with Jalapeño-infused Casamigos Blanco, Grand Marnier, Campari, passionfruit and orange. Although based in its fruity flavor, the jalapeño adds a delicious kick of spice.
SPLASH: Steps away from CATCH, indulgence awaits at ARIA's Sky Pool. Exclusively for Sky Suites' guests, the pool translates Forbes Five-Star hospitality into a fun, personalized poolside experience, including complimentary refreshments every 90 minutes, luxurious amenities and more.
Ingredients:
2 oz. Jalapeño-Infused Tequila
1 oz. Orange Passionfruit Cordial
5 oz. Yuzu
1/4 oz. Grand Marnier
1/4 oz. Campari
No.1: The Tiki Five Spice at China Tang x MGM Grand Pool
SIP: For a delicious mix of summertime flavors and a fun presentation, the Tiki Five Spice cocktail at China Tang is an ideal beverage. The Instagram-worthy drink is a concoction of Hong Kong Baijiu, Cruzan MGM Resorts Single Barrel Selection Rum, fresh lime and pineapple juices, passion fruit martini mix, orgeat syrup, housemade five spice syrup and plantation rum. Not only is the cocktail a perfect balance of flavors, with a delicious five spice mix and undertones of almond and pineapple, but the eye-catching beverage is served while lit on fire.
SWIM: Just a short walk away from China Tang, MGM Grand's pool is an over-the-top Las Vegas experience. The area includes four pools, cascading waterfalls and a lazy river to float along. For a more luxurious take on the poolside extravaganza, MGM Grand offers cabanas with flat screen televisions, bottle and food service and other exclusive amenities.
Ingredients:
1 oz. Hong Kong Baijiu
1 oz. Cruzan Single Barrel
1 oz. Fresh-squeezed Lime Juice (retain one spent shell)
1 oz. Pineapple Juice
1 oz. Funkin Passion Fruit Martini Mix
1/2 oz. Alchemist Orgeat Syrup
1/2 oz. Five Spice Syrup
2 Dashes of Australian Bitters
1/2 oz. Float of O.F.T.D. 69% abv Plantation Rum
Garnish: Spent lime shell, brown sugar cube-soaked with high proof rum and sprinkle of cinnamon and pineapple half-thin wheel wrapped around the glass.