We all know that some of the best rosé wines in the world come from Provence, France, so much so that the market is saturated with tired names and products that are excellent, but safe. Thanks to smaller newcomers to Provence, like Mirabeau, the rosé scene in the region is diversifying and the status quo is being challenged. Launched by a small family from London who moved to Provence to pursue the dream of making exceptional rosé, Mirabeau rosé prides itself on being one of the best in the region and being a delicious pairing to a range of cuisine.
Heirloom Tomato and Nectarine Salad
Fresh, clean, lightly acidic – perfect flavors of summer
Ingredients: 
3 medium-sized heirloom tomatoes, cubed
2 white nectarines, cubed
100g mozzarella, cubed
10 fresh basil leaves, finely chopped
A pinch of salt
A pinch of freshly cracked black pepper
A drizzle of extra virgin olive oil
A drizzle of balsamic vinegar
Method:
Toss tomatoes, nectarines, mozzarella, basil, salt and pepper in a large bowl. Drizzle with olive oil and balsamic vinegar. Serve in small bowls and decorate with fresh basil leaves and edible flowers.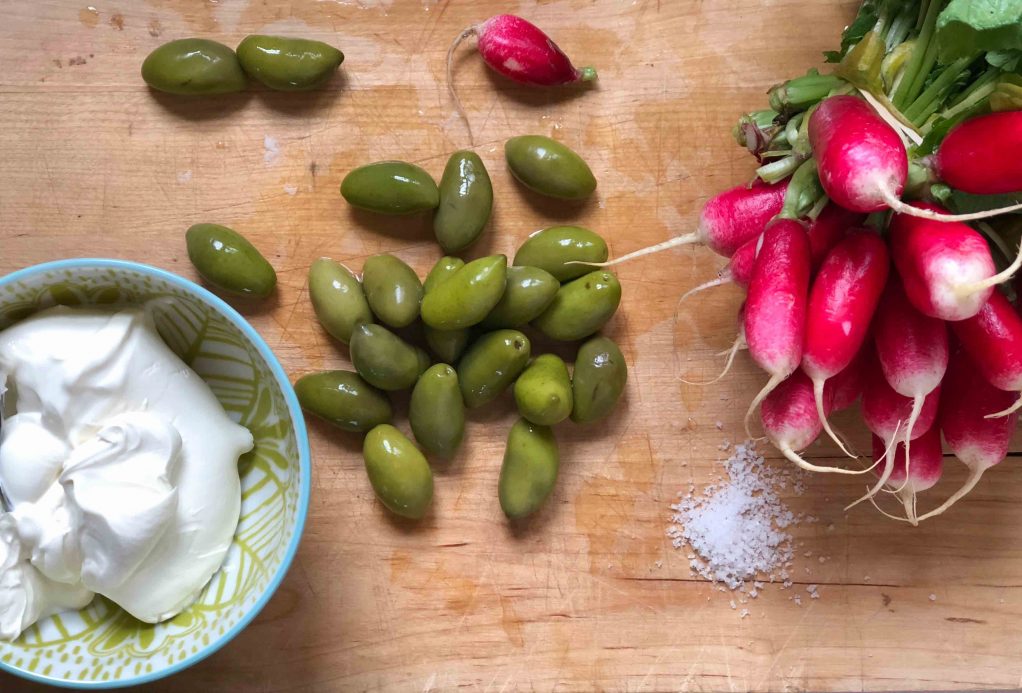 Radish and Green Olive Tartare on Sourdough
Savory and decadent, perfect for an evening in
Ingredients:
A bunch of radishes
1 small tub of Mascarpone
2 spoonfuls of Quality Mayonnaise
1/2 Lemon
Parsley
Sea salt
Method: 
Chop the radishes and green olives in tiny cubes. Add to a bowl and spoon in 1/2 a tub of Mascarpone and some Mayonnaise. Squeeze in some lemon juice and season to taste. Toast small slices of sourdough bread and spoon on a thick layer of the mixture. Decorate with some freshly chopped parsley and serve immediately.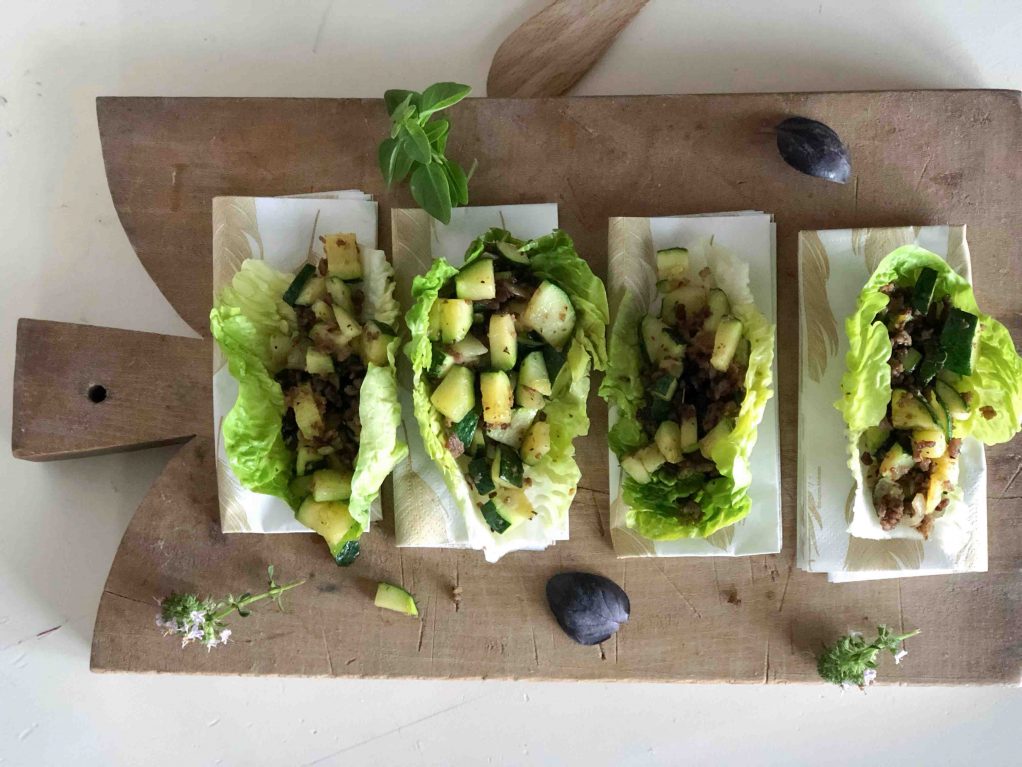 Provençal Fried Beef with Courgette on Little Gem Salad
Tender beef and crisp greens, a delightful appetizer 
Ingredients: 
150g of minced beef
2 courgettes
Some sprigs of thyme
Sea salt
1 or 2 little gem lettuces
Method:
Fry off the meat in a hot pan with some oil. Add the courgettes and fry for several more minutes. Season to taste and add some thyme leaves. Wash the little gem lettuce leaves and pat dry. Add some of the meat and courgette mixture to each leaf. Serve the leaves on a wooden board or rustic plate.