At Drink Me we always like to unearth the upside of things. Case in point: this past summer in Japan (2018) was unbearably hot, but there was a valuable upside to that sweltering fact. In a mission to stay cool, we were even more motivated to try out the country's authentic craft beers available there (and also locatable back in the United States).
In the interest of candid reporting, starting out, we were a little overwhelmed with choices but once we adopted the old, wise adage of "drink what the locals drink" we found our way around the booming Japanese Craft Beer movement, more easily and with purpose. Here are our top ten picks, in no particular order, of the Best Japanese Craft Beers available in America.
Miyazaki Hideji Beer Co., Ltd.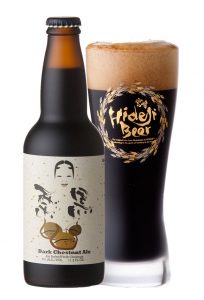 Miyazaki Hideji Beer is a local craft brew from the mythical southern Japanese island of Kyushu, blessed with plenty of sunshine and beautiful natural surroundings. Hideji prides itself on crafting beers only from local ingredients, including homemade malt and cultivated native yeast.
Yamaguchi Hagi Beer Co., Ltd.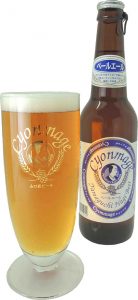 Yamaguchi Hagi Beer is a brewery in the historic town and World Heritage Site of Hagi that brews its beer using the pure water of Hagi and carefully-selected malt and hops.
Abashiri Beer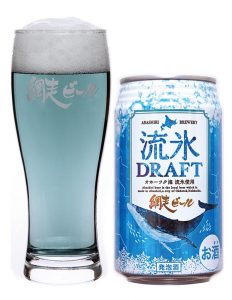 Established in 1998, Abashiri Beer has garnered attention for its colorful, unique beers made in a low-malt style. The brewery uses interesting additives like milk, cherries, scallops, and rose hips, and is particularly famous for its blue beer.
Far Yeast Brewing Company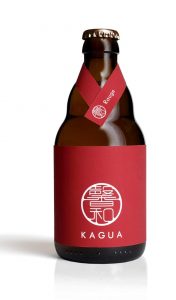 Founded in 2011, Far Yeast Brewing Company is based in Tokyo and aims to reestablish the diversity and abundance of true beer culture in Japan. The brewery is known in particular for its KAGUA brand, which includes several Belgian strong ales brewed with local ingredients like sansho and yuzu.
AJB Co.
A British-Japanese husband-and-wife duo started Anglo Japanese Brewing Co. in 2014 and now produces beers that are served naturally conditioned, unfiltered, and unpasteurized. AJB Co. is at the forefront for barrel aging beer in Japan and is proudly brewing sour beers as well as various foeder beers.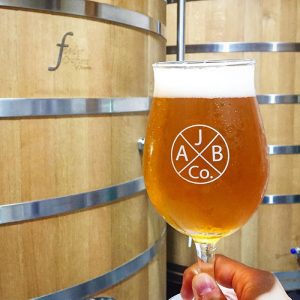 Kiuchi Brewery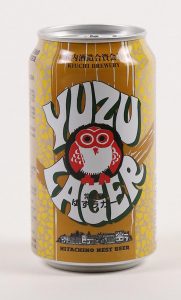 Influenced by sake brewing techniques passed down since 1823, Kiuchi Brewery set out to make a distinctly Japanese beer in 1996. It succeeded with its Hitachino Nest Beer, which now includes award-winning styles like white ale, pale ale, and amber ale. For the Kiuchi Brewery, Nest is Best!
Mitsubishi Shokuhin Co., Ltd.
With a goal of making Japanese craft beer more accessible to the everyday beer drinker, food company Mitsubishi Shokuhin launched J-Craft. The label includes weizens, pale ales, and more from areas across Japan.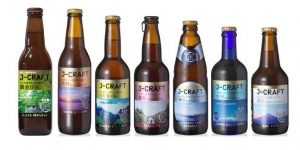 Baeren Brewery Co., Ltd.

Founded in 2001, Baeren Brewery uses German kettles that are more than a century old to produce German-style beers, particularly classic lager, schwarzbier, and altbier. The brewery won top honors in Japan in 2015 and 2018 as part of an event organized by the Japan Beer Journalists Association.
Karuizawa Brewery Ltd.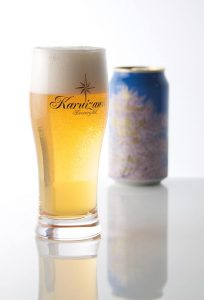 The goal of Karuizawa Brewery, established in 2013, is to create clean, easy-drinking beers that quench the thirst. Beer is brewed using the latest equipment from Seven Samurai Brewers and package design is supervised by Japanese-style painter Hiroshi Senju.
YOHO Brewing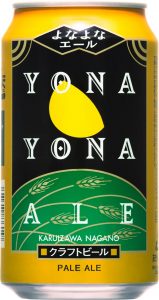 Founded in 1996, YOHO Brewing wants to bring worldwide attention to Japanese craft beer under its tagline, "Flavorful beers for a joyful life!" It produces the wildly famous Yona Yona Ale, an American pale ale that won the World Beer Cup in 2016, along with Belgian white, porter, and an "umami IPA" brewed with bonito flakes.
---
Participating Brands:
 Abashiri Beer
AJB Co.
Akari Brewing
Baeren Brewery Co., Ltd.
Baird Brewing Company
COEDO Brewery Kyodoshoji Corp., Ltd.
Far Yeast Brewing Company
Kankiku Meijo
Karuizawa Brewery Ltd.
Kiuchi Brewery
Kizakura Co., Ltd.
Mitsubishi Shokuhin Co., Ltd.
Miyazaki Hideji Beer Co., Ltd.
Niken Chaya Mochi Kadoya Honten
Rise & Win Brewing Co.
Sekinoichi Sake & Beer Brewery
Taikyokusha Co., Ltd.
Tenchokaku Group
Voyager Brewing Co.
WAKU WAKU Tezukuri Farm Kawakita Co., Ltd.
Yamaguchi Hagi Beer Co., Ltd.
Yamaguchi Ji-Beer
YOHO Brewing