Together with Japanese Craft Brewers, Drink Me is tasking its readers with a crash course in Japanese craft beers. Why? Because these, mainly, malty masterpieces have been developed in alignment with the American palate. Let's break down that proposition. German-style beers, IPAs, brown ales and lagers made under whetted Japanese craftsmanship (synonymous with perfection) targeting American consumer tastes, are available pretty much anywhere now. You didn't know? Well that's why we're here.
Is this the best kept secret in the U.S. beer category, and are we on the cusp of a new era in Japanese craft beer? We certainly think so. To that end, let's get to business. Here are seven Japanese craft beers to try over the course of one week.
MONDAY
Kizakura Co., Ltd.
Founded in 1925, Kizakura is one of the largest sake breweries in Japan. Debuting in Kyoto for the first time in 1995, Kizakura is also one of the oldest craft beer breweries in the country. Fushimi's famous water, "Fushimizu," is used in the preparation of all our products, which feature a unique flavor that evokes a sense of "real Japan."
➔ Try Kyoto Beer Matcha IPA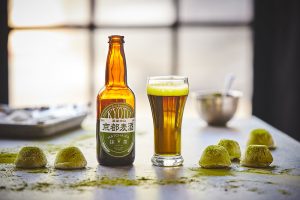 TUESDAY
Miyazaki Hideji Beer Co., Ltd.
Miyazaki Hideji Beer is a local craft brew from the mythical southern Japanese island of Kyushu, blessed with plenty of sunshine and beautiful natural surroundings. Hideji prides itself on crafting beers only from local ingredients, including homemade malt and cultivated native yeast.
➔ Try Kuri-Kuro Dark Chestnut Ale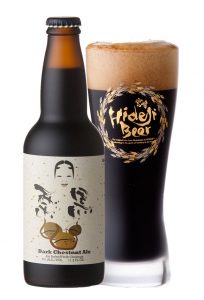 WEDNESDAY
Sekinoichi Sake & Beer Brewery
Sekinoichi – which translates into making people feel the most delighted in the world – offers sake, beer, and local dishes from its Iwate brewery, where pure water helps to create high-quality beverages. Under the name Iwate Kura Beer, the brews include pilsners, ales, stouts, and more, sometimes brewed with local fruits.
➔Try the Japanese Herb Ale Sansho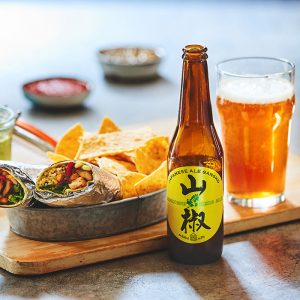 THURSDAY
Karuizawa Brewery Ltd.
The goal of Karuizawa Brewery, established in 2013, is to create clean, easy-drinking beers that quench the thirst. Beer is brewed using the latest equipment from Seven Samurai Brewers and package design is supervised by Japanese-style painter Hiroshi Senju.
➔Try the Premium Dark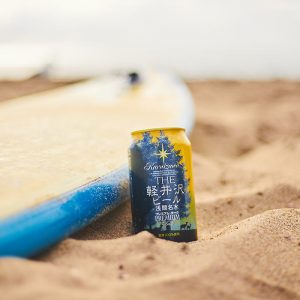 FRIDAY
Voyager Brewing Co.
Voyager Brewing started in 2015 with a vision to produce large-scale, romantic and challenging craft beers. Particularly interested in malt, Voyager Brewing's brews are not influenced by trends.
➔ Try Voyager Copper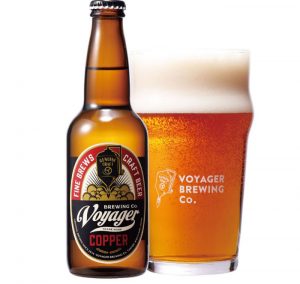 SATURDAY
WAKU WAKU Tezukuri Farm Kawakita Co., Ltd.
Waku Waku Tezukuri Farm grows the wheat, rice, and even hops to be used in its brews, in an area known for clean water and soil. The brewery fuses agriculture –Kawakita Town's core industry – and commerce in order to promote products and craft beer.
➔ Try Kanazawa Hyakumangoku Pale Ale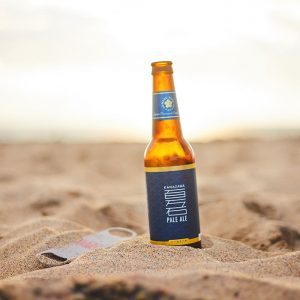 SUNDAY
Yamaguchi Hagi Beer Co., Ltd.
Yamaguchi Hagi Beer is a brewery in the historic town and World Heritage Site of Hagi that brews its beer using the pure water of Hagi and carefully selected malt and hops.
➔ Try Cyonmage Pale Ale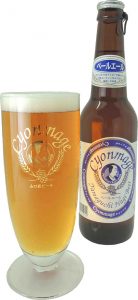 ---
Participating Brands:
 Abashiri Beer
AJB Co.
Akari Brewing
Baeren Brewery Co., Ltd.
Baird Brewing Company
COEDO Brewery Kyodoshoji Corp., Ltd.
Far Yeast Brewing Company
Kankiku Meijo
Karuizawa Brewery Ltd.
Kiuchi Brewery
Kizakura Co., Ltd.
Mitsubishi Shokuhin Co., Ltd.
Miyazaki Hideji Beer Co., Ltd.
Niken Chaya Mochi Kadoya Honten
Rise & Win Brewing Co.
Sekinoichi Sake & Beer Brewery
Taikyokusha Co., Ltd.
Tenchokaku Group
Voyager Brewing Co.
WAKU WAKU Tezukuri Farm Kawakita Co., Ltd.
Yamaguchi Hagi Beer Co., Ltd.
Yamaguchi Ji-Beer
YOHO Brewing