For the on the go connoisseur who wants the at home bar feel without sacrificing quality, we have found the perfect and absolutely necessary addition to your ever growing knick-knack collection of all things alcohol. The Bar Back brought to you by Mavenhal (formerly Barkeeper & Co.) is a completely portable bar contained within an easy to tote around backpack. Designed with the fragile tools in mind, Bar Back combines urban style, usability, functionality, and mobility.
The bag itself can be carried as a backpack, tote, messenger, or bag. The real beauty awaits to be unzipped. Inside you'll discover two main compartments. The smaller front section has two rows of pockets to adequately fit all your desired craft bartending tools and a fold down pocket with an extra aluminum clip enclosure to accommodate flatter necessities such as a cutting board or iPad. The main compartment has great capacity with good height to fit the taller bottles. The base has removable and adjustable inserts enabling you to lock items into position and limit them from moving around during transport.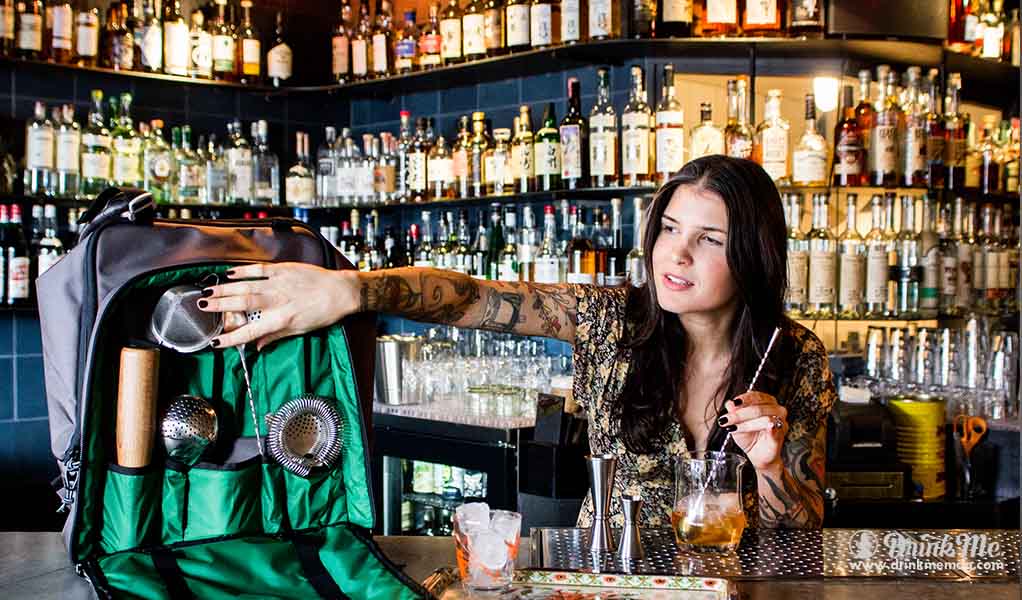 Basically, the Bar Back is the epitome of cocktails on the go. Bring on camping trips, to friends houses, or to the beach. Use for bar tools or find other uses to safely haul breakable items from one place to the next.
Like the Bar Back? Help Mavenhal out to get it available soon.
Kickstarter // Facebook // Twitter