Your typical wine club sends you x amount of bottles per your agreed upon time span. It's always a risk buying by the bottle because, well, what if you don't like the wine and now you're stuck with a whole bottle? Not only is it a waste of wine, but also your well-earned money. Going to a local tasting or restaurant can run a pretty penny to go by the glass and many lists are limited. So, why not give this cool new club a try? VINEBOX is the first wine-by-the-glass club to, well, help with all of that.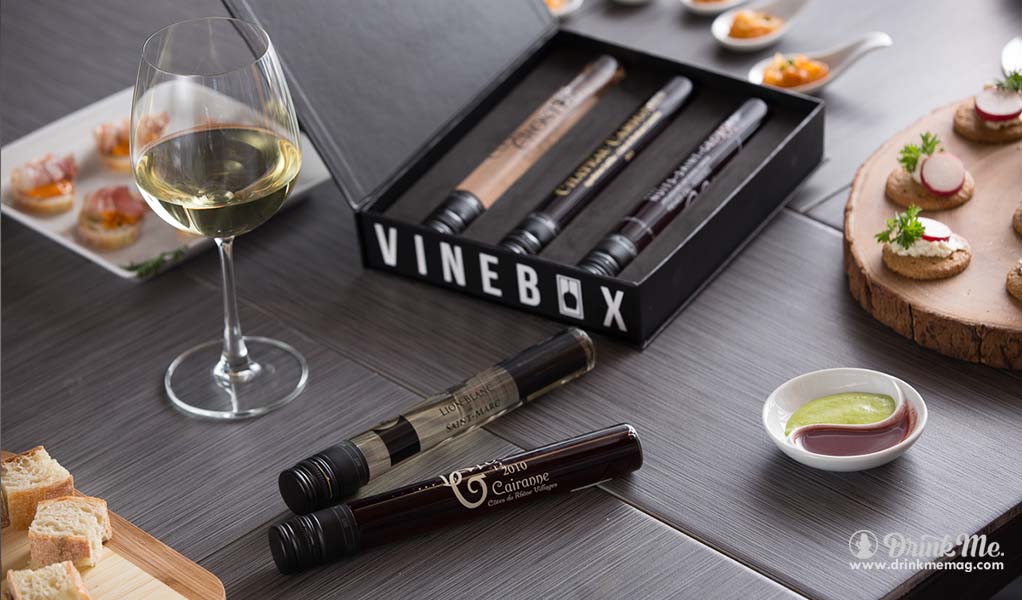 Each box contains three glasses of wine hand selected by a team of expert sommeliers from European vineyards. These so-called glasses are actually specially designed glass bottles. VINEBOX's patented process ensures the wines are never exposed to oxygen and 100% guarantees their taste and quality in the new format.
The VINEBOX team curates some of the best wines from exquisite wine regions and less than 1% of tasted wines make it into their selection. On occasion, some chosen wines aren't even available by the bottle or glass in the US, yet. Accompanying the wines are accessible tasting notes, detailed pairings, and varietal and regional breakdowns aimed at both the novice and connoisseur.
VINEBOX has sold out twice before, so be sure to claim your membership soon, especially before the holiday season hits. It's stellar wine-by-the glass delivered to your home. Just sip on one glass (or three) and go from there.