Alcohol is not where you go when trying to be healthy. This is true. However, that doesn't mean we should tar all spirits with the same brush. Without doubt some spirits are murkier, poorly-made, and full of leftover chemicals that lead to that ferocious hangover you can never understand getting because, afterall, you only had two Margaritas. But others are pure from the source to the glass, and these ones are your friends. There are many reasons to drink organic, especially now during Organic September, but few are more important than avoiding a hellish hangover.
We've broken down five must-haves for the discerning cocktail drinker that wants the fun, without regret.
1. A Simpler Choice: A cocktail might not by the best pre-gym hydration solution, but it certainly shouldn't stop you from going to the gym the next morning. This is where organic spirits come in. While eating organic means dodging growth hormones, MSG, food coloring and sodium nitrates, drinking organic means much the same thing. Opting for a spirit that embraces open-air fermentation and bottling onsite to ensure consistency and field-to-bottle quality, is a good place to start.
2. Clear Reasoning: Yes, clarifying a liquid is a good move, but an even better one is creating a liquid that doesn't have unwanted particles to begin with. Go for a brand that prides itself on its natural processes — many of the best organic brands were already organic before the marketing gurus told us 'organic' was a thing.
3. Which Water Where?: A really important component of choosing a spirit is the water supply. Is it a natural supply or is it trucked in? Since the largest component of any beverage is water, this should be part of your key criteria. Look for brands that obtain water from natural springs, wells and rivers.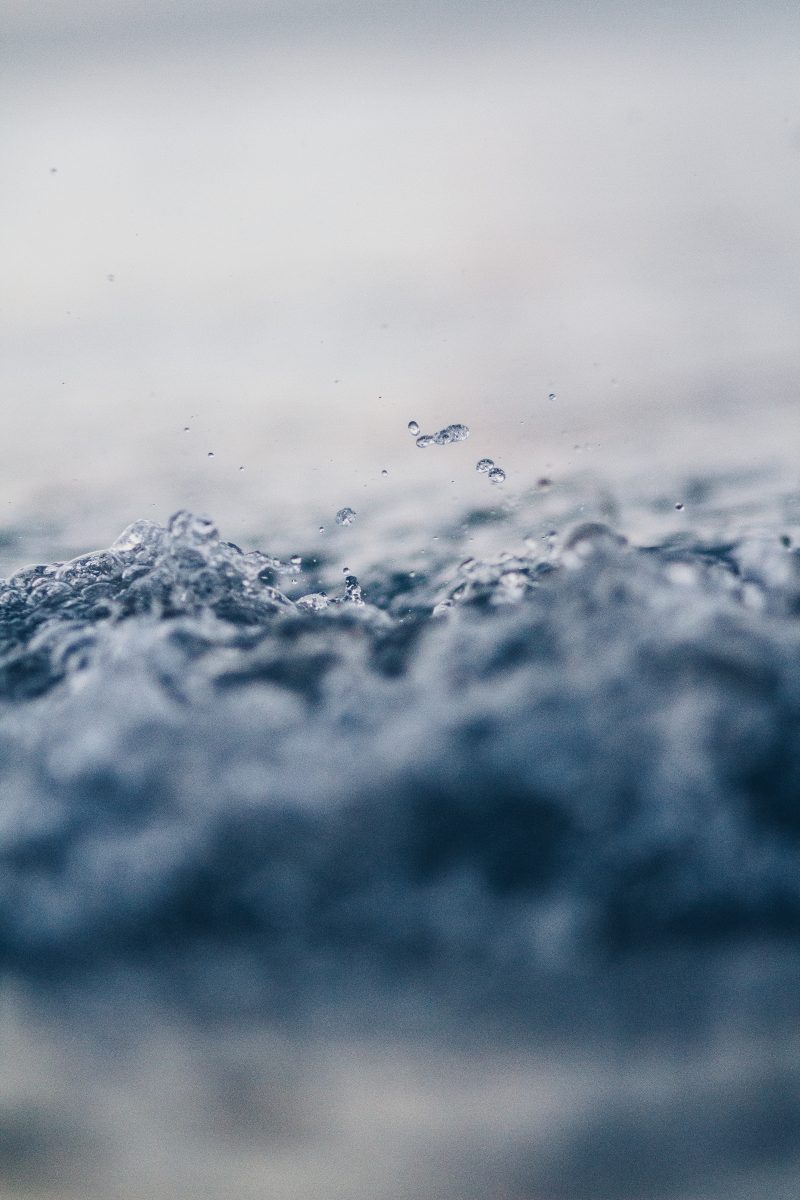 4. Straight To The Source: What many consumers don't know is that brands often shop around for their grapes, wheat or agave from various suppliers. If you want consistency of flavor and quality, choose brands that have a deep relationship with their source and who stick with the same supplier. The source is a major component of the end result.
5. Shop With Kindness: By shopping organic you're making a decision to be kind to the earth, agriculture, the water supply and your own body. How you shop either contributes to bad farming practices or supports good ones. It either puts bad products in you, or pure, organic ones in you. You want to be greener and healthier at the same time? You can help the earth, and your head, recover from over-consumption by making a statement with your wallet. Buy organic.
One of Drink Me's favorite organic brands remains Azuñia Tequila. It checks all the boxes listed above: open-air fermentation, no crazy additives, control from source to bottling, an old, consistent partnership with its one agave supplier, natural well water supply and organic, sustainable practices that track from harvest to waste disposal. Reasonably priced, Azuñia makes choosing organic easier. This brand was one of the first to the organic category, ten years ago when it launched. Back then organic and sustainable weren't as fully-embraced as they are today, especially in the alcohol space. However, this brand evolved as an organic product without trying. From the farm to the bottling, Azuñia just grew up this way without agenda, and through its traditional practices, it has earned its place at the top of the table in a category that's now in high demand: organic spirits.
As the brand's newly launched and educational website states: "Mother Earth gives us things like water and blue agave plants, the only two ingredients in Azuñia tequila."
America's Best Organic Cocktails
"Life's Bitter w/ You"
Created by Erika Rode, Owner and Founder of Bitters Cocktail Bar & Food, Scottsdale, Arizona. This is new to the menu and sells for $14.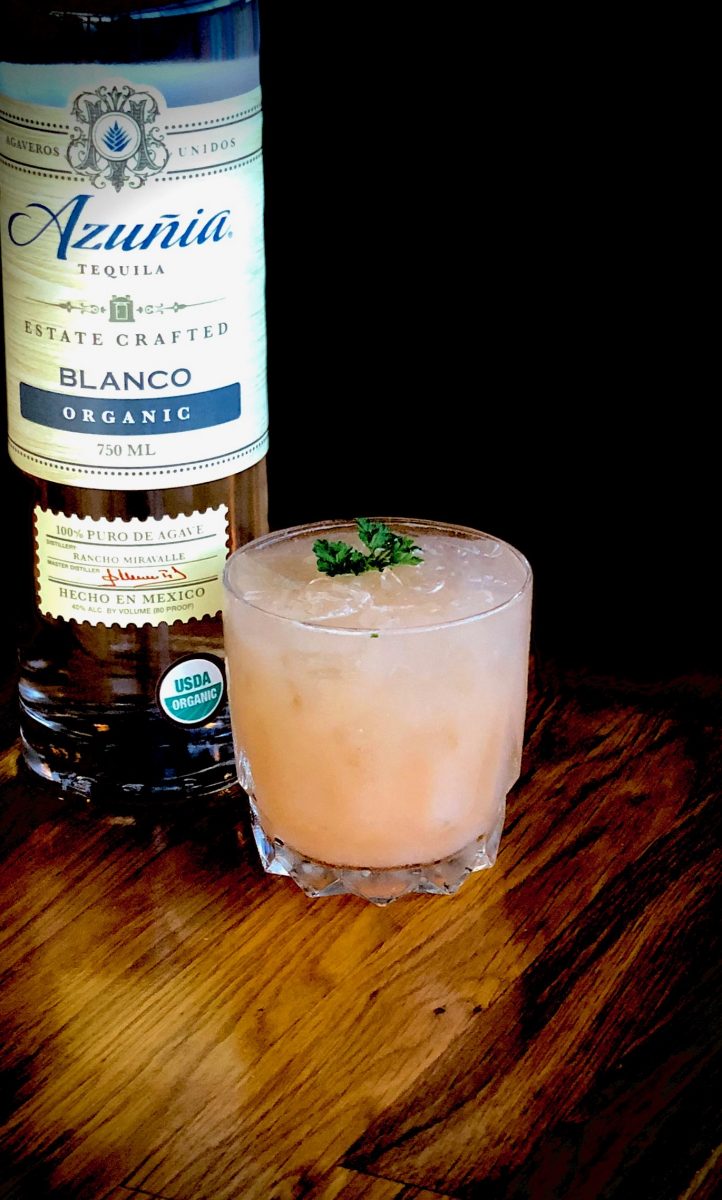 .75 oz Azuñia Blanco
.75 oz Arcadia Cucumber Vodka
.5 oz Lime
.5 Tamarindo Syrup
.5 Orange Curacao
1 oz Liquid Alchemist Coconut Cream
Cilantro
Jalapeno
2 dashes Angostura Bitters
Muddle, then Shake & Strain
Erika's Inspiration: I like to create balanced cocktails that have layers of complexity, but most importantly, that all finish nicely without dominating components. Refreshing and bright, green vegetal layers with soft toasted coconut, complex mouthfeel, with a smooth/round finish. This cocktail showcases some of our herbs directly from our garden, locally sourced spirits, all natural components, and my passion for focusing on small batch products. No straw, but if the guest wants one, we will provide a metal reusable one.
---
Wake Me Up Before You Go Go
Created by Miguel Mora, Straight Up at Hotel Adeline, Old Town Scottsdale, Arizona. $13.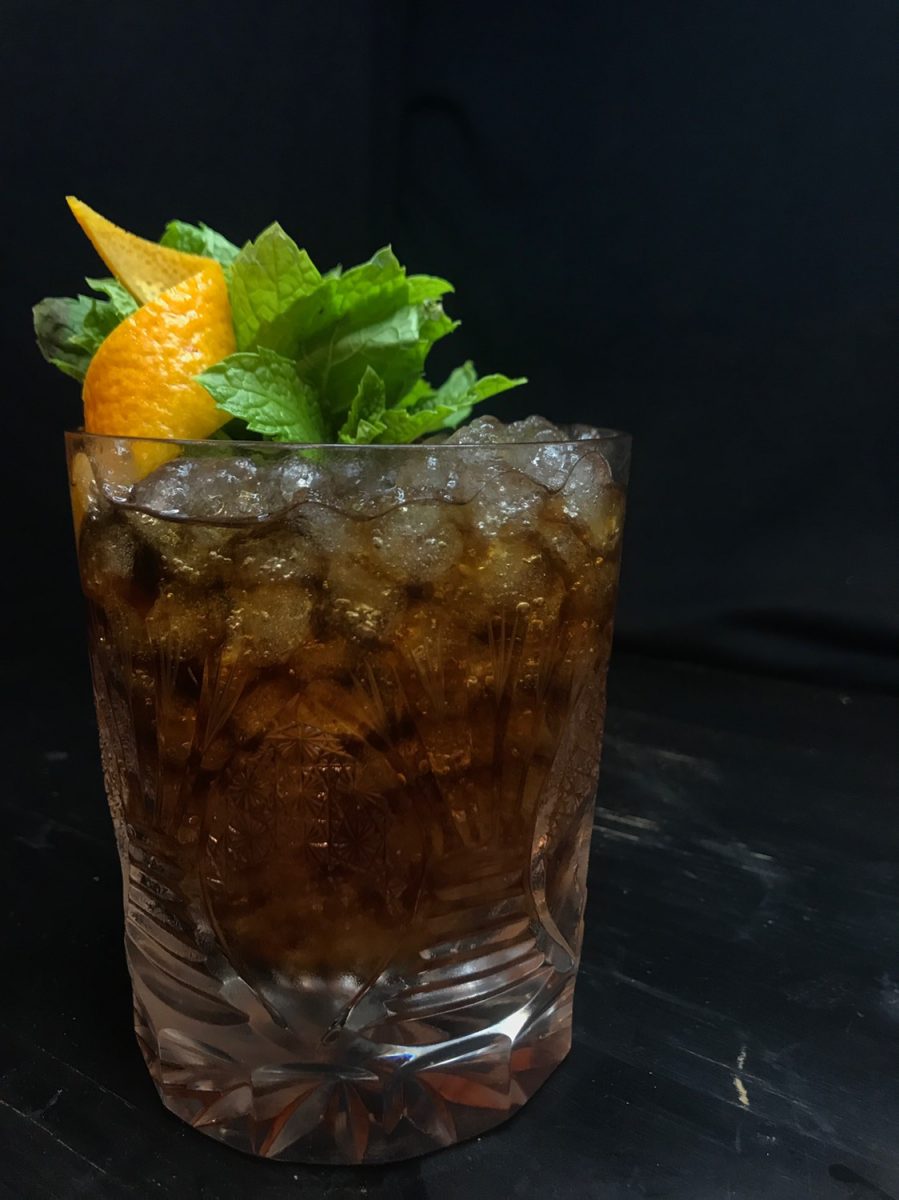 1oz Dr. McGillicuddys Coffee Liqueur
1oz Organic Dark Roast Cold Brew
.5oz Falernum
.25oz Simple Syrup
3 dashes AZ Bitters Lab Mi Casa Bitters
Stirred, and poured over pebbled ice. Garnished with mint and orange peel
Miguel's Inspiration: As a coffee lover, and supporter of sustainable products, I wanted to try to come as close as I could to achieving a balanced cocktail that can cure any morning woes. Using organic tequila, coffee, and homemade Falernum, this cocktail gives off the scent of fall with the finish of a good morning cup of coffee.
---
Honey, I'm Home
Created by Trish Renehan Vodrazka, RKDA Kitchen, Phoenix, Arizona. $14.
2 oz Azuñia Reposado
.5 oz Iconic Cocktail Co. Spiced Honey
3 Dashes AZ Bitters Lab Orange Sunshine
3 Dashes AZ Bitters Lab Figgy Pudding
.5 Bar-spoons vanilla bean syrup
Build in Yarai mixing pitcher.
Stir and strain into a 5 oz martini style glass.
Express orange peel and garnish on glass.
Trish's Inspiration: I grew up with organic gardeners in my family and, so, I truly appreciate the hard work and dedication that goes into growing organic. I also love to support local business. Iconic Cocktail Co. makes incredible syrups for cocktails and AZ Bitters Lab is a local husband and wife team that bartenders in Phoenix adore. I think the spiced honey and bitters bring out tasting notes in the Azuñia Reposado and the vaniila-bean syrup balances and finishes very well on the palate.