September is National Organic Month, and one of America's best known mixologists, Kailee Gielgens has rounded-up 6 easy-to-create cocktails to help Drink Me readers mark the occasion properly, along with some invaluable tips on how to move to a more organic cocktail-diet year round.
Tip No.1: Less Is More
Just as with food, it's easier to find organic versions of cocktails with very few ingredients verus a long list, especially when it comes to premade ones.
A good example is Azuñia's Organic Skinny Margarita which uses all organic ingredients, and is described by Kailee as "honestly authentic, and endlessly inventive", a nod to its versatility. See the recipe.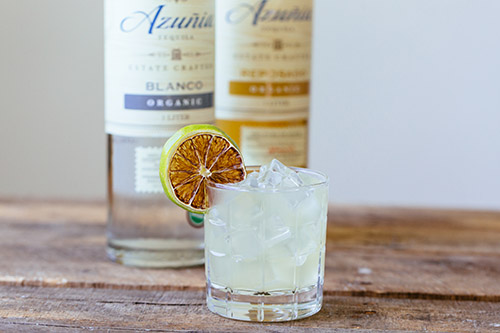 Readers of this paragraph also enjoy these easy-to-make organic cocktails: Agave Maize, Jose Collins, and Pina Sour.
---
Tip No.2: If You Want It Done Right, Do It Yourself
Kailee asserts that the only way to know what's in your drink is to make it yourself. It's not difficult to create homemade infusions and syrups ahead of time, and in batches. It's a great way to always be prepared, like the proper little cocktail scouts we know our readers to be.
Kailee points to Lemon Hills as a wonderful example of the pre-made infusions hack. Lemon Hills was created Jason Asher of Barter & Shake who owns multiple creative cocktail concepts in Phoenix, Arizona. See the recipe here.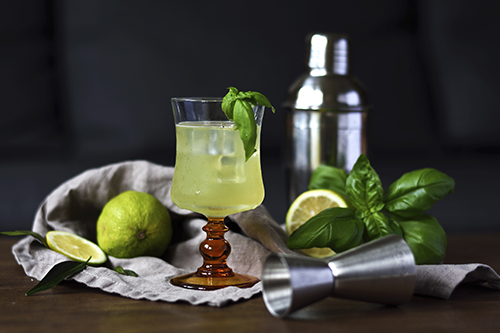 Readers of this paragraph also enjoy Gallant Sir, another mixology marvel by Jason Asher.
---
Tip No 3: Commitment
Kailee Gieigens takes her craft seriously. "Do your homework on the pre-made ingredients to learn about their farming practices and commitment to sustainability in production processes," she says.
Que Bueno is a cocktail that includes Fever Tree, a high-end mixer brand that touts the "highest environmental standard" when it comes to its products. This partners well with Azuñia's policy of strict sustainability practices and both come together harmoniously in this cocktail. See the recipe.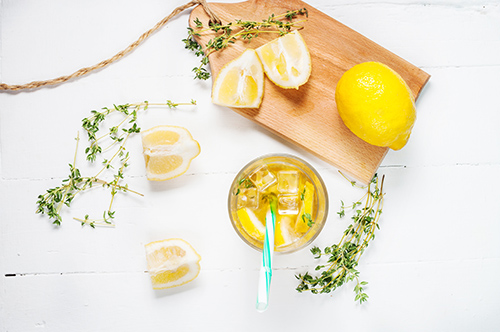 Readers of this paragraph also enjoy Path to Righteousness.
---
Tip No.4: Grape + Grain Demands Organic
"When you're making drinks with wine, choose organic," says Kailee. The more you adhere to organic brands, the more you limit your hangover headache.
Keep this cocktail recipe handy, Sangria Tequila.
---
Tip No.5: Shop Local
Making your own cocktails positions you as the master or mistress of your recipe. Local produce doesn't travel far to reach you, which means when you buy local, you're reducing your carbon footprint one sip at a time — information almost as refreshing as the Vera Blanco cocktail.
Vera Blanco is made with local honey. See the recipe.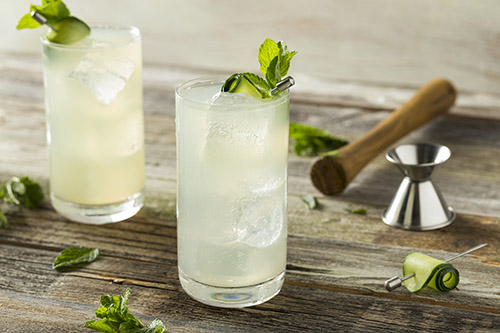 ---
Tip No 6: Shop Seasonal
Tips 5 and 6, are both easily followed by simply visiting your local farmers' market.
You can make your own Bloody Maria with fresh, seasonal ingredients like heirloom tomatoes, fresh celery, and peppers (added to your personal spice level). Use those veggies that you pickled last season as a garnish. See the recipe.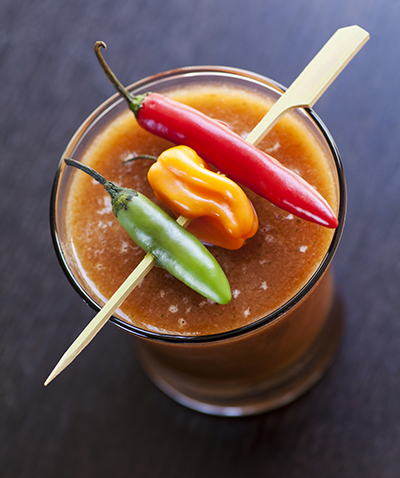 Readers of this paragraph also enjoy The Secret Garden which allows you to use fresh ingredients from your own garden, and American Pie which involves you making your own apple juice from fresh farmers' market apples or buying fresh apple juice/cider while you're there.