Imagine a place where the word 'stress' doesn't exist, a place full of wonder and excitement, yet an unquestionable tranquility that can calm even the most active of minds. A place where the air soothes your body like a protective Mayan spirit guarding you from the hurdles of life. Well, such a place exists, so you need 'imagine' no more.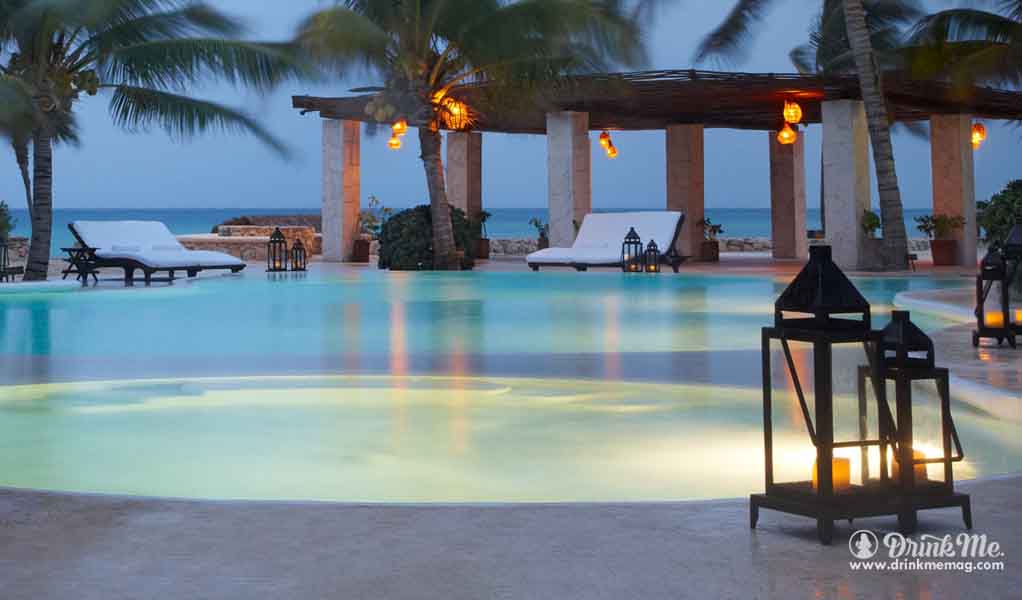 You arrive to the hidden village of Playa Xcalacoco just outside Playa del Carmen Mexico. Miles of beachfront hypnotize your eyes and that pleasant ocean scent of salt and seaweed flood your nostrils. You close your eyes and take a deep breath in as the calming sounds of lapping waves and chirping gulls block out all other chatter. The shoreline disappears into the surrounding enchanting Maya tropical forest just waiting for you to get lost and explore the natural world.
Your heart races at all the exciting possibilities of your stay at the romantic Caribbean hotel Riviera Maya, Viceroy. The luxurious, eco-conscious getaway is inspired by the encompassing environment with intimate and serene features that blend seamlessly into the dramatic and dense tropical foliage. Designed with the guests in mind, Riviera Maya welcomes you with a grand tour of the resort before leading you to your villa. The palapa-roofed villas are decorated with Maya aesthetics utilizing as many natural elements as possible: louvered-mahogany doors and windows, sisal rugs, and canopy beds with hand stitches Egyptian cotton linens. Each villa comes equipped with spacious indoor and outdoor shows so no sand gets dragged in.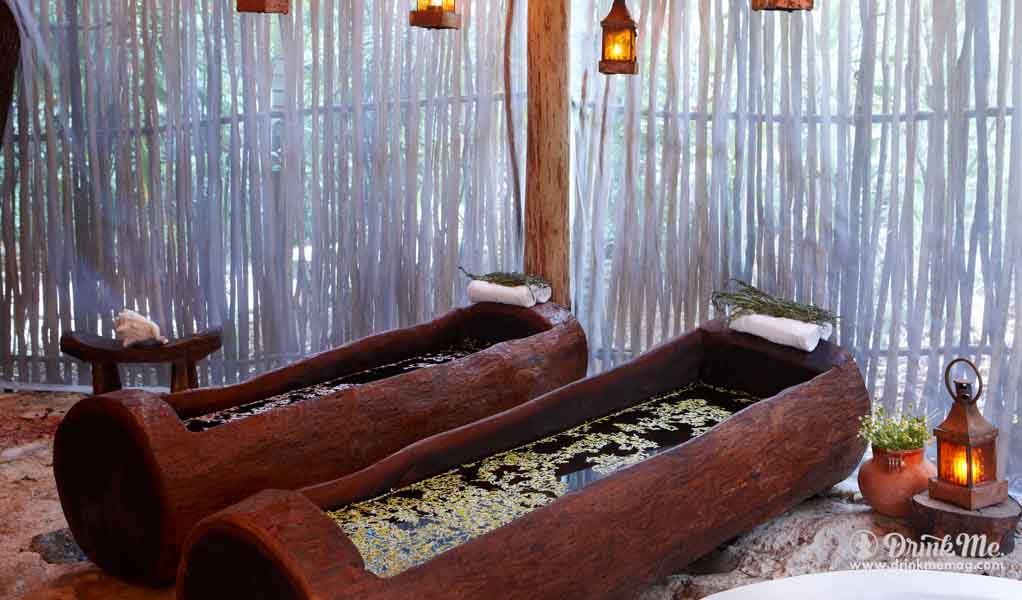 When you're not enjoying a beach day, a trip to Riviera Maya's sunning spa, or embarking on a jungle expedition, make sure to take in the dining options and nightlife. Wrap your taste buds around the two dining experiences. Le Marea Restaurant serves nightly dinner with a backdrop of the Caribbean Sea's blue expanse. Enjoy contemporary Mexican cuisine with Mediterranean influences alongside an array of daily specials and chef recommendations. The Coral Grill & Bar looks to serve guests all day with a focus on locally caught and responsibly fished seafood, local organic produce, and homemade wood-fired pizzas.
Your paradise awaits you full of adventure, relaxation, and delicious food.
My recent travels took me to this very hideaway resort deep within the Mayan territory of Playa del Carmen. Not your typical resort with hustle and bustle that is seen all too often in the Playa del Carmen and Cancun region. We're talking about a cozy haven of luxury that flows through your mind and soul from the moment you enter the lobby to the very moment your head hits the pillow at night.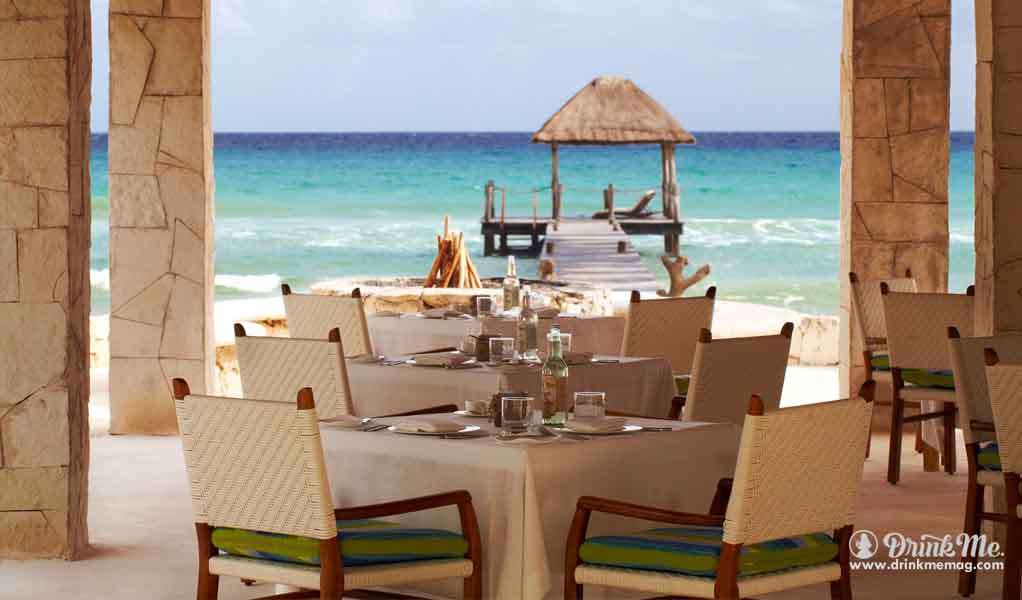 First and foremost the architectural design of this nirvana is simply incredible. From the candles that line the courtyards at dawn to the uniquely distinguished lighting and roofing thatched from palm leaves, your senses are elated, as indigenous charm becomes undeniable luxury. You are transported to a Mayan paradise, your very own isolated escape with a team that will gracefully look after your every need.
Embodying the true essence of Mexican culture throughout; the food and drink scene embraces local delicacies specific to this region. While the beach is spectacular and the focal point of any luxury beach resort getaway, what captured my attention even more so were the range of activities one can partake in.
From start to finish, every moment is special and each second that goes by is savored. This bespoke experience allows you to experience the Mayan culture in a completely unique way, from the picturesque sandy beach, to the gourmet food and unique drink scene – there is something for everyone.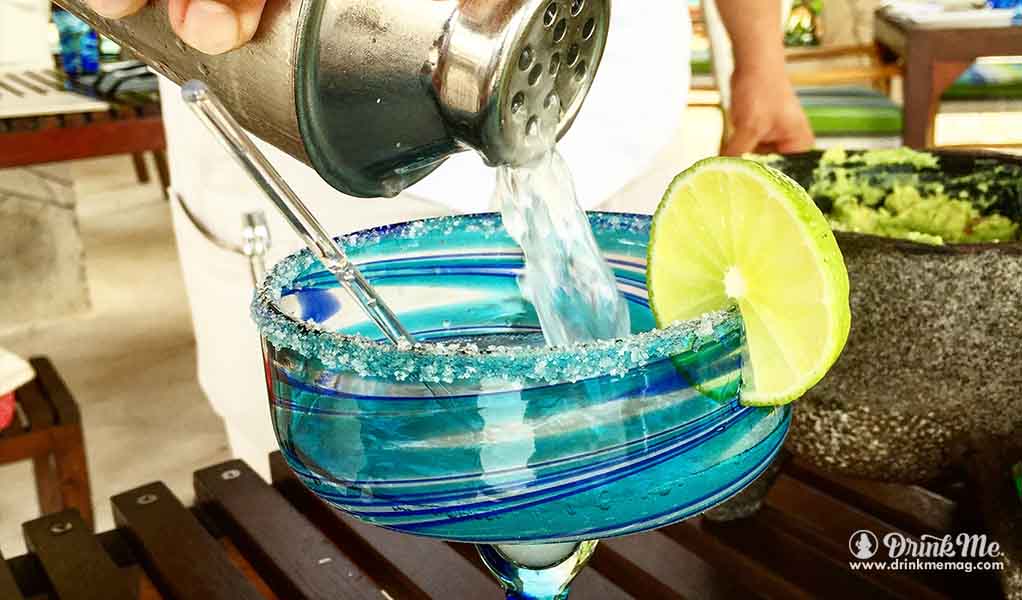 Should you fancy learning more about the local culinary delights that grace your palate, immerse yourself in a cooking glass – from the simplest delicacies such as Mayan Guacamole to traditional main courses and deserts, the chefs arms are open as they take you under their wing and share their secrets.
If drinking is more your style, discover a new drinking sensation with the resident mixologist, Victor. From staple Mexican tequila cocktails to unknown Mezcal concoctions, this interactive journey through the world of the drink will bring forth a whole new level of drink exploration.
Viceroy is a complete gem, it's a secluded paradise with so much charm and rustic tranquillity. Get ready to melt your stresses away and enter a world of complete peace and calmness.
Playa Xcalacoco Frac 7
77710 Playa del Carmen
Riviera Maya, Quintana Roo Mexico
Phone: +52 984 877 3000