The first ever Vinexpo space, dedicated to organic and biodynamic wines in Bordeaux, France, was held in June 2017.  This is a major milestone in both the farming and wine production industry, yet not everyone is happy with this progression.  Agricultural lobbyists still push the pesticides, throwing tantrums and jumping up and down on 'new method' grapes.  They maintain the farm yields would drop if not used to their full potential.
Organic and biodynamic farmers claim it will actually increase production due to healthier crops, yet both cynic and supporter agree on one fact: there are too many pesticides and chemicals used in modern food production. Could this be the reason both organic and biodynamics are growing in popularity?
In order to appreciate, understand, and cultivate the organic and biodynamic, we must first review their ideology and ecology.  Does certified organic mean the wine is better for us?  Maybe, not necessarily so.  High sugar contents and often high PH levels (to deal with variants in acidity and unwanted organisms) can alter the wine's taste, unless it is stored in a cool cellar which can help prevent spoilage.  Will you still have a hangover after consuming too much organic wine? Organic doesn't contain the nasty chemicals, but your body processes alcohol in the same way with ethanol having a dehydrating effect. Consuming colossal amounts of organic or biodynamic wine could just as easily leave your mouth tasting like you've licked a hippopotamus's bottom, your stomach feeling like its done a triple back flip, whilst your head has bluebirds circling it in a Disneyesque fashion.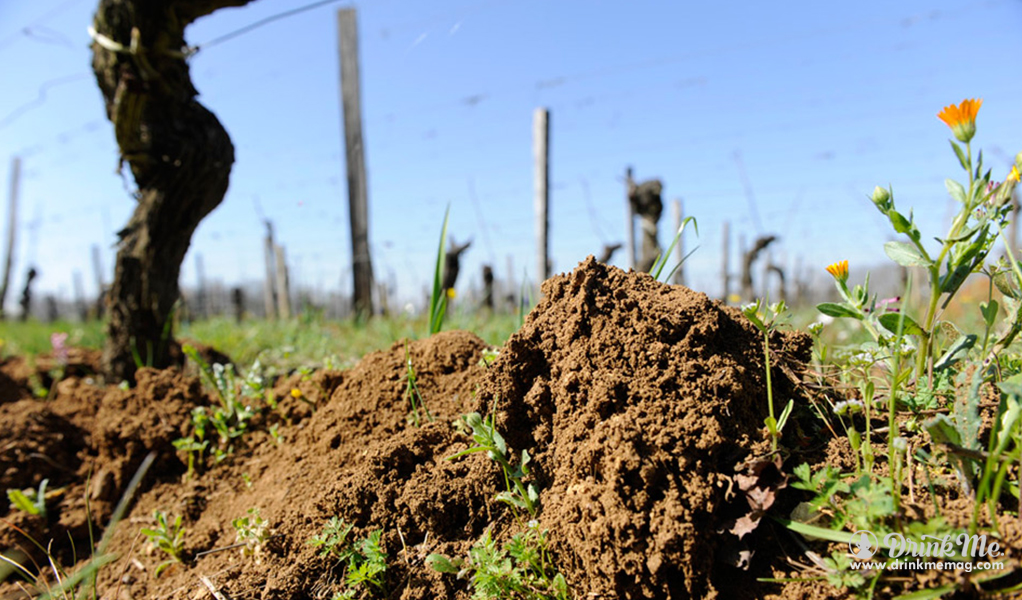 For a wine to be classified organic, it really comes down to the country in which it was produced. In Europe and the USA, the grapes must be grown without pesticides, artificial fertilizers, herbicides or fungicides. The UK is a little more relaxed, with just the grapes having to be organic in order to get a certification. Organic certification can also be difficult to obtain if the farm is in close proximity to a non organic farm, due to potential chemical residue washing over into the organic land.  If we purchase organic, we could be taking a steps to save our environment from chemicals environmental destructive effect.
Biodynamic takes the organic notion and shoots it into a cosmos way beyond many people's comprehension.  Austrian Spiritual scientist, writer, educational philosopher, and free thinker Rudolf Steiner (1861-1925), was hired by the Austrian Farming Industry to write lectures on increasing soil fertility, without using chemicals. In short, this "thinker" covered many subjects in his slightly lopsided brain.  Some of his theories sound bonkers, like burying items such as quartz, cow manure, and oak bark in items like cow horns, cow intestines or the skull of a farm animal. Followers believe that these methods, along with plants, bugs and the position of the planets, help stabilize the soil, enabling it to be all natural and rich in nutrients resulting in a stronger crop.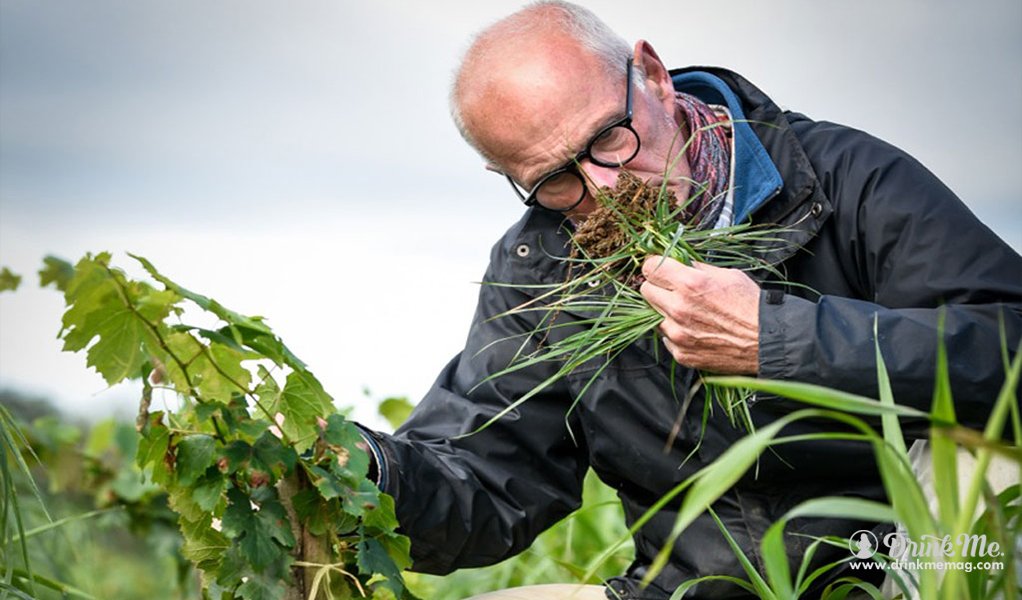 The cynics and in some cases, utter disbelievers, think that Steiner was a raving lunatic.  So what if he never studied agriculture or he spent his spare time talking with the dead. Steiner went beyond the boundaries of science with his limitless imagination and ideas. Some of the best ideas can form a new reality when it comes to a great imagination.  A prime example is NASA teaming up with sci-fi writers to produce books that have the lines of fact and fiction blurred. Let's cut the cow manure and get down to the facts. Like many religions there is no proof that biodynamics actually works, yet there are some ideas used in this conviction which could impress. For example, planting nettles, which are rich in sulfur, next to vines, will help reduce the bothersome problem of mildew, frequent in Bordeaux.  Instead of criticizing this ethos, one should look at this theory as a sophisticated composting, and we all know how well that works.
Biodynamic and organic are gaining momentum in the Bordeaux region of France with generation X being more open to these methods. These farmers believe that longevity and maturity of the soil and vines will produce richer and more interesting wine. They also save money eliminating the purchase of chemicals, yet spend more on manual labor due to the vines and soil needing extra hands-on attention.
As consumers, no matter which type of wine you buy, remember these important rules.  You get what you pay for, try and shop from small vineyards (between 4-10 hectares).   Remember that not all vineyards are certified organic or biodynamic, but they use many of the methods, so please do your research.  It could mean the difference of buying Fendi as apposed to Fruit of the Loom.
Chateau Auney L'Hermitage (Blanc)

Year:  2015
Grape Variety: 65% Sémillon, 20% Muscadelle, 15% Sauvignon
Classification: Organic
Purchase online: www.astorwines.com
Price: $28.96
Christian and Sylvie Auney have been involved in wine production for twenty years.  Situated in Gironde, Bordeaux, France, they produce some of the most expensive wines in the area.  They produce both red and white wines, with the bulk of their creation being Graves Blanc and Graves red.   Their land dates back to the 19th century, with land mass being a mere 8 hectares.  Their vines are meticulously attended to, making their wines artisan and unique.  Historically small plots of their land were individually owned by different farms, many of which were abandoned for years and have never had pesticides contaminate their soil.  Christian and Sylvie have used this divide as an advantage, separating their parcels into different soil (predominately clay and gravel) and grape types.  The results are each parcel having a distinguished feature with the Auney L'Hermitage (Blanc) having a production of 9,500 bottles a year, making it a very exceptional and special wine.
An additional old fashioned method they use is the 'Lees', which helps cultivate the yeast, enabling the wine to be stored for nine months before drawing.   It also permits the wine to be free from added sulfates, as the wine is protected by the Lees.  Their grapes are hand picked, which make them the only wine maker in the area to still use this method.  Grapes mature at different times, allowing grape development and grape percentages to align perfectly. The multilayered soil also adds depth and an element richness to this wine.
The label design is simple, with a Greek methodical feel.  The color of this wine is a dormant Bermuda grass green, with hints of apple yellow.  The nose is of Summer meadows, earthy with hints of flowers.  The taste is full bodied with a variant of layers.  Lemon and grapefruit do a tango on a bed of hay, whilst flowers are kissed in a waxy honey.  The taste is both different and pleasing without being overbearing.  The aftertaste of tropical fruit leaves you wanting your next sip, to distinguish the exciting layers this wine has to offer.
Clos Puy Arnaud

Year: 2011
Grape Variety: 70% Merlot, 25% Cabernet Franc, 5% Cabernet Sauvignon
Classification: Biodynamic
Purchase online: www.astorwines.com
Price: $39.96
Puy Arnaud, Cotes de Castillon dates back to 1874, appearing in several wine reference books including the famous "Bordeaux et Ses Vins".  Situated in the Cotes de Casillion region of Bordeaux its vineyards had been run down for a number of years until Thierry Valette purchased and rejuvenated the land.  Valette's passion for wine, agriculture and sustainability are very clear when you read his website, which is full of inspirational quotes.
Valette comes from a long line of family wine makers, yet he turned his back on the profession for a number of years and made a career as a jazz musician.  Wine runs deep in his veins so he was drawn back to the vineyards.  He wanted to do things a little differently, something that suited his creative energy and beliefs, leading to biodynamic farming.  Valette's 12 acres have been biodynamic since 2004, but it wasn't until 2007 that he was awarded a Biodyvin certification from the Biodyvin Wine Union.
Man working in harmony with insects, land, and sun, harmoniously tend and cultivate the land.  Although Valette respects organic, he chose the biodynamic route to have a more hands-on approach:  an exact agriculture.  Currently the vineyard has 70% Merlot, 25% Cabernet Franc and 5% Cabernet Sauvignon, with the vision of extending the Cabernet Franc to 40 % in the next few years.  The vines at Puy Arnaud are, on average, 30 years old, with some as old as age 60.
Clos Puy Arnaud 2011, is a prime example of the exceptional wines this vineyard produces.  The vines have great sunshine exposure and the soil is predominately limestone.  The grapes are picked at fullness but not overly ripe, then stored in airtight containers letting the color and aroma blend, before the fermentation process begins.  Barrique (oak) barrels are used for storage, with less than 40% being new oak.  The wine is stored for at least one year, until the next summer rolls around, to ensure it's naturally heated.
Valette, believes many wine makers spend too much time and effort on fancy labeling, so Clos Puy Arnaud is simplistic with a soft yellow background, featuring a small oak tree at the top.  It is suggested that the wine be decanted for at least 1 hr. before drinking, enabling the aroma to reach full perfume and any sediment to settle.  On first pour you are greeted with a rich, decadent winter red color.  The nose is full of ripe plum and dips of cherry.  On first taste there is a layer of wild fruit, strawberry and blackcurrant.  One can almost taste the hedgerows and mineral earthiness of this juicy red.  It's like eating a fruit crumble (minus the custard), whilst sitting amongst nature inhaling its energy.  The aftertaste is slightly acidic, but if it is accompanied by dark meats or heavy fish (e.g. tuna) the acidity becomes a fullness that only biodynamic wine can offer. With well balanced tannins, this is not only a great wine to drink, but also one to store.  In short, don't just buy one bottle, buy several.