Skip the "I'm-too-stuffed" feeling this year by pairing your turkey and mashed potatoes with lighter, crisper and more aromatic craft beer from Japan.
This year, Japanese Craft Beer invites you to pair your favorite carb-heavy holiday dishes with a lighter, craftier and more balanced type of beer that won't overpower your food. Indeed, Japanese craft brews' well-balanced, low-malt styles won't fill you up and will have your meal boasting unique, local ingredients such as yuzu and matcha that will add a flavorful twist to this year's feast and earn you smiles around the table.
With so many varying recipes and flavors on the holiday menu, there is a Japanese craft beer for all your favorite foods. Below are some of our most recommended pairings: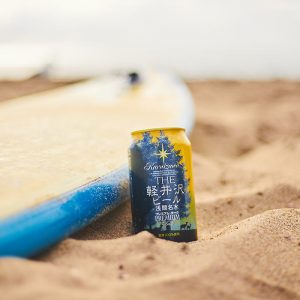 A pilsner to get things started: As you're getting settled, start on the appetizers alongside Karuizawa Brewery's Premium Clear, the light body and taste of this German-style pilsner is the perfect way to settle into the long meal ahead without filling up.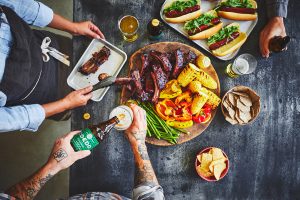 A session IPA to pair with your classics: When your plate is piled high you'll want something light, refreshing and effervescent to carry you through to the next serving. Coedo's Marihana Session IPA is perfect for just this. Imbued with a light hop flavor that current craft drinkers crave. Clocking in at a light 4.5%, it's the perfect pairing for a full meal.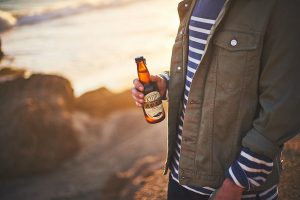 Wheat beers to wake up your senses: As you head back for seconds— and you should—it's time to awaken the palate. WAKU WAKU  Brewery's Weizen imparts the clove and fruity esters you expect from a wheat beer, but with a Japanese twist. It's brewed using the newly developed Yuki-Chikara local wheat from Komatsu, creating a unique flavor within a German classic. To further awaken your taste buds, sample a Kizakura Brewery's Kyoto White Yuzu, a Belgian white that packs a flavorful punch thanks to notes of wheat and citrus from Japan's yuzus. Full of bubbles, this zesty beer has a medium-light body to keep you going on your food journey.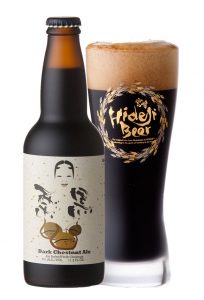 A dark chestnut ale for a perfectly sweet pairing: And what's a holiday dinner without dessert? As the gingerbread is served, still steaming and warm, it's hard to imagine a better pairing than Kuri-Kuro dark chestnut ale from Miyazaki Hideji Beer Co., Ltd. This roasted, full-bodied stout brewed with locally grown chestnuts pairs perfectly with a slice (or two) of everyone's favorite dessert.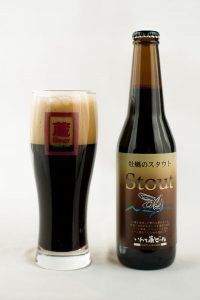 An oyster stout for the cheese lover: If you've still got room or sweet dessert isn't for you, it's time for cheese and oyster stout from Sekinoichi Sake and Beer Brewery. This beer is perfect company for richer flavors stilton and blue cheese – the perfect way to end a meal.
Quality and innovation have made Japan a fresh voice within the global craft beer conversation. The industry now offers a wide product portfolio including seasonal pale ales, stouts and IPAs, among others, keeping up with the demands by both casual craft drinkers and budding cicerones alike.
This holiday season the industry association of 23 craft beer producers invites Americans to "Drink in a New Language" and introduce a new take on old traditions.
To follow Japanese Craft Beer news and activities, follow @JapaneseCraftBeerENG on Facebook and @Japanese_CraftBeer on Instagram.
---
Participating Brands:
 Abashiri Beer
AJB Co.
Akari Brewing
Baeren Brewery Co., Ltd.
Baird Brewing Company
COEDO Brewery Kyodoshoji Corp., Ltd.
Far Yeast Brewing Company
Kankiku Meijo
Karuizawa Brewery Ltd.
Kiuchi Brewery
Kizakura Co., Ltd.
Mitsubishi Shokuhin Co., Ltd.
Miyazaki Hideji Beer Co., Ltd.
Niken Chaya Mochi Kadoya Honten
Rise & Win Brewing Co.
Sekinoichi Sake & Beer Brewery
Taikyokusha Co., Ltd.
Tenchokaku Group
Voyager Brewing Co.
WAKU WAKU Tezukuri Farm Kawakita Co., Ltd.
Yamaguchi Hagi Beer Co., Ltd.
Yamaguchi Ji-Beer
YOHO Brewing