Do you have that friend who says "I don't drink rosé?" Well, now you can tell them, "You're just about the only one who doesn't!"
Rosé has exploded onto the American market over the past couple of years, peaking in the summer months. Tell your unworldly friend rosé is created when the winemaker removes the skins of red grapes early during juicing, about two to three days in. At that point the skins and juice will have soaked together to form a beautiful pink color.
Provence, France, is the wine region best known for producing reliable, consistent, high quality rosés, but other regions of the world, including California are closing in competitively.
According to the Silicon Valley Bank State of the Industry Wine Report, bottled wine imports continue to hit record levels, driven by French rosé and sparkling wine. Meanwhile consumers, that's you, are also drinking American rosés, meaning this wine varietal is becoming more popular in the face of all its competition, and it isn't slowing down.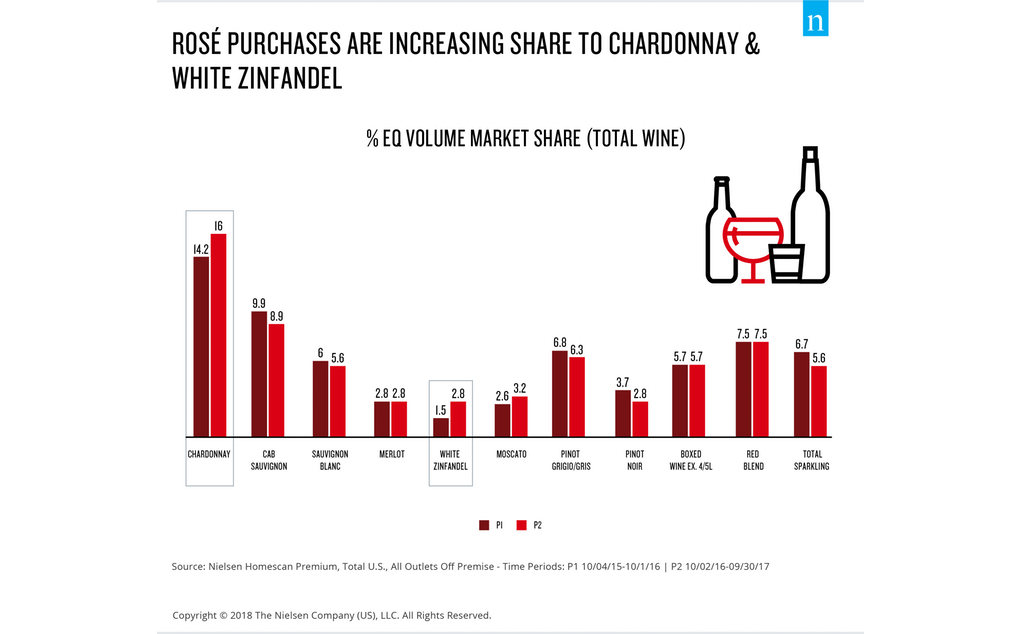 Nielsen concurs: "In the last several years, rosé wine has exploded in popularity among wine drinkers. While consumers purchase this varietal throughout the year, sales in U.S. off-premise channels highly skew to summer months and peaked during the week of Independence Day in 2017.
Interestingly, rosé buyers are expanding total wine sales, as consumers are adding rosé to their carts as an addition to other wine varieties they also purchase. For example, rosé shoppers are increasingly adding more white wines, such as chardonnay and white zinfandel, to their baskets compared to a year ago. This indicates that rosé is a popular middle ground for consumers who prefer sweet or dry white wines."
We've carved out the top five rosés you must try this summer. Be a friend and share the knowledge with your drinking compadres.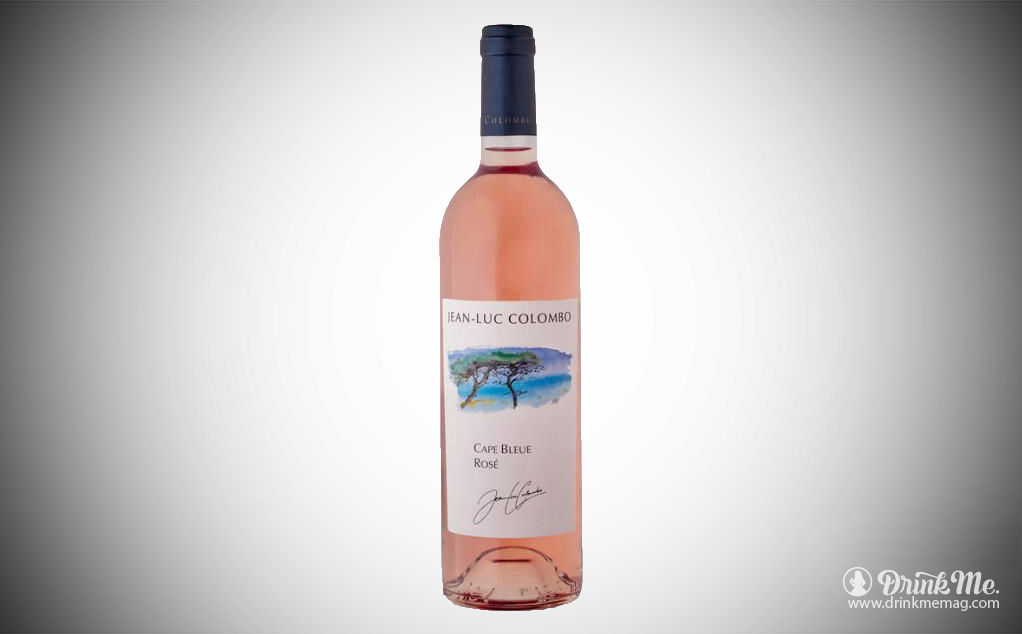 2017 Jean-Luc Colombo Cape Bleue Rosé ($11.99)
Jean Luc Colombo initially studied pharmacology before entering the wine industry. He opened a part-time wine consulting firm with his wife, Anne, in 1984 but quickly became a producer when the couple purchased an 8-hectare plot of vineyard land in Northern Rhône's Cornas region in 1987. By 1994, they were producing wine under their own label.
After happening-upon an abandoned vineyard of old vines in a state park near his hometown of Marseilles, Colombo began producing Provence wine under his Côte Bleue wine label. Colombo is an outspoken advocate of organic viticultural practices as well as green harvesting. Domaine Jean-Luc Colombo produces a number of wines from AOC regions across the northern and southern Rhône including a Hermitage, Cornas, Châteauneuf-du-Pape, Condrieu, Crozes-Hermitage, Saint-Joseph, Saint-Péray, Tavel and Côtes du Rhône. Additionally they produce several labels of vin de pays and negociant wines from the Rhône and Languedoc-Roussillon and a separate Provence wine label, Côte Bleue.
We place Jean-Luc Colombo Cape Beleue Rosé as our No.1 must-try rosé this summer because this wine is worth far more than its humble price point. Order this if you like incredible value.
        Jean-Luc Colombo Cape Bleue Rosé

        Varietal Breakdown: 67% Syrah, 33% Mourvèdre

        Region: Provence, France

        Winemakers: Jean-Luc Colombo & Laure Colombo

        Profile: A stylish and finessed Rosé with notes of peach, rose petal, watermelon, berries, and tropical fruit lead to a soft, round palate.
2017 Benovia Rosé of Pinot Noir ($32)
Benovia Winery is a special, small production, family-owned winery in the heart of the Russian River Valley that specializes in sustainably farmed, single-vineyard Pinot Noir and Chardonnay. Founded by husband and wife team Mary Dewane and Joe Anderson, Benovia was named after Mary and Joe's fathers, Ben Dewane and Novian Anderson.
This is the 12th release of the Rosé of Pinot Noir in 100% Martini Clone Pinot Noir sourced exclusively from Benovia Winery's Martaella Estate Vineyard. Benovia whole-cluster presses Pinot Noir grapes to produce an elegant and vibrant Rose. The juice is fermented in older French oak barrels, providing some additional texture and richness.
This wine is a perfect accompaniment to a light summer lunch, a leisurely picnic, or a laid-back summer evening. This Rosé has alpine strawberry and late-summer watermelon aromas, echoing flavors, all supported by bright acidity, and a tart cranberry finish.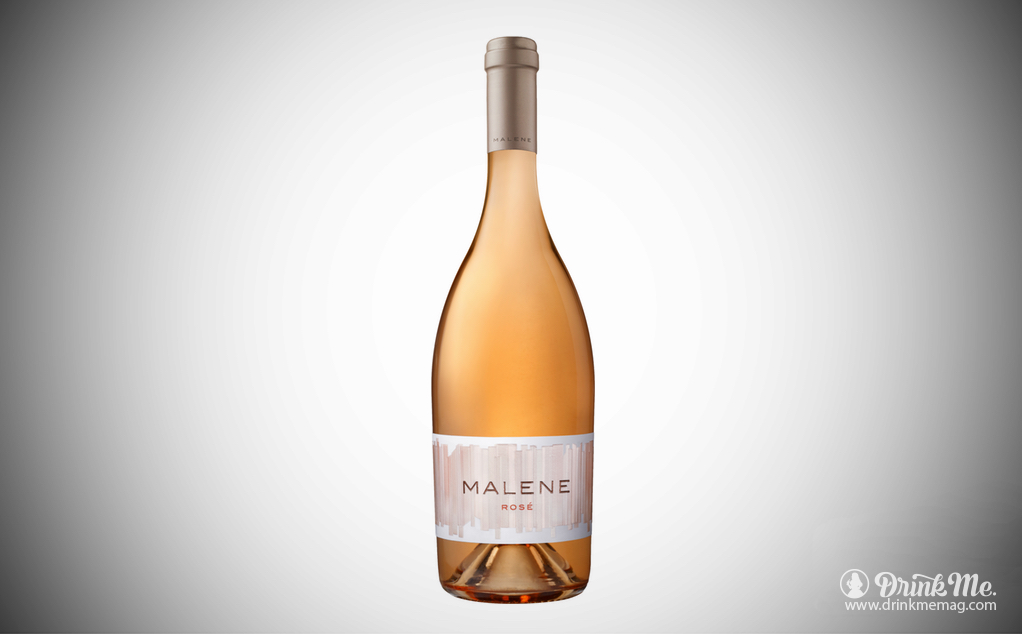 2017 Malene Rosé ($22)
Similar in structure to the 2016 vintage, the 2017 Malene Rosé is a crisp, dry Grenache-based Provençal-style blend, making it a perfect pairing for spring and summer dishes. Malene is low in alcohol and ideal as a refreshing aperitif on warmer days, and pairs easily with cuisine ranging from fresh oysters to pasta puttanesca.
Malene is made with carefully selected fruit from sites in California's Central Coast. The climate is similar to southern France with sunny, warm days followed by evenings that are cooled by the Pacific Ocean, allowing the vines to produce fruit that is aromatic, yet structured enough to create a balanced, elegant Rosé.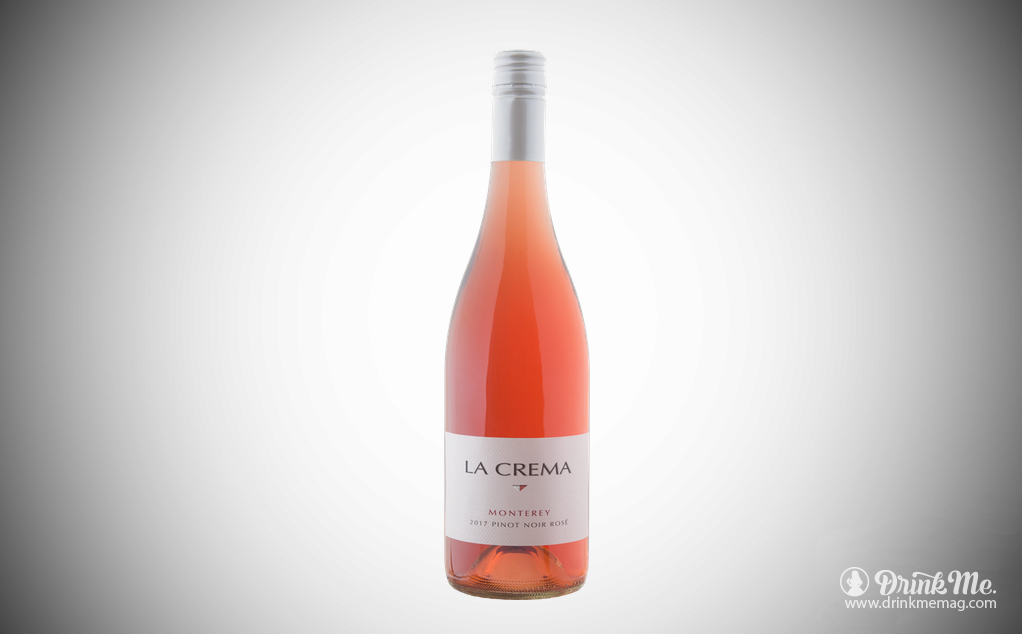 2017 La Crema Monterey Pinot Noir Rosé ($25)
La Crema was founded in 1979 as La Crema Viñera, meaning "Best of the Vine." For more than 35 years, the winery has focused exclusively on cool-climate coastal appellations, where ocean winds and fog allow grapes to ripen slowly on the vine.
The 2017 La Crema Monterey Pinot Noir Rosé is a fresh, crisp, and easy-to-drink wine. It features mandarin citrus characteristics and flinty, mineral notes. The grapes were fermented in 100 percent stainless steel at cool temperatures, resulting in a smooth, exotic wine that is the quintessential accompaniment for bright spring dishes. 100% Pinot Noir.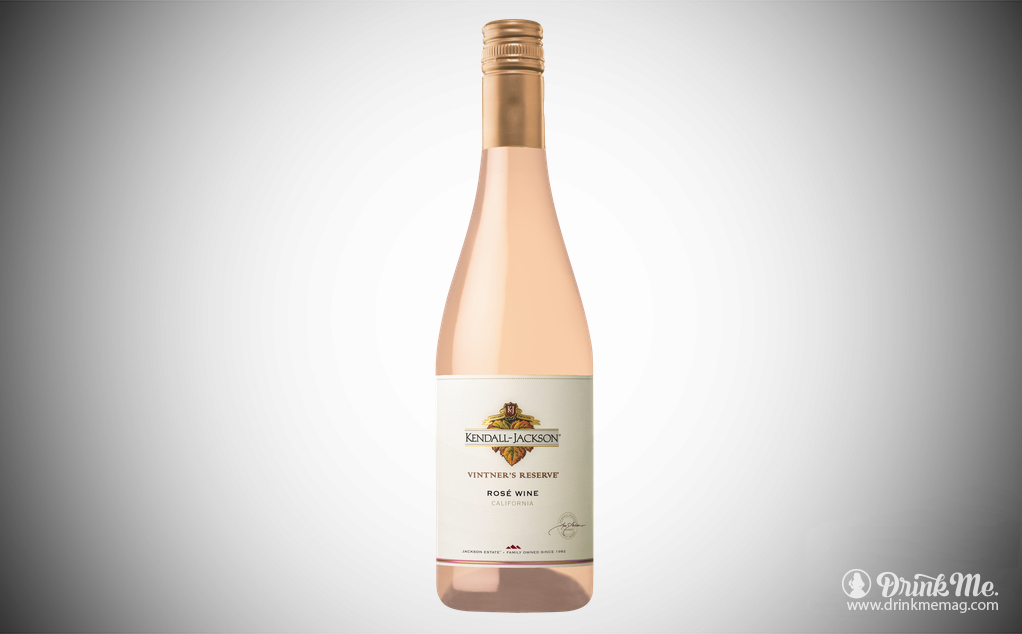 2017 Kendall-Jackson Vintner's Reserve Rosé (SRP: $17)
Kendall-Jackson is one of America's most beloved family-owned and operated wineries. Founded by entrepreneur and visionary Jess Jackson in 1982, and now led by his wife Barbara Banke and their children, Kendall-Jackson is based in Sonoma County and offers a range of acclaimed wines grown on the family's estate vineyards along the coastal ridges of California.
Coming primarily from Monterey and Mendocino's cool coastal vineyards, the 2017 Kendall-Jackson Vintner's Reserve Rosé is a vibrant translucent pink coral. It features bright citrus, wild strawberries, watermelon rind, and white floral elements. Stainless steel fermentation retains the bright fruit character, freshness and purity, and makes it perfect for sipping on its own or paired with spring meals. Composition: 75% Pinot Noir; 23% Syrah; 2% Grenache