Master Blender at The Sexton Single Malt Whiskey, Alex Thomas explains to Drink Me Editor-in-Chief, Natasha Swords why this whiskey is what consumers have been waiting for.

Launched in just November of last year, The Sexton is a modern malt that captures the heritage and provenance of the past and the optimism and the creativity of the future.
Drink Me: Before we get to The Sexton, tell us how you got into the whiskey-making business.
Alex: Born in Ballymoney on the north coast of Ireland, I was drawn at an early age to the traditionally masculine world of Irish Whiskey making. Early on in my career I traveled to Spain where I began to love the sweet Sherry taste of wine. I later began to experiment with different taste profiles leading to the development of The Sexton Single Malt, consciously aged for four years in Olorosso Sherry casks.
Drink Me: What were you aiming for in taste profile when you created The Sexton?
Alex: I wanted consumers to taste the a perfect balance between sweet Sherry flavors and toasted European oak.  As the whiskey is poured, sippers will discover the rich, deep color and flavor of The Sexton, which as a mellow honey malt flavor followed by the complexity of spices, nuts and sweet oils.
Drink Me: Who is the target consumer, for example, what other brands would they likely drink?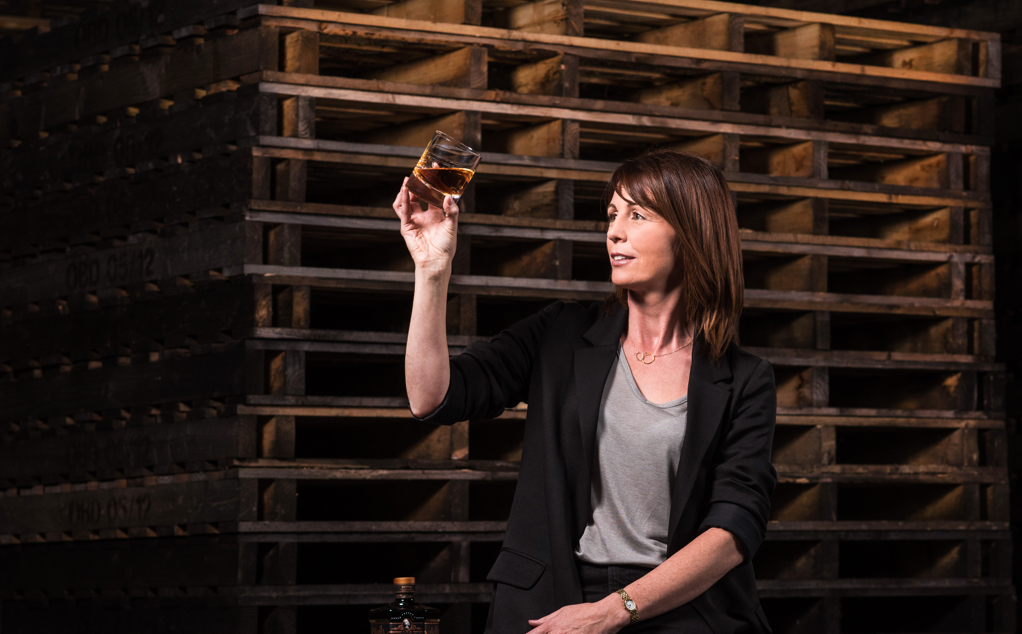 Alex: The target consumer for The Sexton is someone who appreciates a traditional single malt but also has an appetite for something new and innovative. This person wants an approachable whiskey that both works well neat/on the rocks and in a cocktail. 
Drink Me: The Irish spirits market continues to grow, however, the craft whiskey segment is already overcrowded. How can we justify, another addition?
Alex: Given the growing popularity of Irish Whiskey, it's evident that discerning consumers are interested in exploring new taste profiles. The Sexton to be the number one selling single malt in the US, proving there's still room for newcomers to thrive.
Drink Me: Why has there been such a tremendous reception for The Sexton in the US? Its popularity is phenomenal for such a new brand. Can you explain this?
Alex: The success of The Sexton can be attributed to many factors but perhaps most importantly, The Sexton is an everyday sipping whiskey, appropriate for nearly every occasion.