White Peach Margarita at Cabo Wabo Cantina, Las Vegas, Nevada
Cabo Wabo Cantina in Las Vegas is offering a white peach margarita, made with Cazadores Blanco, Monin White Peach Syrup, peach nectar, fresh lime juice and sweet & sour mix.
Ingredients:
Combine in a cocktail shaker w/ no ice
1.25 oz Cazadores Blanco
0.75 oz Monin White Peach Syrup
1.5 oz Peach Nectar
1 oz Fresh lime juice
1.5oz sweet & sour mix
Method: Pour over ice in margarita glass w/ remaining amount over ice in souvenir shaker.
Mango Ricky at Therapy, Downtown Las Vegas, Nevada
Therapy restaurant, located in the heart of Downtown Las Vegas, is te-killin the game this year for Tequila Day with the Mango Ricky cocktail! Made with reposado tequila, mango puree, fresh lime and organic agave, downtown celebrators can enjoy this fruity and fresh libation for $12.
Ingredients:
1.5 oz Gran Agave Tequila
1 oz Mango puree
0.75 oz Lime juice
0.75 oz Simple syrup
Method: Combine all ingredients in a mixing glass or tin, add ice, shake, strain and garnish with a lime wedge.
Paloma en Fuego at El Chingon, San Diego, California
El Chingon, a 'Bad Ass' Mexican restaurant located in San Diego's bustling Gaslamp Quarter, is designed to capture the spirit of Mexican revolutionary, Pancho Villa, and his pistoleros. It boasts an expansive beverage menu with a specialty in agave-based cocktails, and of course, margaritas. Each margarita comes with the choice of tequila, mezcal, sotol or raicilla.
Ingredients:
1.5 oz. tequila
0.5 oz. Ancho Reyes Verde
0.75 oz. Agave
1 oz. Giffard grapefruit liqueur
0.5 oz Lime
Tajin rim
Top with Soda
Method: Add all ingredients to a shaker, quick shake. Strain into ice filled, Tajin rimmed, pint glass. Top with soda. Garnish with lime wedge.
Daisy Pusher at Fort Willow, Chicago, Illinois
DMK Restaurants' Chicago treehouse-themed lounge, Fort Willow, will celebrate National Tequila Day with a smokin' hot cocktail— literally! Holiday celebrators can commence the holiday with the restaurant's 'Daisy Pusher,' made with a spicy blend of jalapeno tequila and guava, mixed with a smoky flavor of mezcal, priced at $13.
Ingredients:

1 oz jalapeno exotico blanco tequila
1 oz banhez mezcal
1.25 oz guava juice
0.75 oz lime juice
Method: Shake all ingredients, strain into a rocks glass, garnish with lime wedge.
Spicy Cucumber Margarita at Hard Rock Hotel & Casino, Las Vegas, Nevada
MB Steak, brothers David Morton and Michael Morton's steakhouse at Hard Rock Hotel & Casino in Las Vegas, will celebrate National Tequila Day with a boozy tequila cocktail on Tuesday, July 24. MB Steak's Spicy Cucumber Margarita is made with habanero and jalapeno infused Milagro Silver Tequila, mixed with a fresh blend of cucumber, lime and mint, priced at $15.
Ingredients:
1.5oz Milagro Silver Tequila infused with habaneros and jalapeños
3.5oz Fresh Sour mix
0.5oz Agave Néctar
3 slices cucumber
3 leaves of Mint
Method: Muddle the cucumber and mint with tequila, add ice, sour mix and agave, shake well and serve in a tall glass with a tajin rim.
Bibiana at Top of the World Restaurant, Las Vegas, Nevada
Located more than 800 feet above the Las Vegas Strip in the Stratosphere Casino, Hotel & Tower, the award-winning Top of the World Restaurant offers an unparalleled drinking and dining experience. The only revolving restaurant in Las Vegas, guests enjoy breathtaking views as the restaurant revolves 360 degrees every 80 minutes. In celebration of National Tequila Day, the bar is drinking many Bibiana cocktails, made with Don Julio Anejo, Pama pomegranate liqueur, lime juice, agave and Hellfire bitters.
Ingredients:
1.5 oz. Don Julio Anejo tequila
1 oz. Pama pomegranate liqueur
0.5 oz. lime juice
0.5 oz. agave nectar
3 dashes of Hellfire bitters
Method: In a mixing glass combine all ingredients. Shake and strain over fresh ice. Garnish with a lime wheel.
Naughty Maggie at Pancho's Mexican Restaurant, Las Vegas, Nevada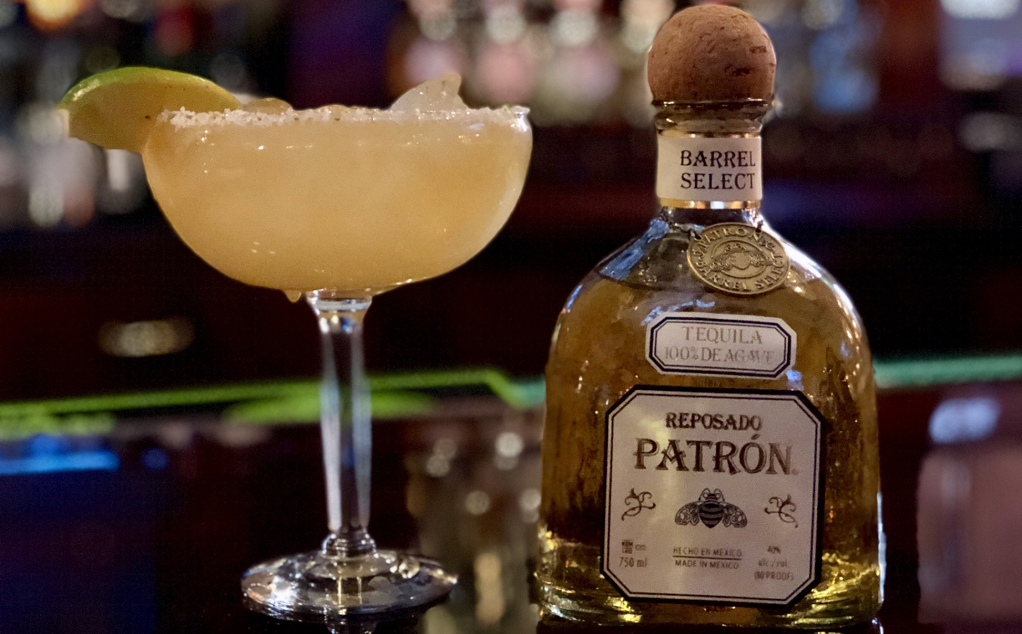 Pancho's Mexican Restaurant in Las Vegas is saying "Salud!" to National Tequila Day with $6.95 shots of Patron Barrel Select Reposado—Pancho's custom eight-month aged, single barrel tequila made of French limousin oak. The cantina, prepared for the holiday with over 35 brands of tequila, will off its signature Cadillac "Naughty Maggie" margarita, made with Jose Cuervo Especial Gold Tequila mixed with fresh lime juice, sweet and sour and triple sec, hand-shaken and topped with Grand Marnier.

Ingredients:
3 parts house lemon lime mix
2 parts Patron Barrel Select Reposado tequila
1 part gaetano triple sec