Let's just say it plainly. Cocktail mixers are an assorted bag of "That was amazing!" to "Did someone spill a sack of sugar in my drink?"  You don't know what you're going to get if you haven't done the recon. That's why Stirrings created a portfolio of award-winning cocktail mixers using only real cane sugar, fresh juice and real fruit, so you can feel good about what you're drinking. Starting at only $6.99 per bottle, Stirrings offers easy-to-use mixers that taste like freshly made blends. 
The Drink Me team has personally tested the different cocktail mixers and can confirm the quality is outstanding. You can feel confident serving Stirrings to guests at your home, or even behind a bar. It really does taste like you spent the afternoon creating homemade mixers. 
The portfolio spans Blood Orange Martini Mix, Margarita Mix, Lemon Drop Martini Mix, Cosmopolitan Mix, Apple Martini Mix, Peach Bellini Mix, Pomegranate Martini Mix, Mojito Mix, Watermelon Martini Mix, 5 Calorie Cosmopolitan Mix, 5 Calorie Margarita Mix and Blood Mary Mix. 
We talked to Samantha Arredondo, Marketing Manager at Stirrings about why this brand is head and shoulders above the rest in its category, and how its more relevant to cocktail savvy consumers today than ever before.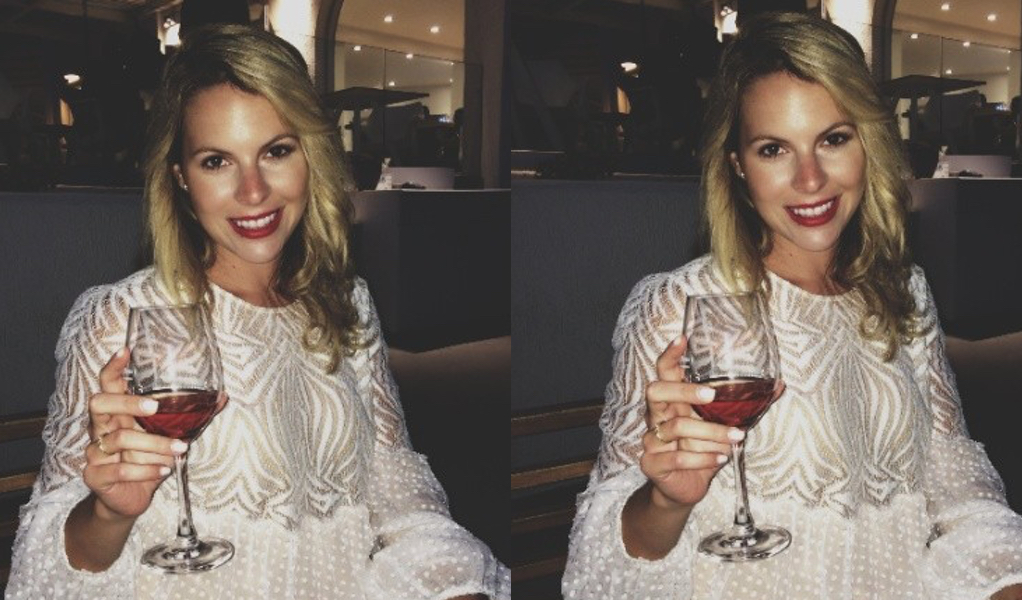 Drink Me: Tell us a little about Stirrings. 
Samantha: Stirrings has been around since 1997, and over the past 20 years we've been the leader of the Mixer category. We've always used better ingredients like real fruit juice, pure cane sugar and no artificial preservatives in our mixers.  At Stirrings we truly believe that better ingredients craft better cocktails! 
Drink Me: At first impression, what will the Drink Me readers notice when they buy a bottle of Stirrings? 
Samantha: The first thing a consumer might notice is the iconic bottle shape, the glass apothecary bottle. We were the first in the category to use this type of bottle. The next thing a consumer will notice is, they will need to shake the bottle. Natural ingredients, like juice pulp, collect at the bottom. The consumer will also notice the simplicity behind making a Stirrings cocktail. 
Drink Me: Stirrings is so simple to use, it's hard to see any downside. 
Samantha: That's right. Things can get complicated quickly when you aren't exactly sure what you're doing when creating cocktails from scratch. We offer a variety of products, for the novice bartenders/home entertainers to the most skilled mixologist. Our products are simple to use and help you maintain consistency when you are making cocktails for a crowd! 
Drink Me: How did this brand get started? What was the trigger that created the first one?  
Samantha: With the growing popularity of cocktails, the founders of Stirrings knew there needed to be a better way to create easy cocktails at home without giving up on quality. 
Drink Me: Our readers are gravitating towards higher end brands, like Stirrings. Has that been part of your success? 
Samantha: We like to say we pioneered the "craft cocktail mixer" movement…but that's just our opinion! Twenty years ago, you didn't see as many brands in the cocktail mixer category like you see today. 
Drink Me: Where can we buy Stirrings? 
Samantha: Stirrings products are available at many stores including Publix, Fairway Markets, Safeway, Walmart, Total Wines & More, BevMo or you can find Stirrings online at  stirrings.com,  Walmart.com, Amazon or  Jet.com.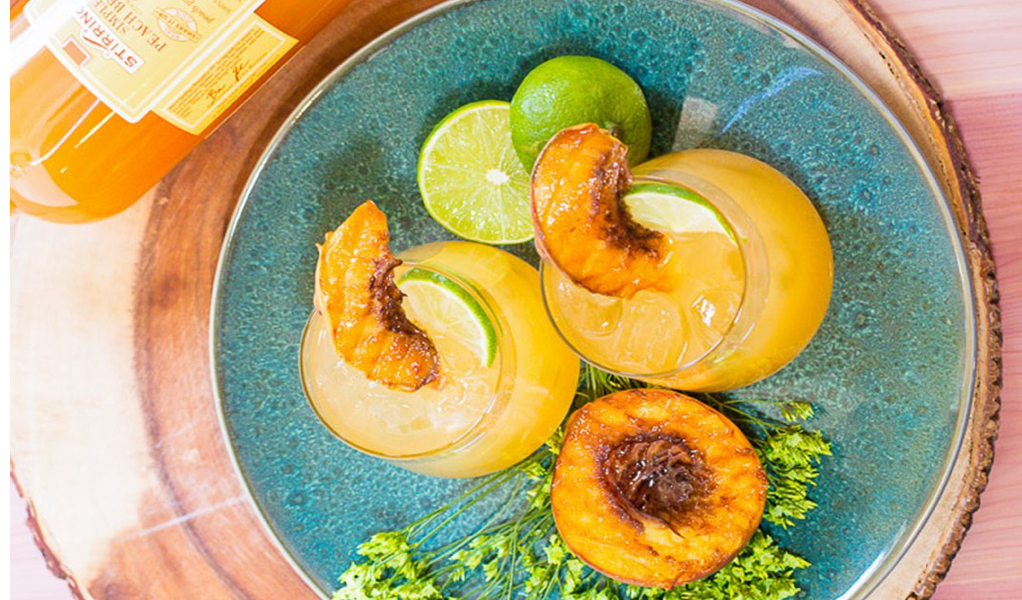 Smoky Peach Margarita 
Ingredients: 
2 oz Stirrings Simple Peach Bellini Cocktail Mix

 

oz Reposado Tequila

 

0.5 oz Ancho-Chile Liqueur

 
1 splash of Stirrings Blood Orange Bitters

 

1 oz Fresh Lime Juice

 

Ice

 

Grilled Peaches for Garnish

 
Method: 
In a cocktail shaker filled with ice, combine cocktail mixer, tequila, liqueur, lime juice and bitters. Shake well!

 

Strain into the prepared glass filled with ice. Garnish with grilled peach slices. 

 

Enjoy!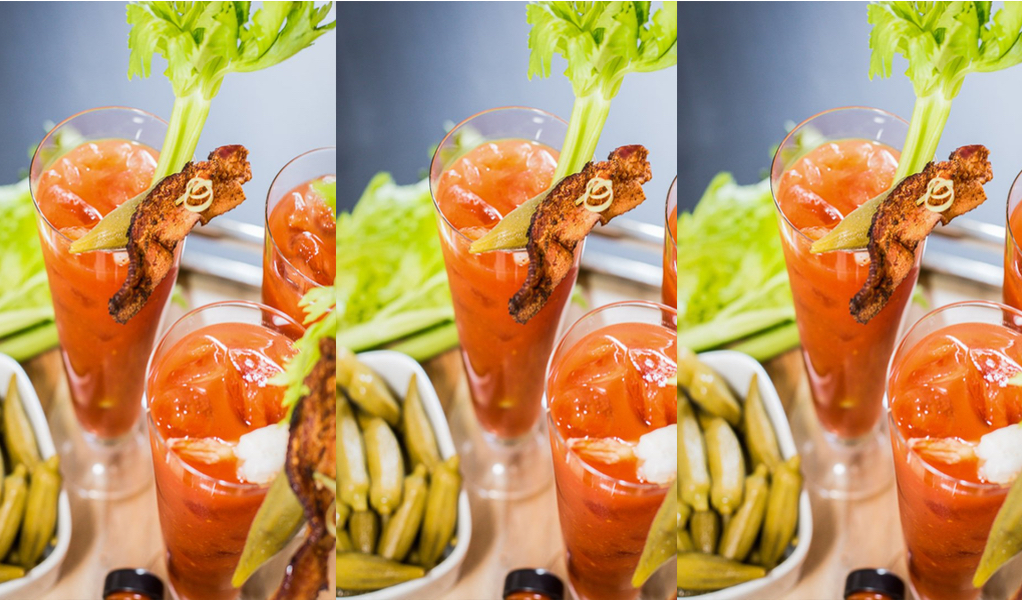 Southern Bloody Mary 
Created by Mandy Landefeld, Stirring's go-to expert influencer on easy entertaining. Being from Georgia, she knows just how to add that southern twist to any classic cocktail! Visit her blog to learn more. 
Ingredients: 
1.5 oz Vodka

 

3-4 oz Stirrings Bloody Mary Mix

 

Garnish: Celery, Pickled Okra, Maple Glazed Bacon and Cocktail Shrimp

 
Method: 
First add ice to a high ball glass, then pour in your vodka followed by the Stirrings Bloody Mary mix.

 

Give it a nice stir until blended. 

 

What gives this Bloody Mary the southern twist is it's garnishes. 

 

The best way is to skewer your garnishes so they don't fall into the cocktail! Maple Glazed Bacon really pairs nicely with the Bloody Mary's grated horseradish!