Three Olives Rosé Vodka is a must-try flavored vodka that combines the fruity taste of rosé wine with signature smooth, crafted vodka. To celebrate the great taste and mixability of Three Olives Rosé Vodka, the brand has teamed up with Betches Media, the satirical socially-driven authority behind the "rosé all day" lifestyle to collaborate on custom social content, limited-edition merchandise and events rolling out all summer long.  
Just as Three Olives Vodka celebrates those who seek out unique and fun moments of self-expression, Betches' multimedia platform empowers millions of millennials to keep it real and embrace life's challenges with a sense of humor. Throughout the summer, Three Olives and Betches Media will collaborate on custom social content, including a rosé vs. vodka rap battle music video, limited edition merchandise for sale at Shop Betches and a special appearance at AEG's Day Club party in Palm Springs during the country's hottest music festival.  
"If vodka, rosé and summer had a baby, their love child would be called Vosé," said Jordana Abraham, Co-Founder and Chief Content Officer of Betches Media. "Summer is a type of feeling, not a season, and that feeling begins when you pop your favorite bottle of rosé vodka. We are always looking for a great way to upgrade our fun, and we'll be saying 'yes way Vosé' this summer to our very own cocktail creation, Three Olives Rosé Vodka with a splash of prosecco."
Three Olives Rosé Vodka is delicious sipped over ice or with a splash of club soda, and at 30% ABV is extremely mixable in a variety of day-party and cocktail party drinks, from frosé to sangria and spritzers. In addition to content and events with Betches Media, the brand will collaborate with the refreshingly honest actress and star of the upcoming rom com "I Feel Pretty", Busy Philipps, to showcase her rosé all day and night style and a unique take on cocktails made with Three Olives Rosé Vodka.
Now available nationwide, Three Olives Rosé Vodka is priced at $17.99 per 750mL bottle. Visit www.threeolives.com for recipe ideas that are anything but basic and visit Shopbetches.com to shop limited edition merchandise and celebrate rosé all day and all night.
Rosé all day and all night with these refreshing drinks made with Three Olives Rosé Vodka:
Frosé Vosé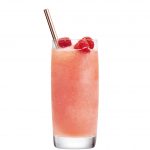 Ingredients:
1.5 parts Three Olives® Rosé Vodka

.75 part lemon juice

.75 part grapefruit juice

.75 part raspberry or simple syrup

.75 part dry vermouth

Ice
Red, White and Rosé
Ingredients:
1 part Three Olives® Rosé Vodka

Top with soda water

2 dash Peychaud's bitters
Spritz & Giggles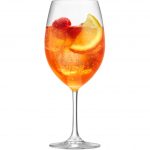 Ingredients:
1 part Three Olives® Rosé Vodka

1 part bitter orange liqueur

3 parts sparkling wine

1 part soda bar