Photo Credit: Checker Hall
Northeast Los Angeles' Highland Park neighborhood is chock full of retro spots for shopping, dining and entertainment. One such establishment is Checker Hall – a restaurant and lounge bar located within a refurbished Masonic Temple. Surrounding the central, angular bar are cozy booths for couples and small groups. As you dine, you become conscious of an increasing buzz as preparations are made for live music at the adjacent Lodge Room. Rustic Mediterranean cuisine, served as shared plates, is the name of the game here. Checker Hall provides a lively drink menu too, full of eclectic cocktails, craft brews and global wines.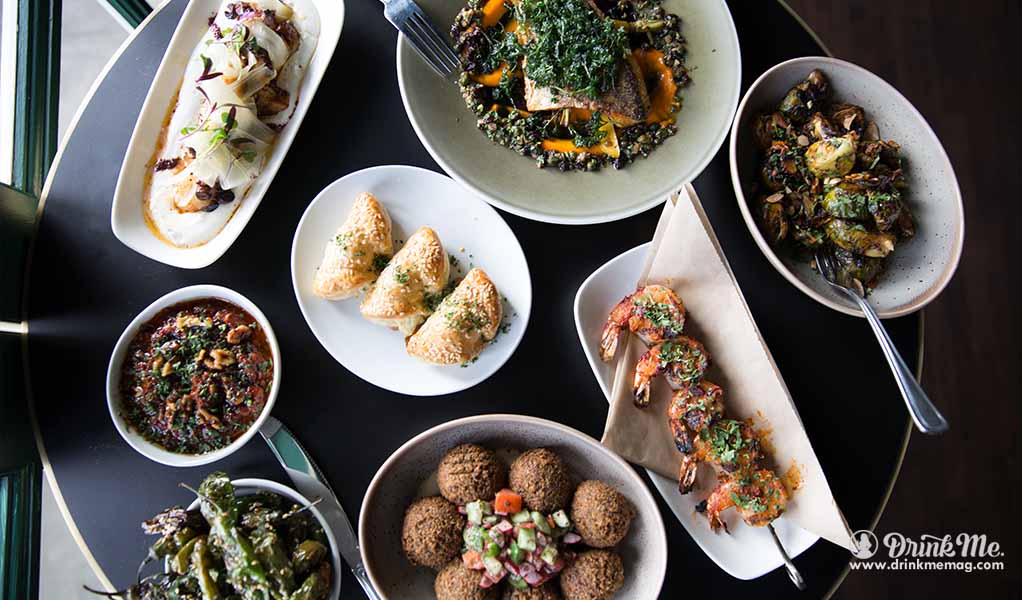 Photo Credit: Checker Hall
I recommend starting your dining experience with delicious Labneh (Kefir cheese, lemon juice and garlic – topped with feta, parsley and middle eastern herbs). Another favorite is the Borek (chives, garlic and cheese baked in puff pastry). While you sample from the Small Plates, I suggest you also try Shishito Peppers, served with garlic, lime juice, cilantro and toasted sesame seeds. The shared plate concept continues with the salads and grilled food. During my visit I enjoyed the refreshing and plentiful Mizuna Salad (mustard greens, tangerines, lentils, fennel, hazelnuts tossed with citrus vinaigrette), and Pork Belly (braised and grilled served on a peppadew sauce and glazed with pomegranate sauce). For dessert, I savored the Tahini Brownie served with vanilla ice cream and topped with tahini butterscotch and pomegranate chocolate sauce.
The impressive drink menu includes cleverly named cocktails, such as Carmen #SIX (tequila, pamplemousse, lime, yuzu, jalapeño and agave); Green Room Gimlet (Navy Strength Gin, lime, chlorophyll mint cordial and cucumber); and Johnny the Giant (roasted peanut infused whiskey, honey syrup, orange peel and bitters topped with peanut brittle).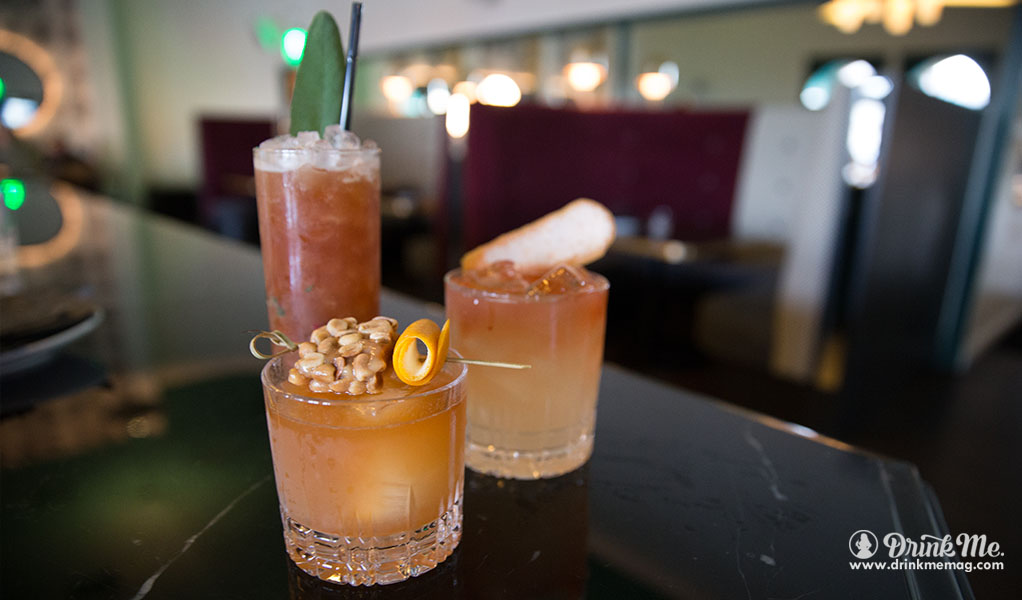 Photo Credit: Checker Hall