When Clique Hospitality's Andy Masi, was tapped by Red Rock Resorts to bring two unique concepts, APEX Social Club and Camden Cocktail Lounge, to Palms Casino Resort, he reached out to Mixologist Mastermind, Eric Hobbie to aid with the venues' opening in May 2018.
The addition of the new venues is a continuation of Palms' $485 million revitalization plan that will touch virtually every aspect of the property.
APEX Social Club, located in the space formerly known as Ghostbar, has long held the unofficial title as the best view in Las Vegas. APEX Social Club will capitalize on the unrivaled 180-degree view while reinterpreting the space and turning the 8,000-square-foot space into an open-air boutique nightclub.
"I'm not sure I would have taken on this role if it was with any other company than Clique Hospitality," says Eric. "Andy Masi is a legend and a trendsetter, not a follower and yes, I like to work with those people. I wanted to do something that offers an entirely new, previously-unseen experience to customers."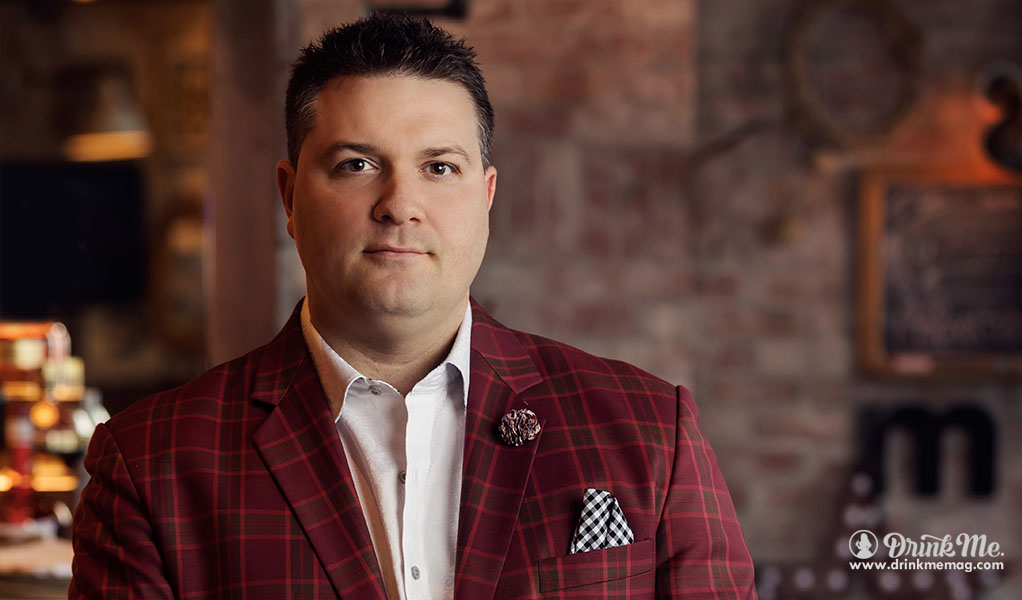 Throughout the years, Eric has worked for esteemed celebrity chefs such as Rick Moonen, Charlie Trotter, and Giada De Laurentiis, and has helped open clubs in nightlife capitals Las Vegas and New York City over the years like Jet at The Mirage, Playboy Club at The Palms and Club Quo in Manhattan. Throughout all of this, Eric recalls his love for bartending and mixology grew vastly after his time working under Chef Trotter. He finds bartending a gateway into living new stories and creating different experiences as you inevitably meet different people every day.
Eric has big plans for the mixology program at APEX and Camden Cocktail Lounge. From switching out the customer's glass half-way through a martini cocktail to maintain optimal temperatures, to nitro-muddling in order to ensure the freshness of herbs is fully preserved – Eric Hobbie may be to mixology what Jobs was to cellphones. What if we're ready for a whole other level of experiencing cocktails, and just don't know it until someone like Eric Hobbie shows us, and then there's no going back?
Lost in the Forest is a cocktail that involves a stunning presentation on a fresh moss tray to enhance the customer's sense of touch. The visual presentation, made tableside, maintains the cocktail namesake's theme, and the sense of smell is also triggered by the fresh moss salver. What a trip!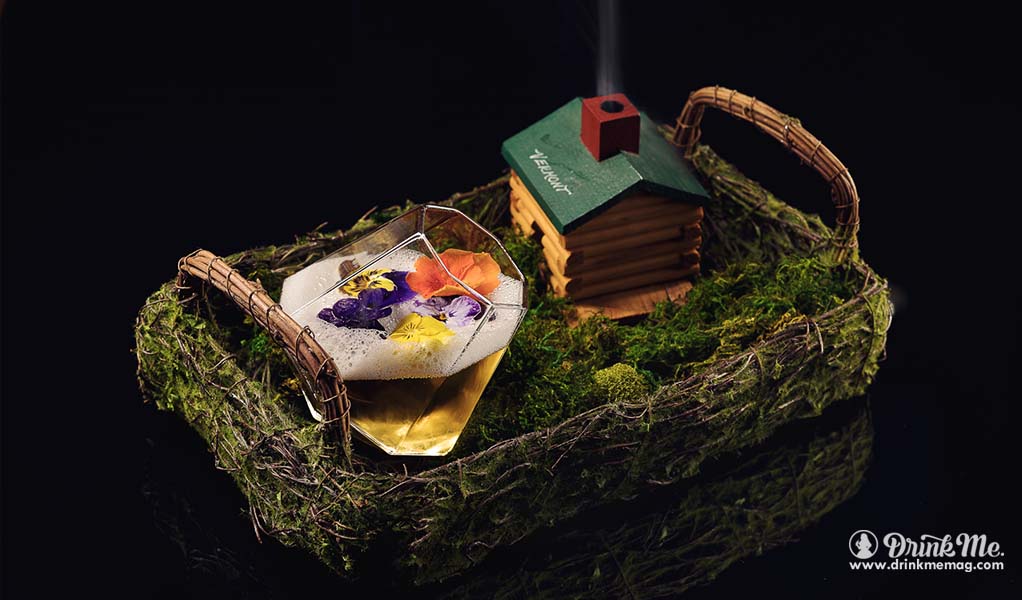 Other cocktails are lit and crackle to enhance the senses of sight and sound, and one even includes a sleight of hand as part of the mini-show that comes with its purchase.  Yet another changes color during its consumption, and that's before we even talk about the ice.
Eric says the bars will utilize seven different kinds of ice, "Herb spheres and watermelon diamonds are two of at least seven styles of ice we'll be using," says Eric. "These add another dimension to the specific cocktails for which we've created them, like our Manhattan Sour which is served with a diluting sphere."
We can't wait to experience these creative masterpieces that come from Eric's mind, our only concern being that if we are fortunate enough to experience his works of genius, can we ever be happy with a regular G&T again?
Eric, clearly, has a competitive streak. In 2013, he was awarded winner of the Best Margarita in Las Vegas and Absolut's Best Bloody Mary in America followed by 2nd place in the 2015 Woodford Reserve Manhattan Competition as well as hosting the Travel Channel's Sinternship in which he was the seasoned mixologist to train contestants. These led to an even bigger year of success in 2016 where Eric took the number one spot in the Bulldog Gin Competition, Jack Daniels Black Book Competition, Kai Spirits UBBC, and was named Nightclub.com's Bar and Nightclub Bartender of the Month (February), and was featured on Fox 5 News highlighting home cocktail recipes for the Oscars. Just last year, Hobbie was also the winner of the 2017 Brooklyn Beer Cocktail award and was also featured in the Jack Daniel's Black Book. Currently, Hobbie is being featured as one of Chilled Magazine's "100 Ambassadors" as well.
A new era in mixology has arrived and it can be experienced at Palm's APEX Social Club and Camden Cocktail Lounge. We'll see you there.
Here's a sneak peek at Eric Hobbie's cocktails soon to be released at Palm's Apex Social Club and Camden Lounge during the launch next month.
SORBETTO & BUBBLES

Ingredients:
1oz Don Julio Tequila
¾ Oz. St Germain
1 Oz. Lemon Sorbet
1 Oz. Raspberry Sorbet
3 Oz. Chandon Rose Champagne
Method:
Shake all ingredients except Champagne; strain into flute with Champagne. Glassware: Champagne flute. Garnish with edible gold glittered raspberries, gold stars with a red moon (Dehydrated Lemon And Blood Orange Wheel) and gold pearl dust.
FIRE & ICE

Ingredients:
2oz Hendricks Gin Infused With Jalapeno And Sage
1oz Fresh Meyer Lemon Juice
1oz Amarena Cherry Juice
Method:
Shake all ingredients and strain. Glassware: traditional sour coupe. Garnish with a fire roasted jalapeno and jalapeno cotton candy
ITALIAN STALLION

Ingredients:
1 ½ Oz. Bulleit Rye
½ Oz. Cynar
½ Oz. Aperol
2 Dashes Regan Orange Bitters
Method:
Stir all ingredients; strain over block. Glassware: rocks. Garnish with orange wing carved into block with blood orange moon.