There is a legend that the Abbey at Brittany was some of the first planted Cabernet Franc in the soils of the Loire Valley, cuttings coming from the Basque region in the 11th Century. Why anyone would have traveled over 1,000 miles with a satchel of vines is unclear, though the Romans had vines under cultivation even before that. Today the Loire is known for Cabernet Franc and its stunning castles; a mix of alcohol and architecture.
There are 79 appellations and denominations in the Loire and over 300 castles – 42 of which are part of UNESCO world heritage sites – throughout the 600-mile long valley. Located southwest of Paris it is France's third most prominent wine region behind Bordeaux and the Rhone. Parts of the Eastern Loire are easily accessed by car just an hour drive from Paris, and the TGV train can get you to various Western points in less than three hours.
Cabernet Franc in the Loire is the antithesis of Cabernet Franc from California. This is not to imply that New World Cabernet Franc is lesser in quality, but to truly understand the origins, complexity and uniqueness of Franc you need to taste Loire thereby given yourself a reference point. Cabernet Franc is picked earlier, rarely gets any oak treatment has a surprisingly complex acidity and offers specific berry notes common to Franc. It is the soils – limestone, clay, and slate – that give Franc its structure. "The acidity is the arrow that gives the wine direction," says winemaker Fredrik Filliatreau. And what you find from the villages of Anjou to Saumur, to Chinon and Bourgueil is a wine of diverse characteristics.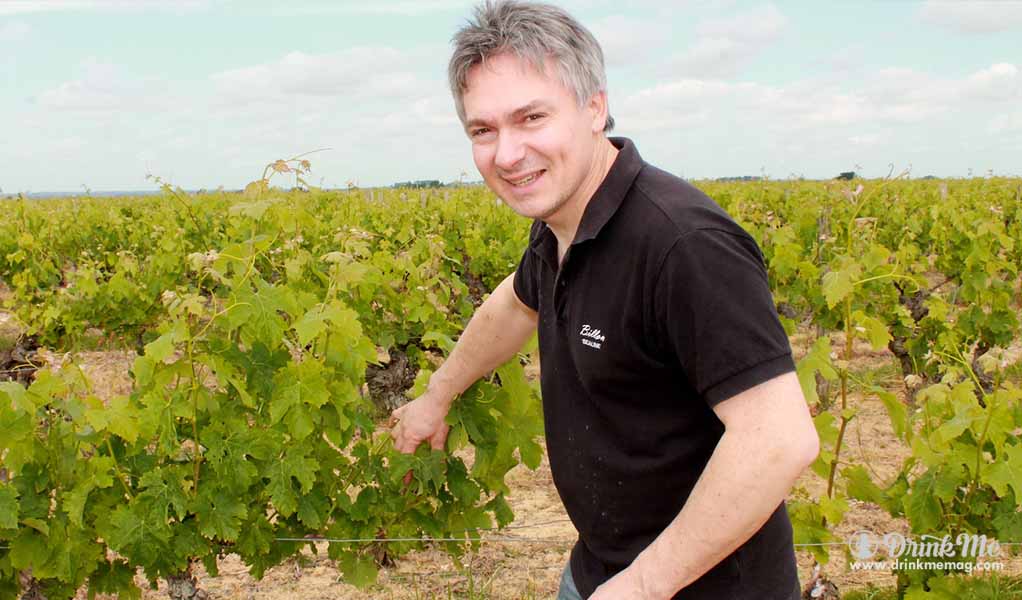 At Domaine Leduc-Frouin in Anjou, brother and sister team Antoine and Nathalie Leduc-Frouin hand harvest 74 acres of Cab Franc some of which was planted by their grandfather 60 years ago. Though this age is not uncommon, Anjou is meant to be consumed within a few years as it leans towards an expression of light bright fruit. However I also tasted through vintages dating back to 1999 and you clearly see the ageability of Cab Franc; whereby the inherent acidity allows for longevity. As a contrast I visited Alliance Loire, a co-op of 150 wine growers who produce 80 different cuvees at various price points. "There's a saying that Anjou is very soft," technical director Nicholas Emereau tells me, meaning that the region is temperate in which to grow grapes. The Alliance operates 260 acres of vines in a massive facility. In fact their boxy tasting room belies what's underground. I went with Nicolas and winemaker Eric Laurent down a tight circular staircase 80 feet into tunnels originally excavated for its stone in the 1700s. Left behind are 33,000 feet of dank tunnels where the Alliance ages nearly 10 million bottles (it was also where the Nazis stored ammunition during WWII). For such a large facility their wines cover a wide spectrum from inexpensive fruity wines to cuvées with rich complex fruit.
What's under scrutiny throughout Loire is oak. Some decry that any barrel program with overt new oak pummels the Franc into a California style wine, however I found that there are some producers who are using French oak judiciously like Domaine Olga Raffault, and Domaine du Colombier. At Domaine Bernard Baudry in Chinon winemaker Matthieu Baudry passes on oak but acknowledges what every winemaker believes, "I am not the boss, it's the climate and the geology."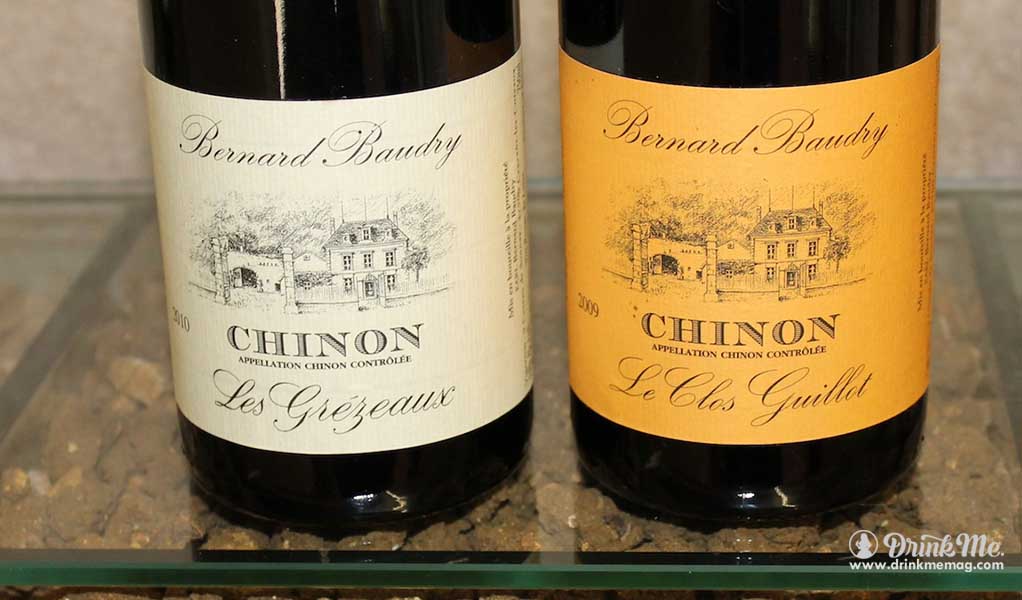 Castles
Besides stellar wines, Loire offers stunning hilltop castles – from mammoth structures to delicate gothic buildings. Chinon Castle perched above the town of the same name is the most kid friendly and Hollywood-esque of the castles. Sound effects of swordplay fill the air and cardboard cutouts of faceless knights and damsels allow you a selfie moment. In spite of the kitsch, the history at Chinon is all about Joan of Arc who came here in 1429 to plead with Charles VII to fight the English. The views from above the town and river are amazing. The Fortress at Angers is as imposing as it is cool. With 17 round turrets of local troglodyte stone, found throughout Loire (which is why the wines are so mineral driven) and allowing you to walk nearly the full length of the parapet, imagine keeping your enemies at bay. But the fortress is also home to a temperature-controlled room where the Tapestry of the Apocalypse is housed. Spiritual or not, these 71 hand woven tapestries from the 1370s depict the End of Days in stunning detail and color and, if for no other reason, a visit is a sublime experience in handiwork rarely seen anymore.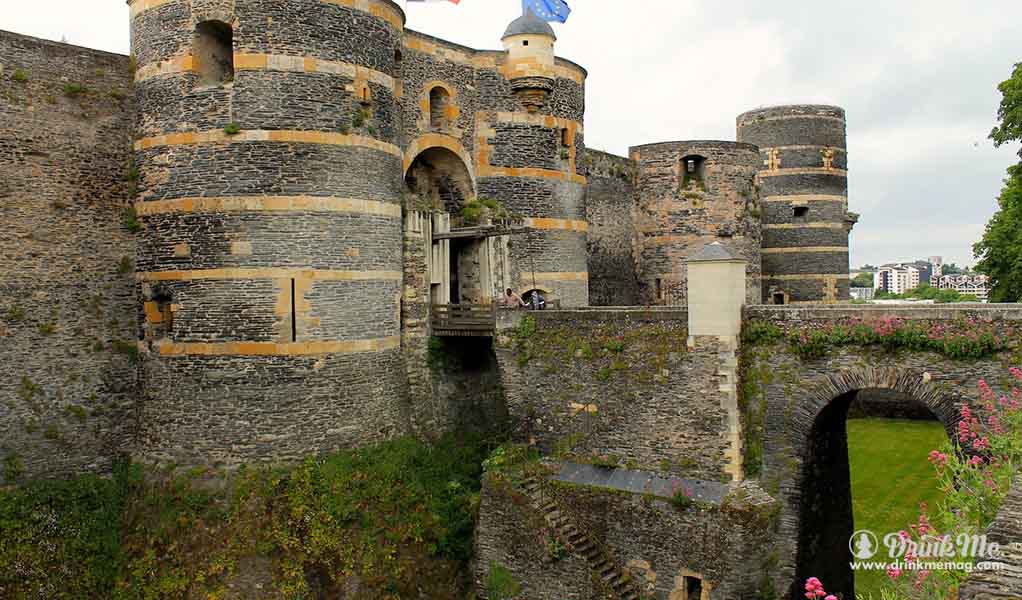 Chambord, the largest, most visited and most jaw-dropping castle in all the Loire was the partial home of Francois I. The mammoth structure is unbelievable in terms of scope and massing, dwarfing every other castle, yet fitted with intricate embellishments. But this is the contrast of Loire; delicate wines with a rich farming history situated side by side with French royalty, all sitting on precious earth. As Carine Reze of Domaine de la Jarnoterie says, "The best way to taste the ground is to drink the wine." A visit to the Loire will give you a compass to understand Cabernet France and the visuals of French architecture.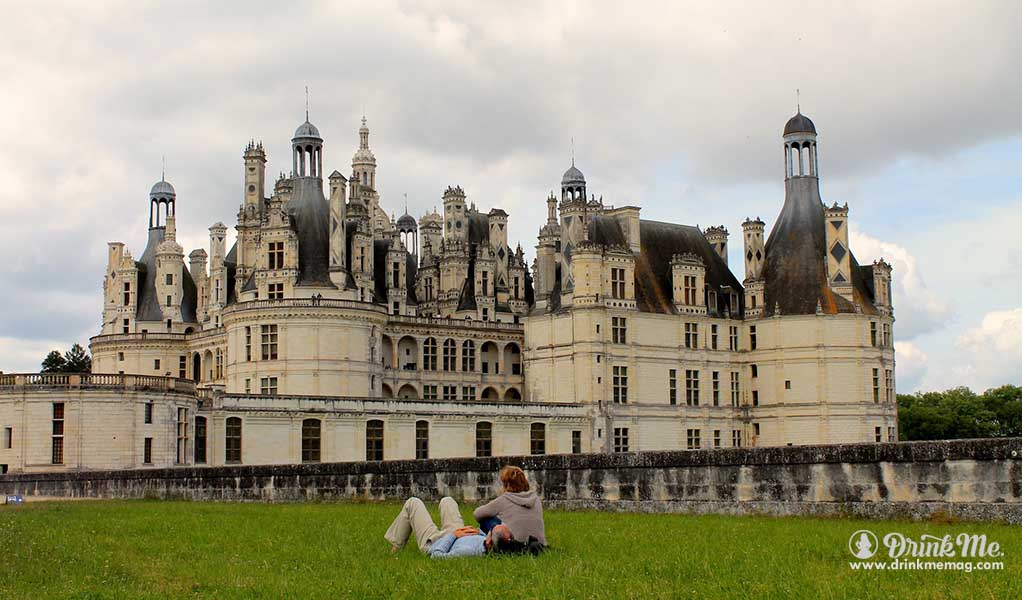 For more information: