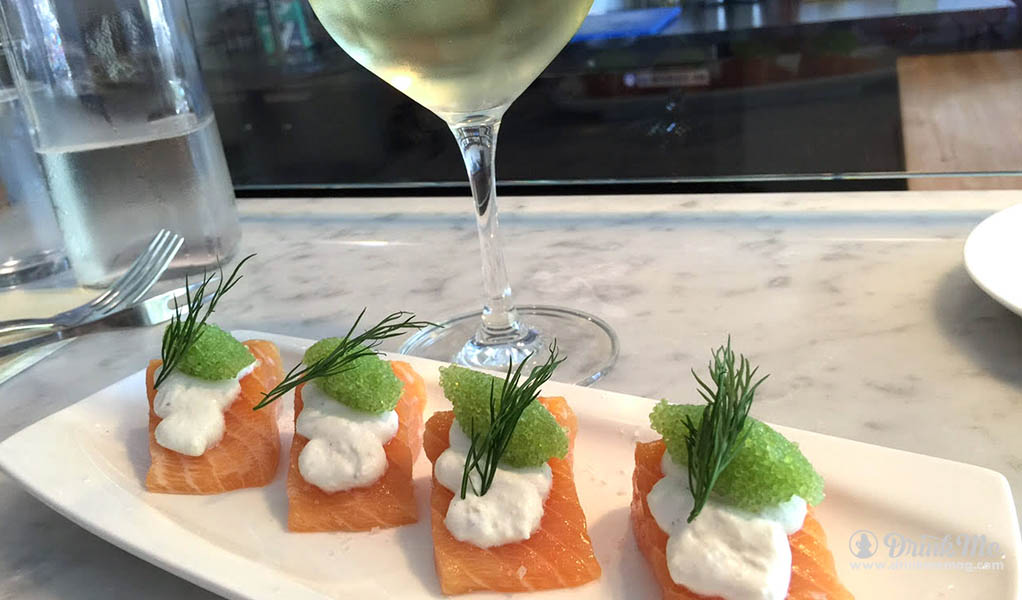 This casual and modern 35-seat raw bar and seafood restaurant is in downtown Guerneville, just a short drive from the Russian River Valley wine country. Chef Mike Selvera offers a small menu with an assortment to choose from, shellfish, oysters, crudo, cold, and hot dishes, just like his popular San Francisco's Bar Crudo. Many of the plates are on the smaller side which is perfect for sharing.
Beside the fresh oysters, mussels, lobsters are always on the menu; the seafood chowder is one of the most popular dishes here. The Spanish octopus was unique and full of flavors. But the infamous Arctic char remains our favorite, simple, nothing overdone, crudo at its best.
ADDRESS: 16222 Main Street, Guerneville, CA 95446
HOURS: Dinner, Wednesday – Sunday, 5-10 p.m.
RESERVATIONS: 1.707.604.7250
Website // Twitter // Instagram // Facebook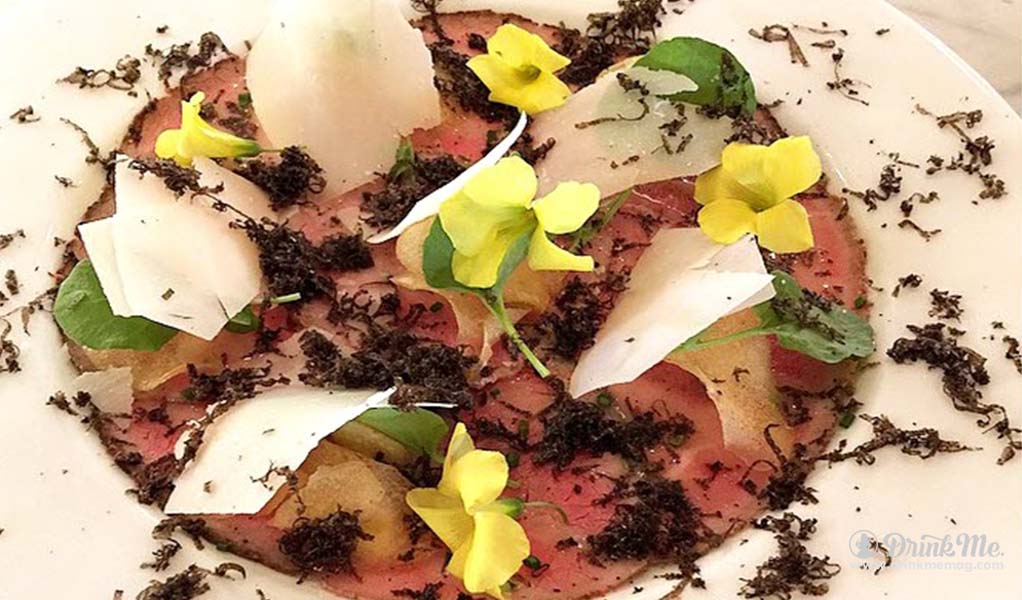 Chef Armando Navarro, has had a noteworthy resume packed with top restaurants. He was at Napa Valley's Auberge du Soleil and Redd, New York City's Michelin starred Le Bernardin, Jean Georges and Daniel Boulud, San Francisco's Jardiniere and Masa's. As an Executive Chef of El Dorado Kitchen, he has infused the menus with seasonal ingredients sourced locally at the markets. His style is characterized as fresh, simple and approachable with a Sonoma sensibility.
The steamed mussel, octopus carpaccio and braised pork belly are some of the beloved dishes here. Our favorite was the Wagyu beef carpaccio, parmesan cheese, it was balanced and just perfect amount of edible local flowers and truffle, to compliment this dish.
ADDRESS: 405 1st Street, Sonoma, CA 95476
HOURS: Daily, 8 a.m.-9:30 p.m.
RESERVATIONS: 1.707.996.3030
Website // Twitter // Instagram // Facebook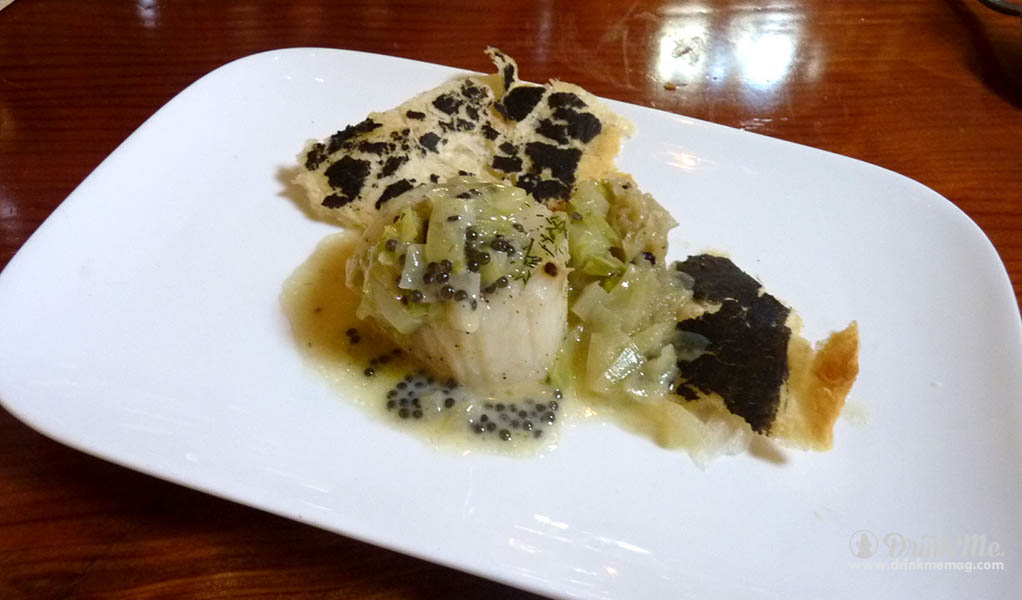 Chef Dustin Valette honed his craft in some of the most celebrated restaurants including Michelin-starred Aqua in San Francisco, Napa Valley's Bouchon, and Healdsburg's Dry Creek Kitchen.
The dream of Valette Healdsburg began some 15 years ago amongst two brothers. Over a glass of wine the two dreamt of opening a restaurant that showcased all Sonoma County has to offer. Valette was born in spring 2015; Chef Valette offers the intense, flavorful, and dynamic cuisine.
House made charcuterie was a real treat. The furikake crusted Hawaiian ahi tataki; the flavors were delightful. The smoked lamb sausage "Banh Mi" with a twisted, bold flavor, a Vietnamese influenced dish. Our favorite dish was the Day Boat Scallops en Croute, with fennel, caviar, Champagne Beurre Blanc was one of the most creative scallop dish. It was tasty, buttery, and explode in your mouth.
ADDRESS: 344 Center Street, Healdsburg, CA 95448
HOURS: Lunch, Friday – Sunday, 11:30 a.m.-2:30 p.m.
Dinner, Monday – Sunday, 5:30-9:30 p.m.
RESERVATIONS: 1.707.473.0946
Website // Twitter // Instagram // Facebook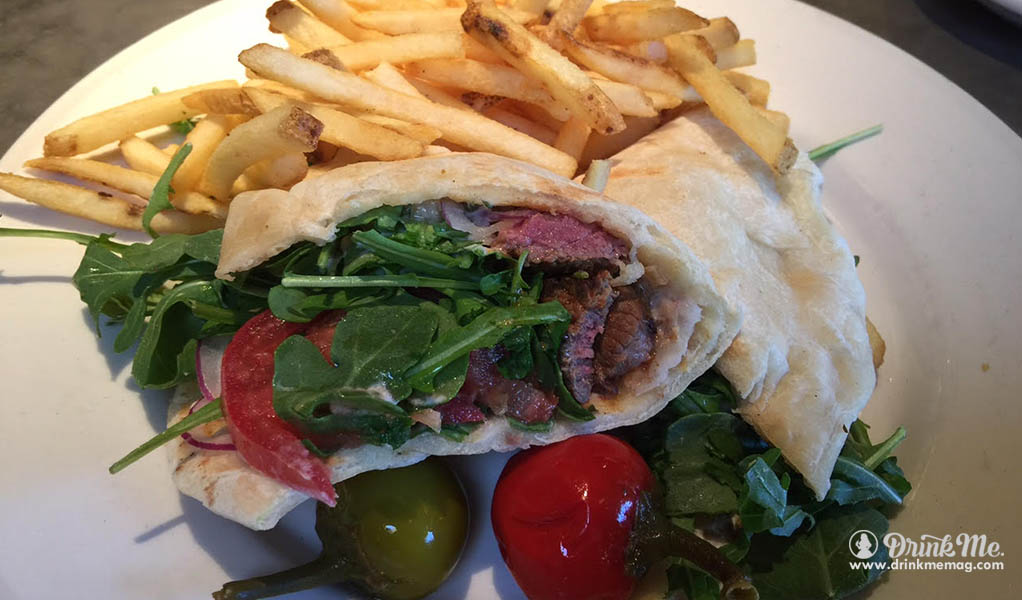 A hidden gem in West of Sonoma, Underwood Bar & Bistro is located in the picturesque Sonoma wine country, sleepy town of Graton. About an hour drive from San Francisco, Graton is the geographical hub of Sonoma's West County, nestled in the middle of Occidental, Santa Rosa, and Sebastopol. Underwood provides classic dishes and local wines in a laid-back bistro setting. It's a happening spot for the locals and tourists alike on the weekend, and also offers a late-night menu.
Moroccan lamb sandwich, spicy grilled lamb sirloin, tomatoes, arugula, red onion, grilled flatbread, and French fries; that tzatziki, slightly aromatic garlicky spread made all the different. It's a perfect sandwich to fill up before you continue your wines tasting adventure.
ADDRESS: 9113 Graton Road, Graton, CA 95444
HOURS: Lunch, Tuesday – Sunday, 11:30 a.m.-2:30 p.m.
Dinner, Tuesday – Thursday, Sunday, 5:30-10 p.m.
Friday – Saturday, 5:30-11 p.m.
RESERVATIONS: 1.707.473.0946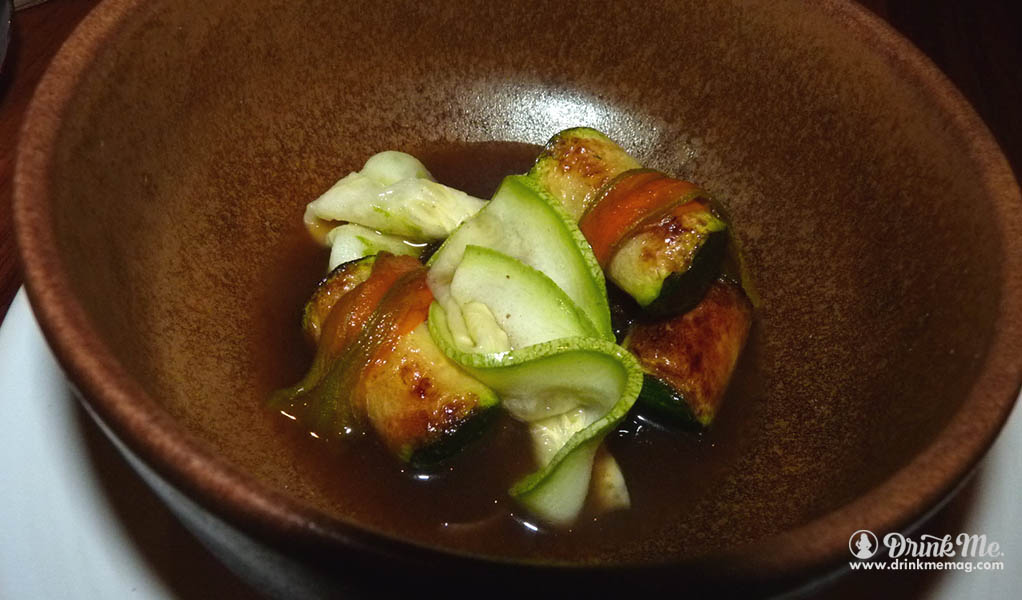 BravoTV Top Chef Season 11, Chef Louis Maldonado launched his culinary career in San Francisco as co-executive chef at Cortez, where under his direction Cortez he was awarded one Michelin star in 2006. Chef Maldonado has worked at top restaurants including The French Laundry in Napa Valley and Aziza in San Francisco. Now the executive chef of Spoonbar in Healdsburg, where he was able to create a menu of contemporary, clean, and creative yet approachable American fare.
The chicken cracklings, the lamb loin grilled, and the pork shoulder are amongst a few of fans' favorite dishes here. However, the roasted zucchini, pickled squash blossoms, beef bouillon, crispy buckwheat noodles dish was the winner. It was refreshing with unexpected flavor, a perfect dish for a warm evening in the wine country.
ADDRESS: 219 Healdsburg Avenue, Healdsburg, CA 95448
HOURS: Dinner, Friday – Saturday, 5-9:30 p.m.
Monday – Sunday, 5:00 p.m. – 10:30 p.m.
RESERVATIONS: 1.707.433.7222