Photo: Angelina's, Irvine, CA
While Verace Pizza Napoletana ("True Neopolitan Pizza") is rooted in simplicity, Angelina's Pizzeria is rooted in quality. Sourcing only the most premium ingredients, each handcrafted pizza begins each morning by stretching and kneading the dough, and is then smothered in juicy imported San Marzano tomatoes, and finally topped with mozzarella from a cheesemonger in Napoli and locally sourced produce. This delicate process continues into the swelter of Angelina's 900-degree wood-burning ovens.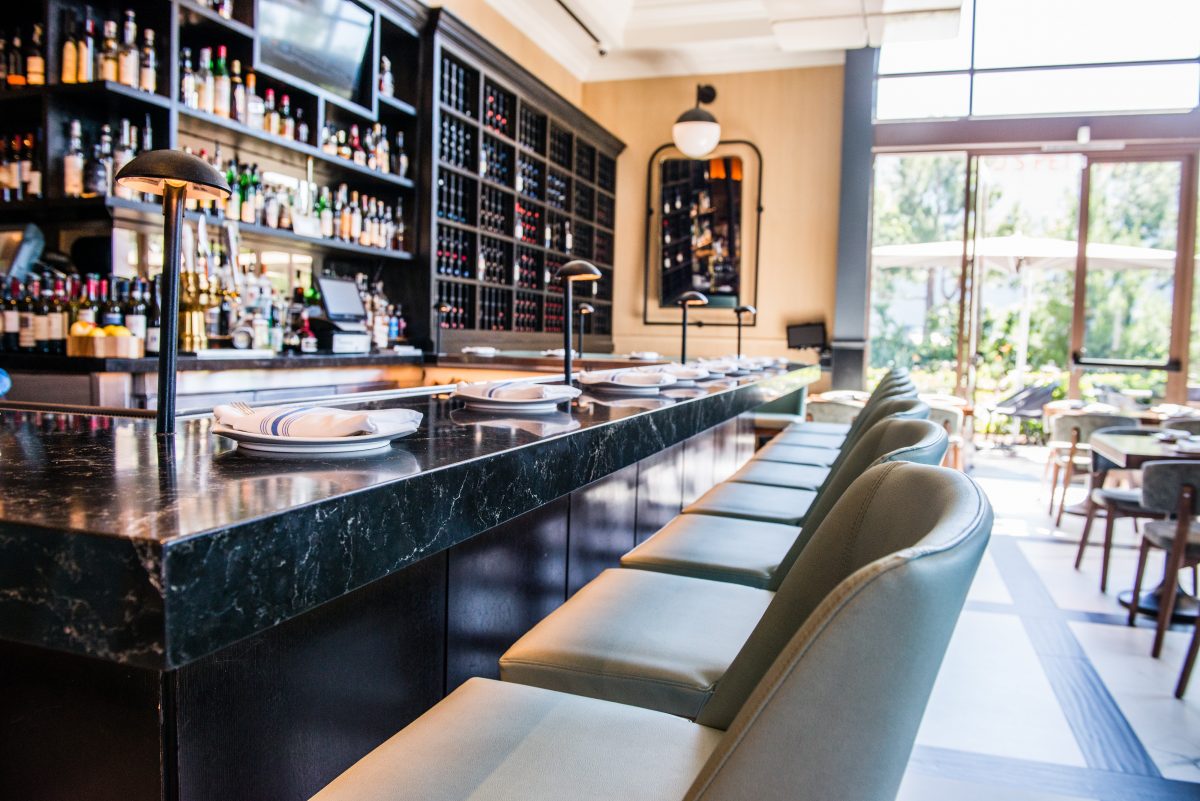 The restaurant's alcohol menu has also undergone a stretch to new heights and rigorous processes too, recently. The Old Fashioned is one of the licensee's best selling cocktails partly because it's a classic, but also because at Angelina's they stay true to the philosophy of using the finest ingredients by mixing premium bourbon (Maker's 46) and housemade demerara syrup. It's also worth noting that Angelina's infused spicy tequila provides a nice twist in the Margarita Piccante, while fresh basil provides an Italian twist on the flavor.
"From our inception, the driving force behind every dish or drink we serve revolves around these three words: authentic, fresh, and delicious," says Antonio Bevacqua, C.O.O.. "Every classic and Italian-inspired craft cocktail is created with this theme in mind. We infuse top shelf spirits with a variety of liquori or amari such as grappa, Campari, or Aperol and mix them with fresh fruit, herbs, and spices to create palate-pleasing, unique and refreshing cocktails.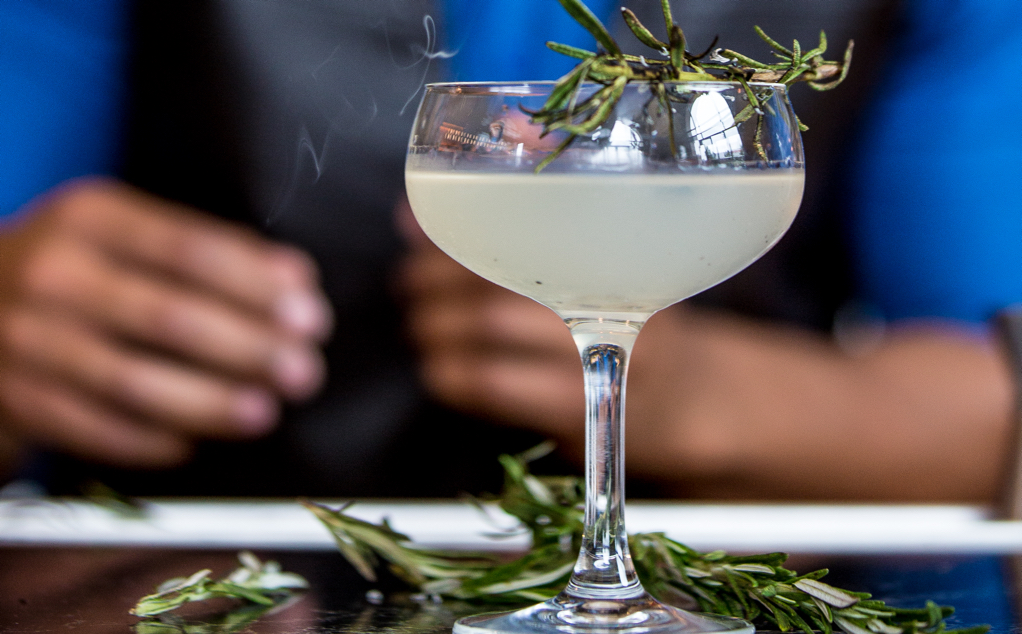 "All of our infusions, juices, and syrups are made in-house using the same high quality ingredients found in our food. At Angelina's, we don't believe that quality has to be compromised to create a good value item."
Lately, gin has been one of the restaurant's more popular spirits and Angelina's boasts an impressive selection of top shelf and boutique brands. However, as true Italians the staff  encourages customers to also try the 30-plus varieties of grappa and amari.
Customers who frequent Angelina's look for balanced flavors, quality ingredients, and value.  They're not just looking for a drink; they're seeking a cocktail that can be savored.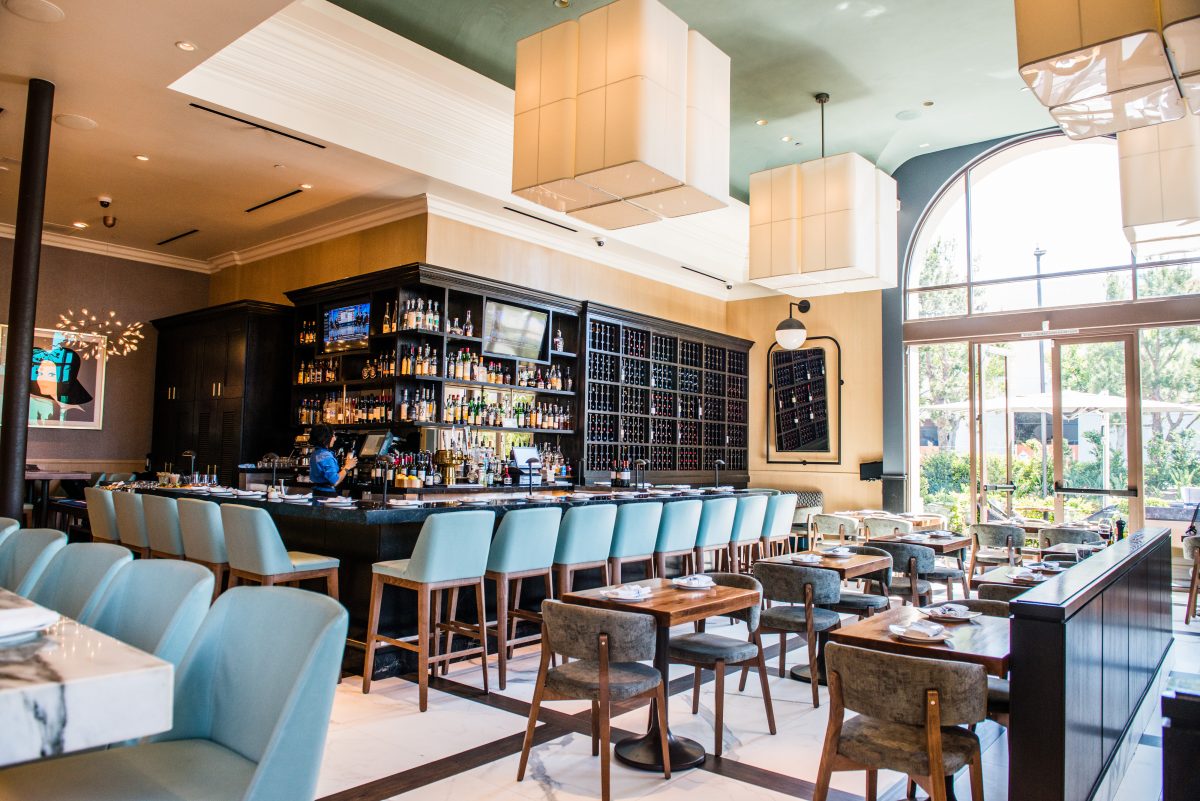 For the holidays and special occasions, the bar here is always trying to create signature cocktails using seasonal spices and flavors. "Our signature drink, 'The Angelina', is a great holiday treat comprising clarified milk, orange, cinnamon stick, coriander seeds, pear, and star anise mixed with a variety of top shelf craft spirits. This is one of our more popular drinks, but is especially enjoyed during the holidays," says Bevacqua.
Another favorite during this special time of year is our 'Infusioni which is a flavorful staff-inspired creation of specialty-aged spirits mixed with a variety of fruits and herbs encased in beautiful glass portholes," Bevacqua concludes.