How deliciously ironic that the story of Musso & Frank Grill, the cherished cultural landmark currently marking its milestone 100th anniversary, should turn out to be every bit as compelling as any of the countless movies, television shows and novels that have been developed and celebrated within its legendary walls.
After all, the story of Musso & Frank is nothing less than epic – a story of Hollywood's oldest dining establishment, a story of two proud family dynasties spanning four generations, a story of female entrepreneurs rising to the top in a traditionally male-dominated industry, and a story populated by characters running the gamut from Charlie Chaplin to Keith Richards.
No wonder the iconic Musso & Frank occupies such a special place in the fabric of our culture. And no wonder so many people know that while its literal address may be in the heart of Hollywood, the true location of Musso & Frank lies at the intersection of Hollywood past, present and future.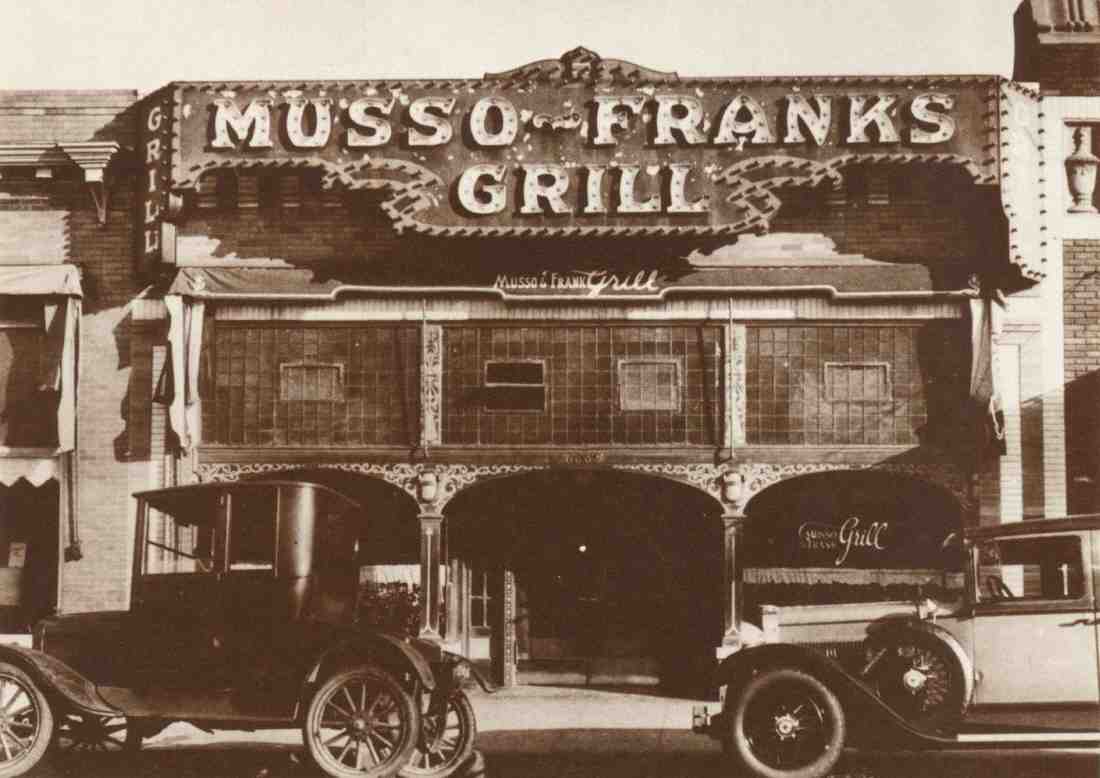 A Journey Through Time
If you were watching "Musso & Frank: The Motion Picture," this is when the images would turn black and white, the soundtrack would play either late Ragtime or early jazz and the crawl on the screen would read: "Hollywood, 1919", because that's the time and place we would meet the first hero of our story, Frank Toulet, who three years later would form a fateful partnership with our second hero, Joseph Musso.
Forward-looking restaurateurs who envisioned what Hollywood could become with an anchor destination to serve locals and visitors alike, the two men in 1922 hired French chef Jean Rue, a culinary master who would wind up showcasing his artistry at Musso & Frank for 53 years and creating a menu that remains amazingly intact to this day.
In 1927, Mr. Musso and Mr. Toulet sold their restaurant to a duo of Italian immigrants named Joseph Carissimi and John Mosso (a coincidentally similar name) and today Musso & Frank is owned and operated by the families of Mr. Mosso's three granddaughters: John and Cathy Echeverria and their son Mark Echeverria (the restaurant's current COO), Steve and Anne Jones and Richard and Kristen Kohlmeyer.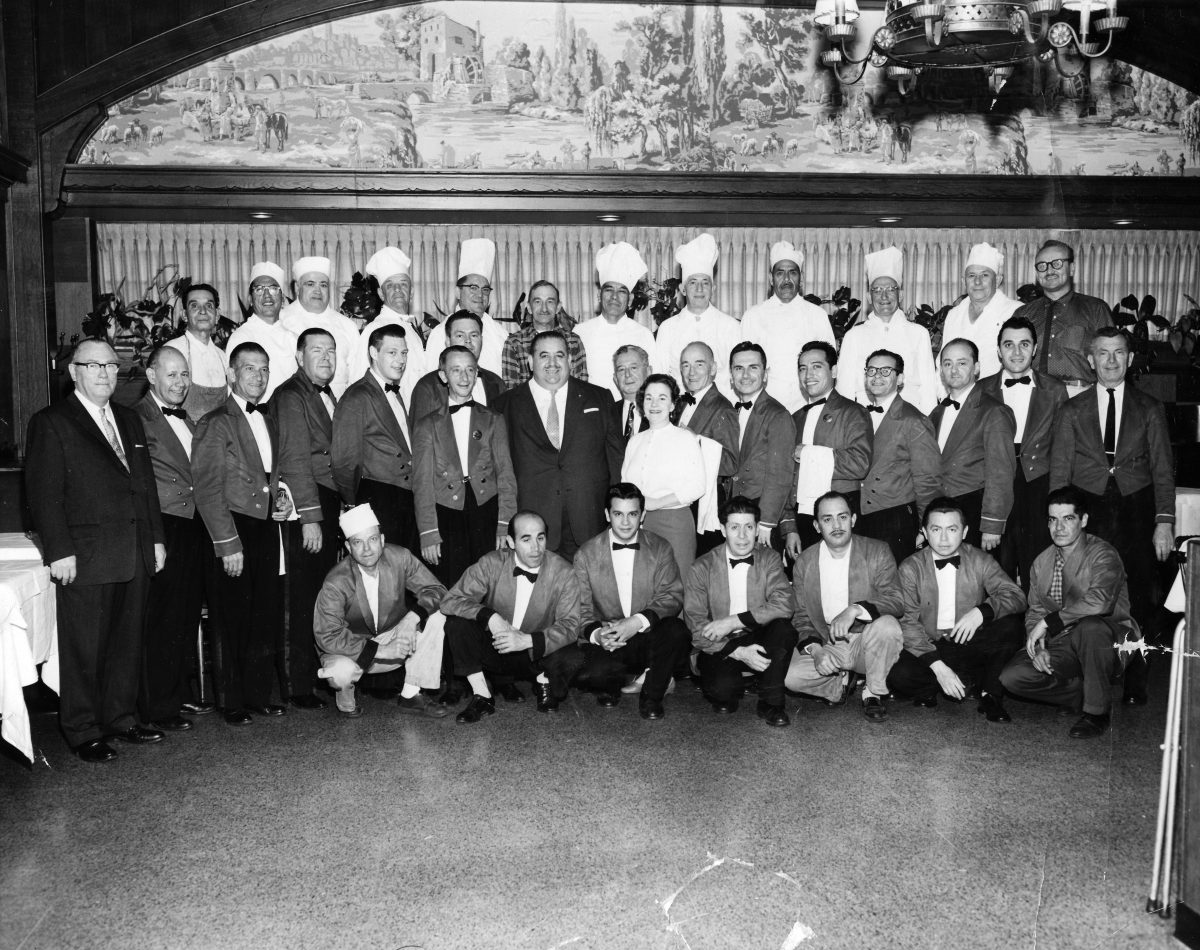 The Place To Be For 100 Years And Counting
From the day its doors first opened ten decades ago this September, Musso & Frank has been hailed as a bastion of flawless service and exquisite cuisine (including the restaurant's signature martinis). But what's on the actual menu is only the beginning of the Musso & Frank experience.
Settle into one of the restaurant's classic red leather booths, amble over to its famed mahogany bar, gaze around in awe at the classic architecture or peer into what was the city's very first public phone booth and you find yourself transported to another time and place where every meal is a work of art, every patron is a cherished guest and every moment is an instantly priceless memory.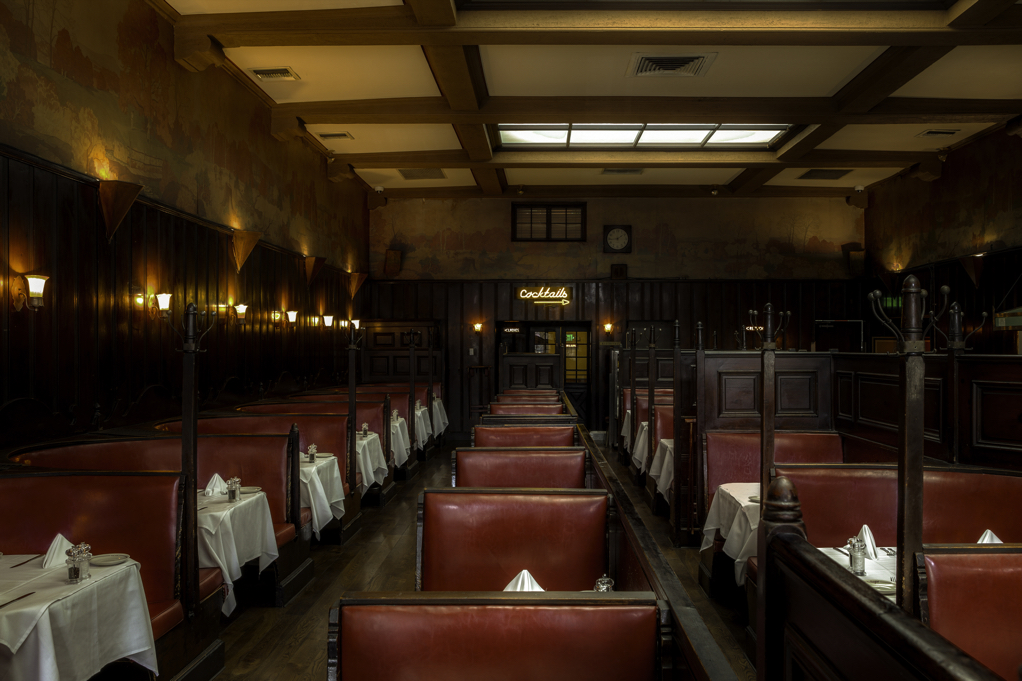 Offering a combination of old world sophistication and contemporary warmth unavailable anywhere else under one roof, Musso & Frank (and its renowned, even mysterious, Back Room) has been a home away from home over the years for such artistic luminaries as Charlie Chaplin, Frank Sinatra, Clark Gable, Charlton Heston, Marilyn Monroe, Orson Welles, Alfred Hitchcock, Jimmy Stewart, Lauren Bacall, Elizabeth Taylor, Steve McQueen, Jack Nicholson, Johnny Depp and even The Rolling Stones. The restaurant has also been a source of inspiration for such literary giants as Ernest Hemingway, F. Scott Fitzgerald, Raymond Chandler, T.S. Elliot, John Steinbeck, Dorothy Parker and William Faulkner.
Over the years, Musso & Frank has also become synonymous with entertainment industry power lunches. Indeed, it's safe to say that the deals made here over the years have mirrored the history of Hollywood itself, all the way from silent films to talkies, from Technicolor to television, from VHS tapes to DVDs, and from cable TV networks to streaming media platforms.
Best of all, while Musso & Frank is obviously steeped in living history, it's actually more vibrant and retro-hip today than ever, attracting multiple generations of Hollywood denizens who prefer elegance over garishness, career servers over indifferent order-takers, and classic cuisine and cocktails over passing fads.
Given its timeless appeal, Musso & Frank not surprisingly has become something of an on-screen celebrity itself, "co-starring" in dozens of films and TV shows over the years, including "Swingers," the 2001 version of "Ocean's 11," "Ed Wood," "Mad Men," "Ray Donovan," and Quentin Tarantino's much-anticipated Summer 2019 feature film, "Once Upon A Time In Hollywood," to name just a few.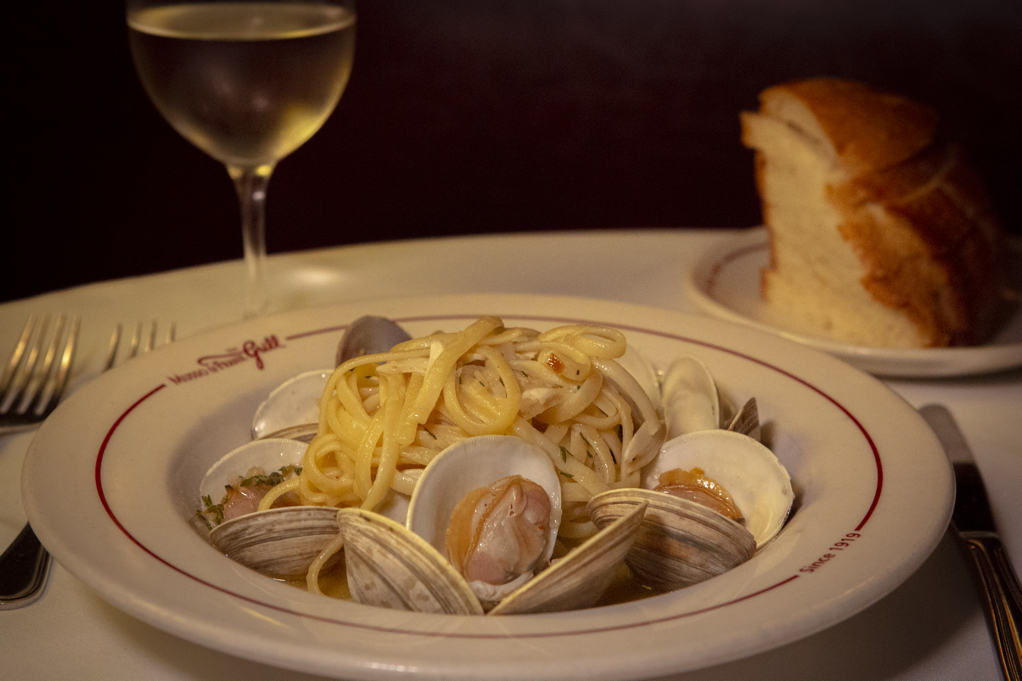 Dinner Is Served
While nothing is hard to swallow at Musso & Frank, there's one stunning fact that definitely would be – that is, if it didn't happen to be true! Current Executive Chef J.P. Amateau is only the third person to serve in that position in the restaurant's entire 100-year history (following the tenures of Jean Rue and his successor, Michel Bourger).
Seamlessly bridging the past, present and future, Chef Amateau's menu honors the genius of his two predecessors while being imbued with his very own distinct culinary sensibilities – many derived from traveling the world in search of the finest ingredients and inspirations and his rich history of coming to Musso's as a child with his father, noted film and t.v. writer, director and producer Rod Amateau.
Musso & Frank's acclaimed service is in the hands of accomplished restaurateur Andrea Scuto, who immigrated from Italy in 2006 and is carrying on the beloved restaurant's long-standing tradition of European-style hospitality.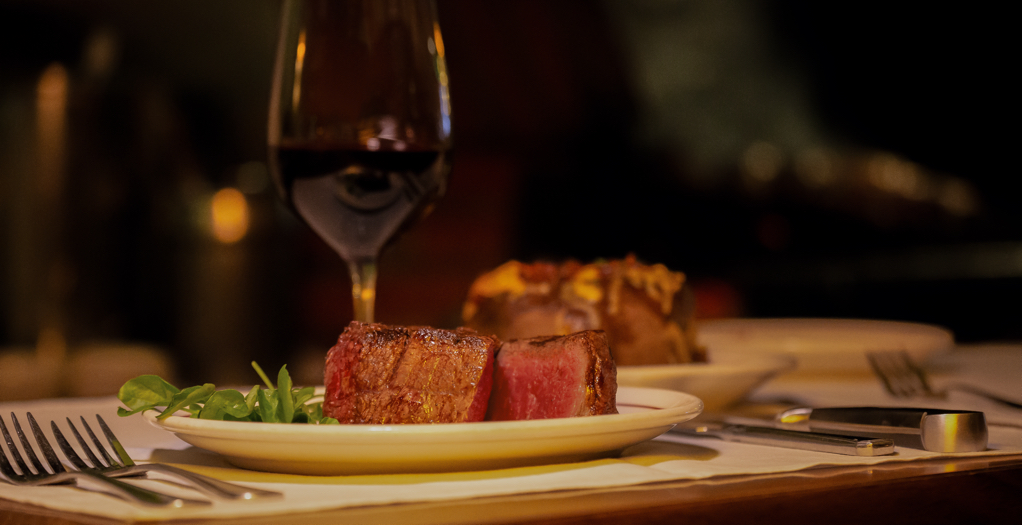 Home to countless classic dishes, Musso & Frank Grill is hailed worldwide for its masterfully-prepared steaks, all cooked on a seasoned grill that dates all the way back to 1934. Other mainstays include Fettuccine Alfredo (featuring a recipe from the original Alfredo's restaurant in Italy brought to Chef Rue by Mary Pickford and Douglas Fairbanks), Corned Beef & Cabbage, Homemade Chicken Pot Pie and Braised Short Ribs, each as delectable as always but today featuring mouth-watering new tweaks by Chef Amateau to further appeal to contemporary palates.
And then, of course, there's Musso & Frank's Perfect Martini – stirred not shaken (James Bond got it wrong) – a true classic that's delighted patrons since the days of Calvin Coolidge and Herbert Hoover.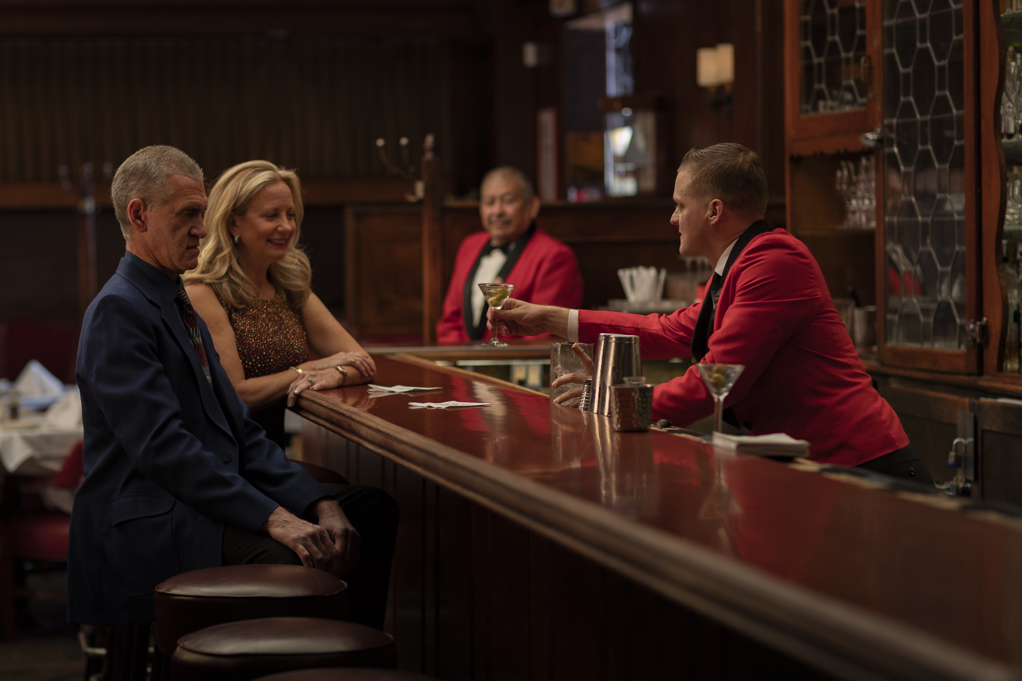 A Year-Long Celebration
Although Musso and Frank has traditionally eschewed self-promotion due to its extremely loyal following, the restaurant's family owners were determined to honor the brand's rich heritage by marking its centennial throughout 2019. In particular, the family is planning a wide-ranging series of special events and initiatives leading up to, during and following the September 27 official anniversary date. Details concerning these events will be announced shortly.
According to Mark Echeverria, COO, "I'm thrilled to be at the helm of The Musso & Frank Grill as we turn 100 years old! As a fourth-generation family member of the restaurant, it's truly an honor to celebrate this monumental achievement with my whole family, my wife Tina, Chef J.P. Amateau, General Manager/Wine Director Andrea Scuto and our entire team at Musso's. Together we pay tribute to the remarkable men and women who developed a special kind of restaurant in Hollywood. Please raise a martini glass with us in saluting these visionaries, each of whom saw the opportunity to serve Hollywood in a way that no one else was able to, to create an establishment the city could grow up around, and to help define the 'Hollywood' the world knows today. Musso's is, and always has been, 'Some Place To Eat!' and we're just getting started!"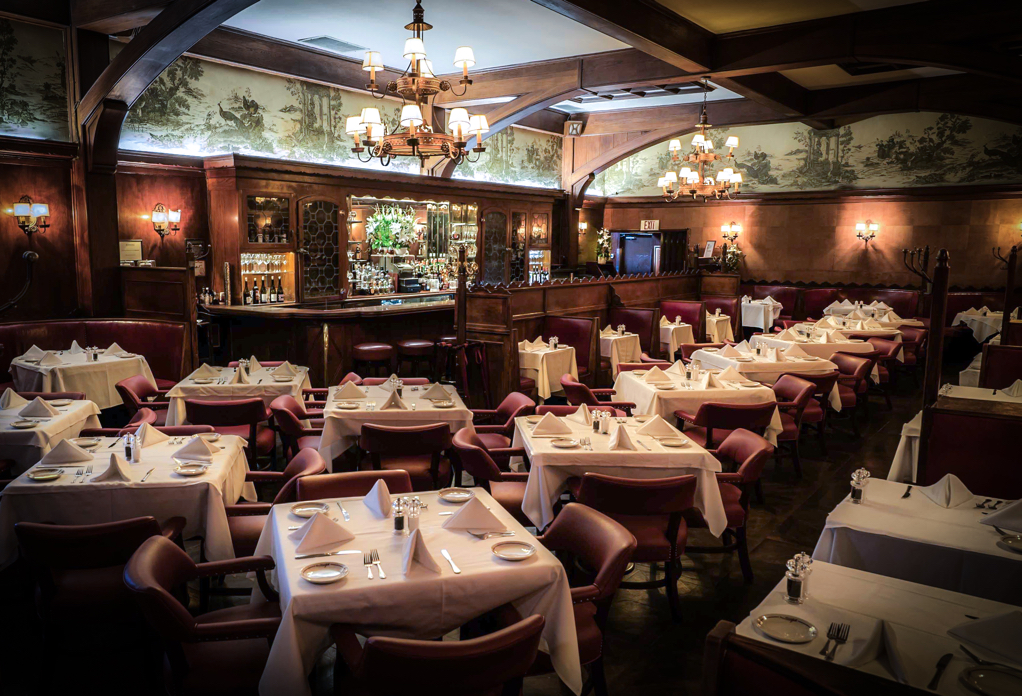 Only The Beginning
While 2019 is a time for looking back at Musso & Frank, Mark Echeverria, his family and the team remain laser focused on the present and future – a key reason why this year is the most successful in the restaurant's storied history. As Mark sums it up, "For all of us fortunate enough to be associated with Musso & Frank, 2019 isn't solely the culmination of our first hundred years – it's the beginning of our second hundred years"