Pictured above: Elizabeth Jagger, Mick Jagger, Jerry Murdoch, Executive Chairman News Corp. and Co-Chairman Fox Corporation Rupert Murdoch, Harvey Keitel, and Daphne Kastner attend the BBQ lunch in the vineyard, "Celebrating Thirty Years of Moraga Bel Air" hosted by Jerry and Rupert Murdoch recently in Bel Air, California. (Photo by Frank Micelotta/Moraga Bel Air)
On a sunny Sunday afternoon, Rupert and Jerry Murdoch invited friends, media and fans of Moraga Bel Air to their Bel Air vineyard in Los Angeles, in order to celebrate 30 years of producing this revered wine label. 
"We love being a part of the wine community. My love of Moraga has inspired me to take a course on viticulture and enology," said Jerry Murdoch as she gathered those in attendance around, to enjoy various varietals of the wine.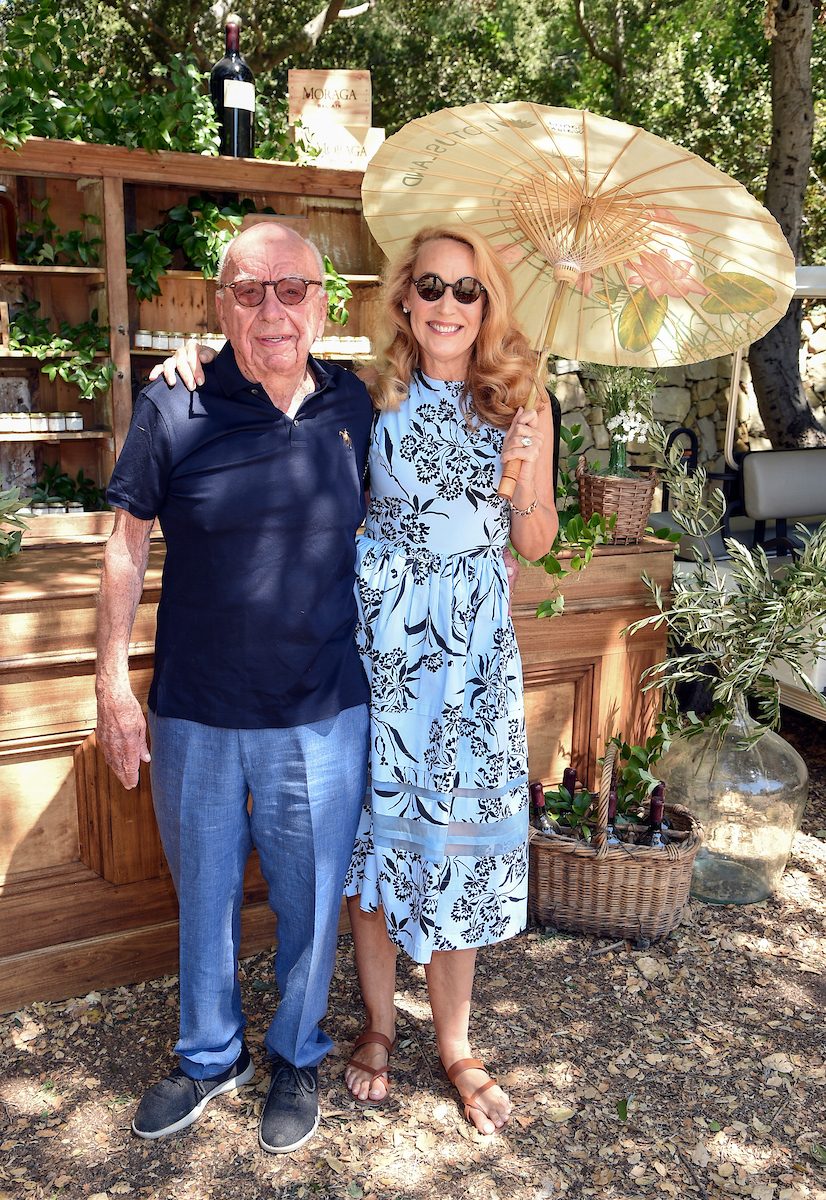 "We are so grateful for the hard work and passion the Moraga team puts into making this special wine," added Rupert Murdoch. "It's our true pleasure to celebrate the 30th Anniversary of Moraga with our family and friends."
Positioned on the Benedict Canyon Fault (now 13,000 years inactive), seven of the fourteen acres of Moraga Bel Air's vineyards are planted with Cabernet Sauvignon, Sauvignon Blanc, Merlot, Cabernet Franc, and Petit Verdot, creating around 300 cases of white wine, and 600 cases of red each year. The canyon locale of the Moraga Bel Air vineyard includes ancient marine soils and a distinct microclimate that clearly differentiates the property from other California appellations. The steep vineyard, planted at elevations up to 900 feet, is recognized as an exceptional site for creating wines with a sense of place. A daily bay breeze coming off the Santa Monica Bay, which can be clearly seen in the distance from the top of the vineyard, keeps vineyard temperatures moderate.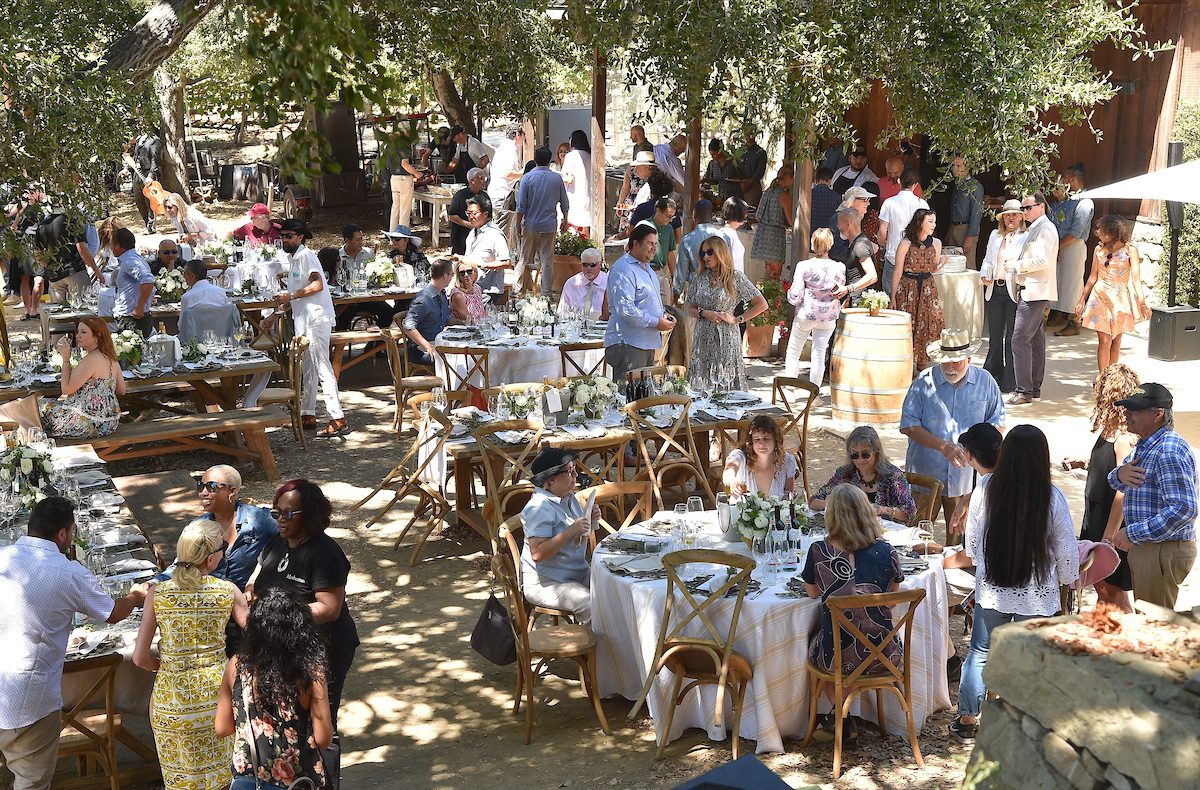 The character of the vineyard is strongly reflected in the wines; in the Moraga Red, the calcareous soils connect each vintage with a common thread. There is a unique and identifiable Moraga signature of rich tannins; supple texture, pure Cabernet fruit, currant, and tobacco. Grapes from the vineyard's many different exposures allow for complexity from a careful blend of the different vineyard blocks that make up the vineyard.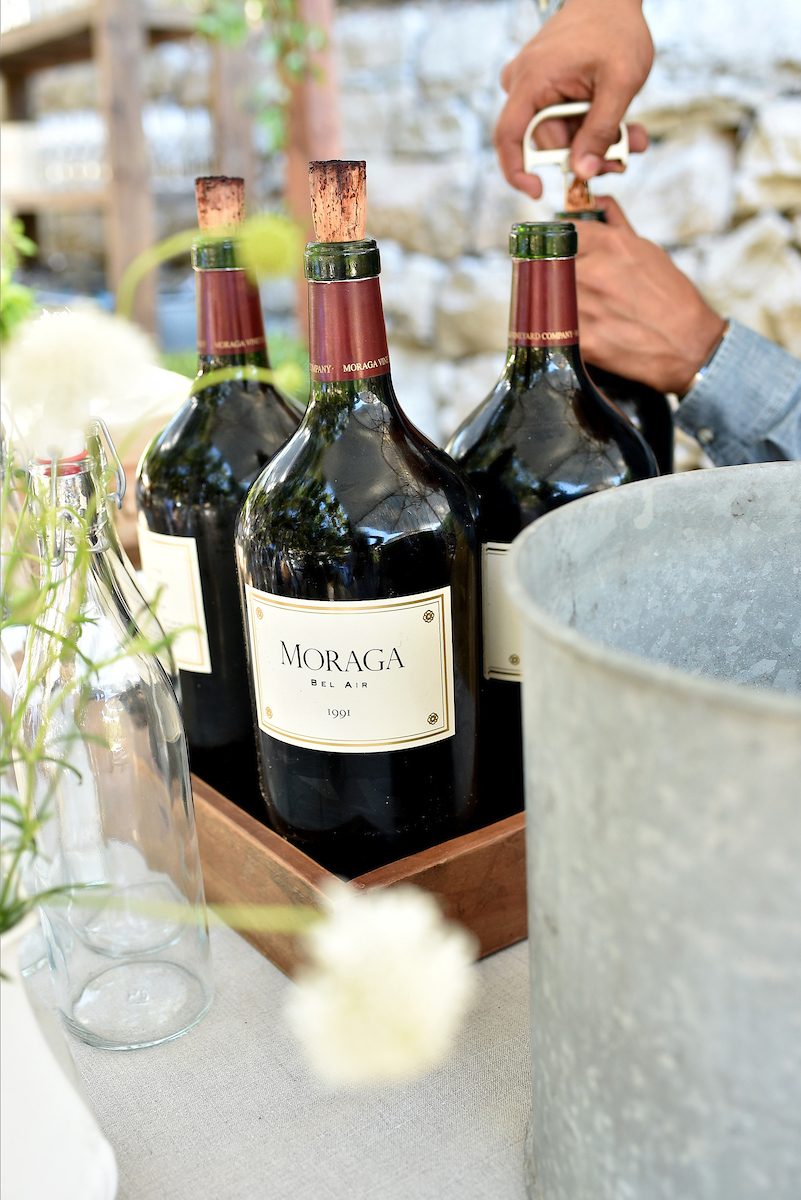 There are many things about Moraga Bel Air that one can find striking: the quality of wines, the beauty of the estate, the fact that the vineyard is even in Bel Air, but perhaps it's the unfailing consistency of quality that impresses us most. Year after year, winemaker, Scott Rich creates wines that never disappoint – they always over-deliver even at high price points. "I have set processes that work and contribute to how the wines we make here are defined," he said.
And it seems Rupert Murdoch agrees: "There is a proud sense of ownership, no question, the passion with which the winemakers and staff approach each vintage is truly unique."