Walking downstairs into the Earlham Street Clubhouse, you automatically feel just that little bit cooler.. The music is what hits you first, with beats from the early to mid 90's wafting up from the Clubhouse jukebox. The decor is that of an East Coast beach club, with tin advertising signs, exposed brick walls and wood panelling giving it a chilled out American vibe.
Grabbing a menu that hangs from the roof on a dog dollar lead, the staff are surprisingly friendly but in a non pretentious way, helping you choose from the many delightful 90's inspired options. By 10pm on a Saturday night the place is packed and you can easily see why, the cocktails are delicious and have beautifully reminiscent names like Gangsters Paradise, Rolling With The Homies and Cool Runnings. Beetlejuice really hits the spot with a mix of Bombay Sapphire, elderflower and apple, shaken fresh lemon and cucumber – but the smell of the fresh basil leaf floating on the top is what really makes this cocktail.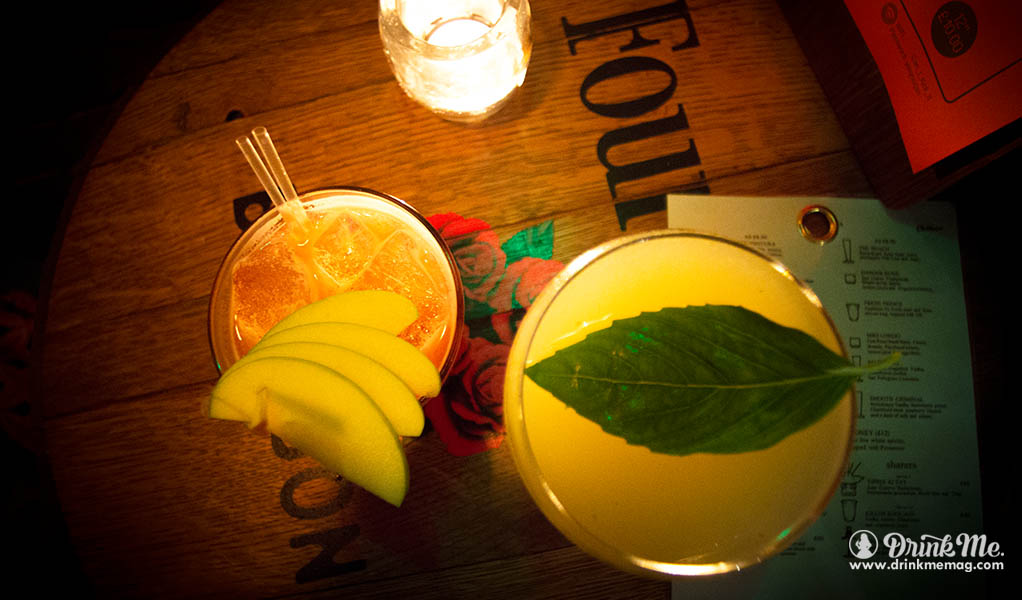 Located just a short walk from Covent Garden station, it is extremely central and uber convenient if you happen to be a theatre buff seeing a play at the prestigious Donmar Warehouse just next door. Perfect for pre theatre drinks, or if you happen to be hungry, why not grab a pizza? With twenty inches of delightfully thin crust and an array of toppings from Pac Man to Super Mario, your hunger is bound to be satisfied.
With an extensive list of cocktails from mixologists the Soul Shakers, relaxed 90's hip hop and some of the best pizzas in town, Earlham Street Clubhouse makes for a lovely night out, so if you need a bit of TLC (the band that is..), then why not head on down.
Opening times:
Tuesday-Saturday 5pm till late
Sunday: Available for private hire
Price Range: £-££
Website // Facebook // Twitter
Many thanks to Lucy, Manny and Aaron.