The House of Lanson will retain its status as 'Official Champagne Partner' to The Championships, Wimbledon for another five years.
2018 was the 258-year-old Champagne House's 17th-year as the 'Official Champagne Partner' to The Championships, Wimbledon. This new agreement will see
Lanson's relationship extend to 2023.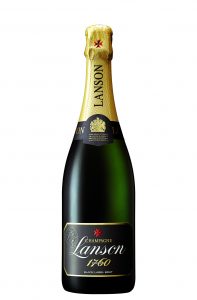 Lanson already has a 41-year relationship with the prestigious Tournament.
Paul Beavis, Managing Director, UK and International says: "As a brand that embodies excellence, innovation and celebrates achievements, we are proud of our relationships and our selective annual sponsorship programme – but  above all, we are most proud of our association with The Championships, Wimbledon."
The House of Lanson was also invited to create an exclusive design of its Green Label Brut Organic Cuveé to commemorate the 150th celebrations of the All England Lawn Tennis & Croquet Club. This exclusive Cuvée was served at this year's Tournament and it will continue to be served at all Official 150th AELTC events throughout 2018 and will only be available to members of the Club. It will be in limited supply throughout the US beginning September of this year and plans to focus on on-premise and high-end off-premise locations with an SRP of $59.99.
Lanson Black Label is currently distributed with an SRP of $44.99. Imported by Lanson International Americas.
Beavis continues: "We are delighted that our partnership with The Championships, Wimbledon will continue to develop for a further five years. Not only does the Club's ethos mirrors our own, but we also know that our unique style of Champagne is liked and enjoyed by customers year after year at the Tournament. Five more years is proof positive that this is a relationship built on trust and respect. We have exciting plans afoot and we know that our unique bond will allow us to grow together domestically and internationally."