The term Japanophile goes as far back the late 18th century. The West's fixation with Japan was perpetuated, and even fueled, during the early 20th century by English economist and sociologist, Beatrice Webb, who stated Japan was the "rising star of human self-control and enlightenment". It was Webb who coined the now widely-used term "collective bargaining" which makes for a handy segue into Japanese Craft Beer. This organization prides itself on its close partnership with Japanese craft brewers and the hands-on workers within the breweries, who are truly responsible for the attention-to-detail style of brewing that lends to authentic Japanese craft beers. Old traditions are mixed with new ones, harmoniously.
As westerners, we've seen Japan's culture take a secure grip on consumers in Europe and America. From anime to manga, from sushi and sake to some of the world's finest whiskies, we are fascinated by the culture of this East Asian island.
To that point, Japanese beer has, for the most part enjoyed a favorable reputation here in the U.S., but craft brands offer an entirely new level of achievement. In a relatively short period of time, Japanese brewers have worked to master the art of producing craft beer. One thing that makes these beers so different to their American and European counterparts is their native ingredients such as yuzu, sansho (Japanese pepper), and matcha. It's common to use sake rice as an adjunct, creating clean, harmonious flavors.
The ingredients might be terroir-driven but the appealing taste is universal, and particularly well-received by the American palate — low-malt styles, rich flavor, and excellent balance.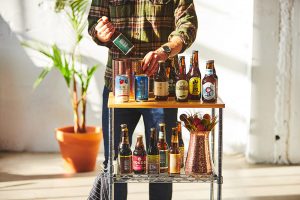 Clean and defined, consistent and palatable, accessible, Japanese Craft Beers are consistently good, but consumers can find the category a little intimidating to really sink their teeth into. The Japanese Craft Beer movement has its roots firmly planted in traditional sake making, yet the beer is modern, well-balanced and flavorful, and some of brewers who have been making sake for generations are now turning to craft beer.
To gain more visibility and influence, twenty-three Japanese craft breweries have banded together to form Japanese Craft Beer, an industry association devoted to increase visibility and promote Japanese craft beer in the U.S.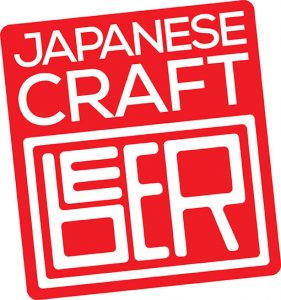 Representing brewers from all corners of Japan, Japanese Craft Beer is driven by the JFOODO, a government organization founded to promote Japanese agricultural and food products abroad.
Here's how you can Learn to Drink in New Language : follow @JapaneseCraftBeerENG on Facebook and @Japanese_CraftBeer on Instagram.
 Participating Brands:
 Abashiri Beer
AJB Co.
Akari Brewing
Baeren Brewery Co., Ltd.
Baird Brewing Company
COEDO Brewery Kyodoshoji Corp., Ltd.
Far Yeast Brewing Company
Kankiku Meijo
Karuizawa Brewery Ltd.
Kiuchi Brewery
Kizakura Co., Ltd.
Mitsubishi Shokuhin Co., Ltd.
Miyazaki Hideji Beer Co., Ltd.
Niken Chaya Mochi Kadoya Honten
Rise & Win Brewing Co.
Sekinoichi Sake & Beer Brewery
Taikyokusha Co., Ltd.
Tenchokaku Group
Voyager Brewing Co.
WAKU WAKU Tezukuri Farm Kawakita Co., Ltd.
Yamaguchi Hagi Beer Co., Ltd.
Yamaguchi Ji-Beer
YOHO Brewing