Ever tried to pair food and whisky? Although not as common as wine or beer pairings, it is a highly rewarding experience. I recently attended a dinner at El Dorado Kitchen in Sonoma, where all the dishes were paired with Whistle Pig whiskies. It was a revelation, and memorable dining experience, due to the synergies and contrasts of various whiskies.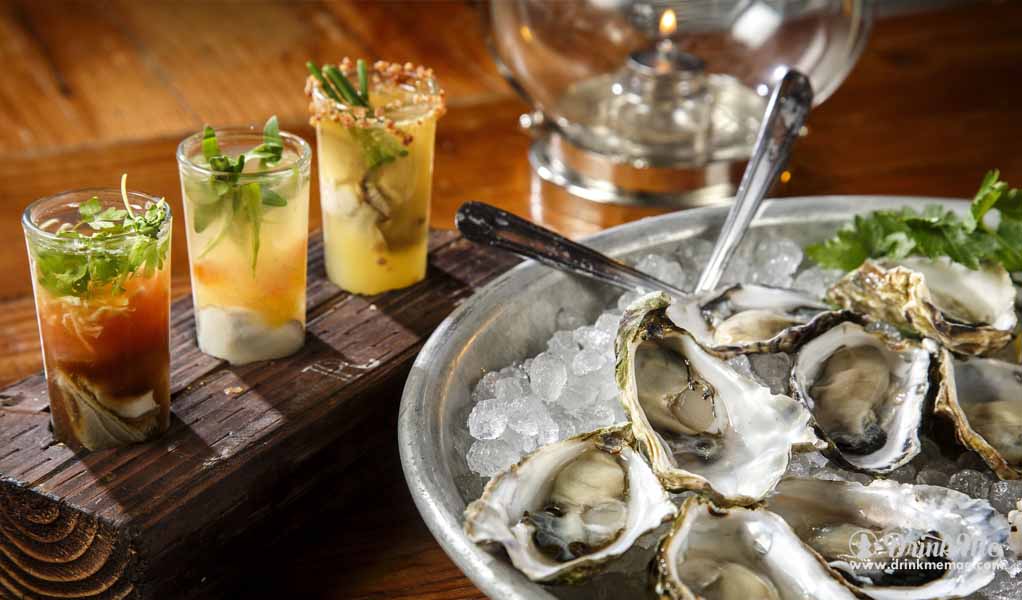 The ideal pairing of food and libation is essentially based on one of two criteria: complementary or contrasting flavors. Both are valid and are equally stimulating. When we play matchmakers, be it wine, spirits, food, clothing or mates for that matter, what do we seek? Harmony.
Harmonious coupling is predicated on visceral and/or visual enhancement. If the two entities play well together, you have a match! Is it the ultimate one? Well, that is up to you to decide.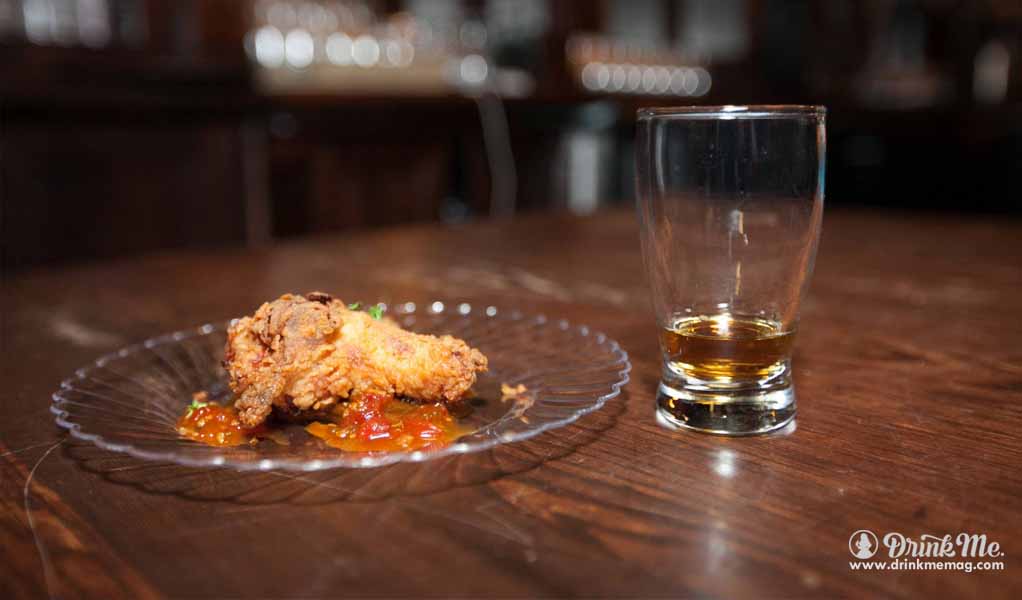 Whisky is certainly a terrific chef's companion. It's can be used in marinades, while stir-frying, glazing, in finishing sauces, or desserts. If you like playing with fire, there is a famous French sautéing method called flambé, that will bring out your best inner-pyromaniac.
When it comes to whisky pairing, here are some helpful hints:
Light, fruity whiskies pair best with lighter seafood, including raw preparations such as tartare, sashimi and sushi as well as cold-smoked salmon and various fruits de mer. Also consider daintier cheeses. Of course, pear or plum tarts seem like a match made in heaven.
Gamey proteins, such as venison or lamb, grass-fed beef, and roasted pork, along with root vegetables, fare well with whiskeys of moderate to medium intensity. Medium-bodied cheeses such as cheddar and aged gouda should work well. Denser desserts, such as the pumpkin bread or fruitcake also pair well.
Robust, hearty, assertive flavors marry best with full-bodied whiskies. For example, peaty whiskies could be grand with smoked oysters, duck, roasted chicken, smoked or broiled salmon, dry-aged beef, Indian cuisine and strong cheeses, such as blue cheese. And let's not forget the dark chocolate!
Generally, fat needs acid, as does sweetness. Acidic whiskies will cut through these flavors. The idea is not to overwhelm, rather to complement and enhance.
Spicy foods are the toughest to pair. They are best matched with sweeter whiskies. Adding a zesty whisky to an already fiery dish will overpower the flavors and sensations. By contrast, sweet flavors may enhance and accentuate spicy components.
Dishes featuring herbs such as basil, cilantro, mint, sage, tarragon and thyme pair extraordinary well with herbaceous whiskies.
Fruits and berries play well with lighter, floral whiskies, such as the ones made in Japan.
Baking spices, such as cinnamon, ginger and star anise, used in making a dessert, will stand up to and heighten a full-bodied whisky experience.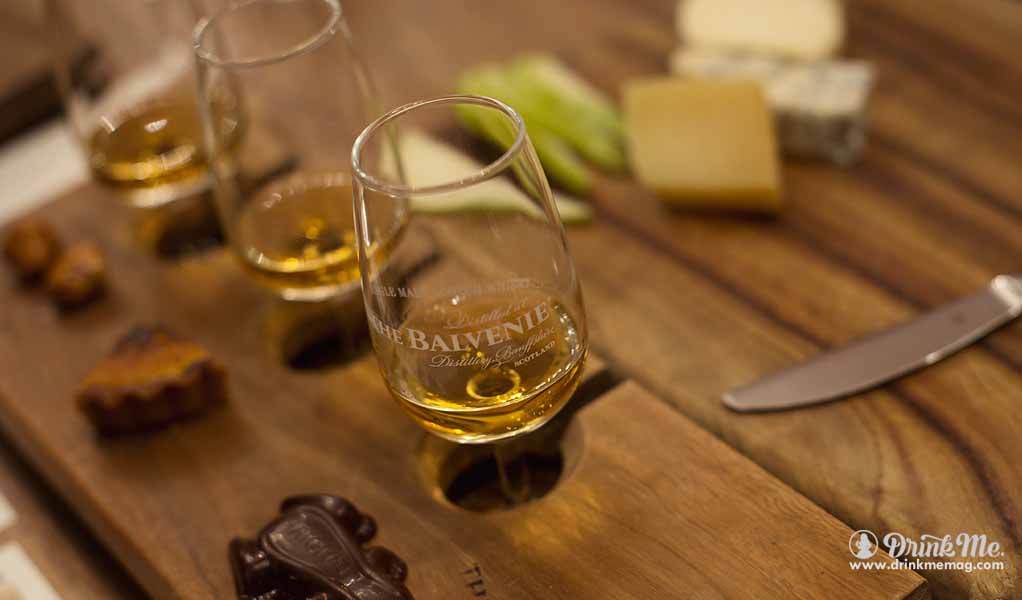 Here are of my favorite pairings:
Minerally, salinity-driven whiskies compliment sushi.
Rye whisky is great with smoked salmon.
Peaty whiskies enhance bouef bourgignon.
As for desserts, aged scotch works heavenly with orange flavored chocolate. Sherry oak-finished scotch matches chocolate soufflé. Bourbon compliments apple pie. Single malts are terrific with crème-brulee. And nothing beats the combination of pineapple upside-down cake and scotch. Yum.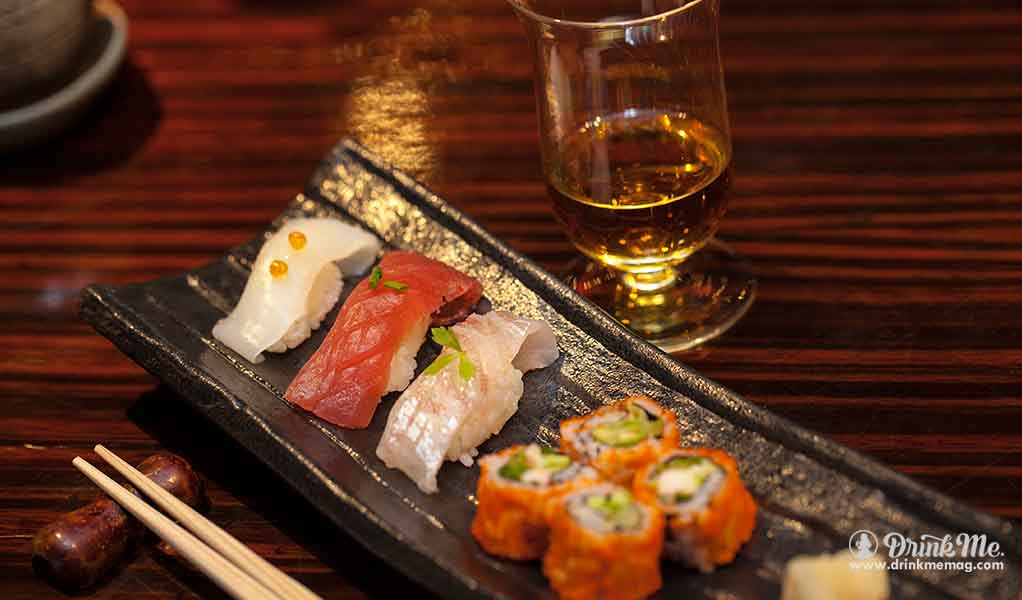 In addition to being a great food companion, this world's most popular distilled beverage, whisky has a number of health benefits. Its cancer-fighting antioxidants are known as ellagic acids. It boosts memory, enhances blood circulation, reduces the risk of stroke or heart attack, and minimizes chances of catching a cold. On a diet? Whisky's chemical composition, and high alcohol content, make it an active appetite suppressant. Of course, whisky has long been considered a digestive aid, so digestif-type cocktails are a natural way to end a filling meal.
Any beverage that helps me live longer, healthier and happier is my kind of drink!