Photo Credit: Upstairs 2
The Wine House in West Los Angeles has been the purveyors of fine wines and premium spirits for over 40 years. The store offers one of the largest wine selections in the U.S. Located above the store, the aptly-named Upstairs 2 provides a wine-forward dining experience in an intimate and warm restaurant and wine bar. Executive Chef Maiki Le delivers a menu of new American cuisine to accompany the curated wine program driven by Wine Director Marilyn Snee. The wine bar offers over 40 selections curated by Sommelier Snee from Crisp and Refreshing Whites, to Old and New World Reds and Sparkling Wines. Wines are offered in three sizes – 2.5 oz and 6 oz glasses, and carafes for sharing. One great benefit of the wine store and restaurant combination is you can bring wines purchased from the Wine House "upstairs" to enjoy with your meal.
Among my favorite pairings of my dinner experience were the Bosc Pear and Butternut Squash Salad (butter lettuce, goat cheese, almonds, wild baby arugula and cider-honey vinaigrette) with a glass of full-bodied Paul Hobbs Russian River Chardonnay; and the Pamu Farms Elk Chop (magic myrna potatoes, oyster and shitake mushrooms, brussels sprouts, shallot and red wine demi-glace) with Brovia Rocche Barolo. For fans of Vietnamese street food, Chef Le prepares her favorite recipe for Banh Mi Bao (seared mary's duck and chicken liver patty, maggi mayo, traditional garnishes and jalapeño). An old-world medium- to full-bodied red, such as Tikai Patriota Bonarda Malbec is a good complement.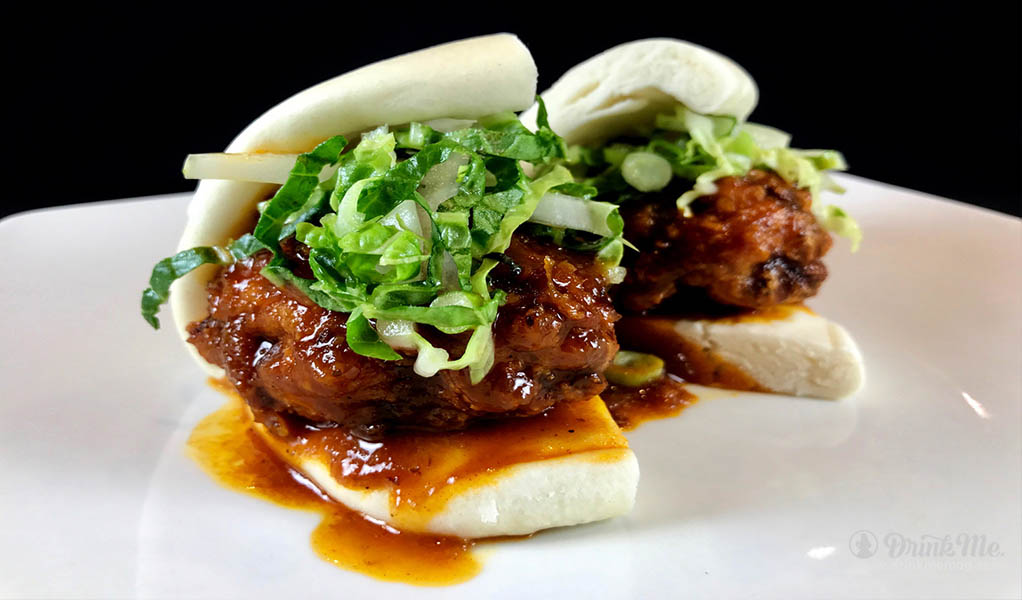 Photo Credit: Upstairs 2
For dessert, I enjoyed the delicious Sticky Toffee Pudding (a favorite from my old country) served with Brown Butter Toffee Sauce and Vanilla Bean Ice Cream
In summary, Upstairs 2 provides the perfect blend of inspiring cuisine and extraordinary wines of the world.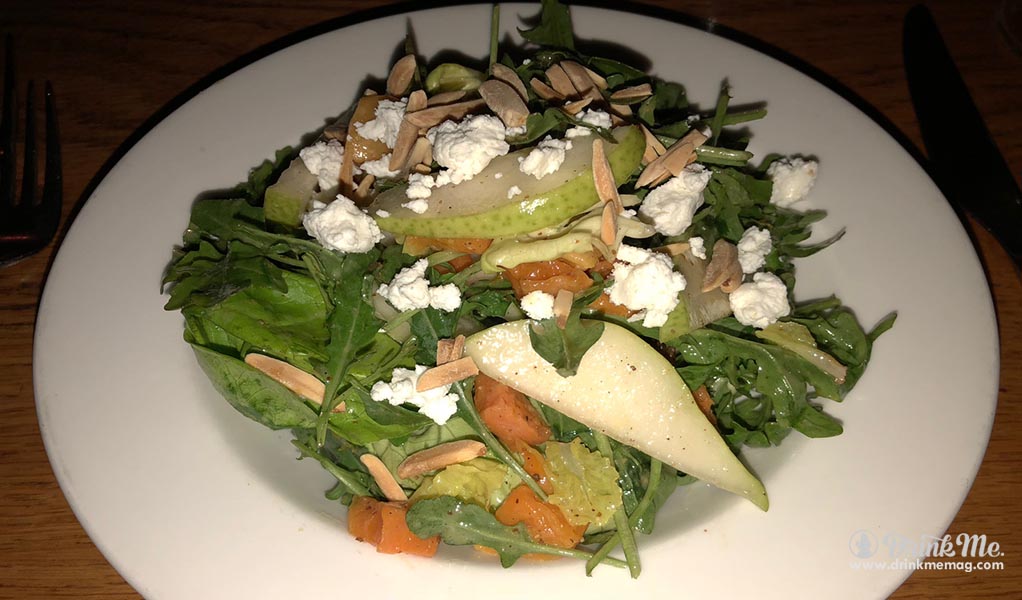 Photo Credit: Steve Smith