What kind of whisky drinker are you? Whichever kind you are, Texas-based Balcones Distillery probably has a bottle for you. With more than a dozen highly-varied expressions in its portfolio this distillery, founded in 2008, comprises independent minds and passions from a team of industry pros who set out to make whisky that is both luscious but easily identifiable, on a conventional and visceral level. You could easily get lost in Balcones' portfolio for months or even years, comparing and contrasting the variations and discovering preferences about your palate you didn't know it had.
Flavor is key here. Through methods that manipulate yeast into creating desired flavor compounds, and Forsythe of Scotland pot stills renowned for contributing opulent components, Head Distiller, Jared Himstedt is both organic and engineered in his approach. He uses several barrel-types for each whisky to ensure an original and nuanced result every time. Further, he embraces the highs and lows of the Texas climate, knowing how much it accelerates the maturation process.
Magic is made at the former Texas Fireproof Storage Co. in downtown Waco, Texas, a sprawling 65,000 square feet of old and wonderful authentic pipe-and-concrete construction, now filled with the aroma of yeast, wood and whisky, depending on the room.
Jared Himstedt loves this building. He talks about Balcones journey while smiling and adoring the pot stills the team worked so hard to install. Balcones is home to these men. Even the old, but solid, structure's history is talked about with love and gratitude. It's no wonder the whiskies they make have such striking personalities. Nothing is rushed here. Every whisky is nurtured like a child with its own personality. As makers they allow the true nature of each one to come through, while identifying their individual strengths and curating which parts to accentuate.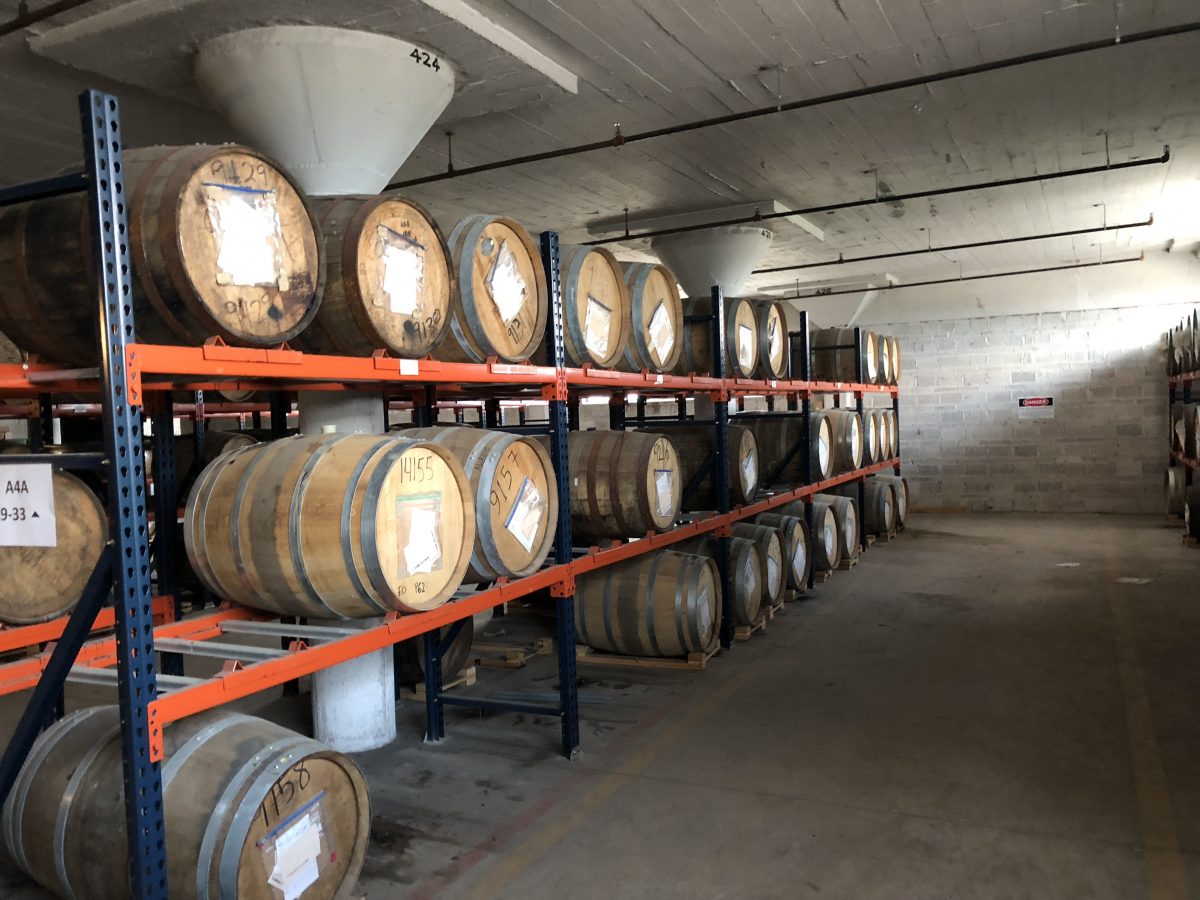 This is big Drink Me recommendation: if you get to know this brand, you'll get to know yourself as a whisky drinker.
Here's the impressive portfolio:
Baby Blue
Blue Corn Whisky
NOSE: melted butter, kettle corn, vanilla, toffee, cinnamon and nutmeg, fresh bread and honey, fresh ground coffee, baking chocolate
TASTE: tropical fruit, slight apricot, brown sugar, cotton candy, sweet tea with lemon, smoked chilis
FINISH: medium long warming, late cinnamon/leather spice, mint and green peppercorns
Texas Single Malt Whisky
Classic Edition
NOSE: ripe, buttered stone fruit, banana and pears; honey and rose water with delicate citrus accents
TASTE: silky and full on the palate; lightly toasted bread with fresh butter and marmalade
FINISH: long finish with lingering toast and burnt sugar notes morphing into rich malt and wood flavors with counterbalancing acidity
Texas Rye
A Rye Mash Bill Creation
NOSE: soft charred oak, black tea and cracked pepper open up to fruit and chocolate covered cherries
TASTE: creamy buttery toffee, building to peppery spice notes with hints of coffee and nuts
FINISH: peanut butter and dark chocolate
True Blue 100
Blue Corn Whisky
NOSE: ripe apricots & mango with cinnamon, singed sugar on top of cocoa and dried chillies
TASTE: deep oak and char, black tea and salty baking chocolate, old leather, roasted corn and coffee
FINISH: lingering dried cherries & blackberries followed by toasty bitter chocolate with pleasant oak tannins
Brimstone
A Smoked Whisky
NOSE: confectioners' sugar, cold-smoked butter, corn husk, BBQ pit, stone fruit, chili peppers and graham crackers
TASTE: candied oak smoke, English pipe tobacco, butter, orange marmalade, fruit cocktail, sweet tea, chili peppers
FINISH: long dry finish, herbal/mint ends in a mineralness as smoke returns
Texas Rum
Annual Release
NOSE: rock candy, pancake syrup, tanned leather, violets, burnt marshmallow, under ripe cantaloupe, saltwater taffy, prune, menthol, hoisin, roasted nuts
TASTE: lush and coating with cacao nibs, hazelnut syrup, char, tart cherry skins, burnt toast, caramel
FINISH: medium finish with layers of raw sugar, fruit skins, candied beets, char, tawny port reduction and abundant tannins
Rumble Cask Reserve
A Nurtured Stock
NOSE: honey, spice box, blueberry compote, rum cake, candied ginger, oiled leather, citrus zest, brandy
TASTE: ginger snaps, treacle, sugar plums, toffee, Christmas pudding, lemon candies
FINISH: dry and long with raisins, bourbon, oak spice, cinnamon, glazed pastries
Single Malt Rum Finish 
Rum Cask Finish
NOSE: caramelized sugar, cherry cola, banana bread, sassafras, pistachio, peanut brittle, apple skins, peach cobbler
TASTE: big and full-bodied with tropical fruits, molasses, sweet black tea, gingerbread
FINISH: dry and long, hints of prickly cinnamon, burnt sugar and heavy oak
True Blue Cask Strength
Straight Corn Whisky
NOSE: buttered toast, grapefruit pith, overripe banana, fresh cut bell pepper, corn oil, candied pecan, forest floor, cinnamon, sweet oak
TASTE: oily texture with maple syrup, dried apricot, pralines, cajeta, jasmine, spice, masa
FINISH: warm and long finish with supple notes of raw honey, coffee cake, and dried chilies
Texas Blue Corn Bourbon
Straight Bourbon Whisky
NOSE: glazed cornbread, buttered waffles, spearmint, Turkish tobacco, savory herbs and white pepper
TASTE: full mouthfeel with sweet tea, burnt marshmallow, cinnamon candies and marmalade
FINISH: long finish with oak and pepper notes, followed by cardamom and roasted sweet corn
French Oak
A Special Release
NOSE: browned butter, raw sugar, clove, fresh rosemary, sautéed shiitake mushrooms, polished leather, caramelized peaches, overripe tangerines
TASTE: oily and coating, black tea, bittersweet chocolate, vanilla bean ice cream, green peppercorns, underripe mango, dulce de leche, burnt toast with butter
FINISH: long and clean finish with bitter chocolate, white pepper, allspice, and eucalyptus
Single Malt Single Barrel
A Staff Selection
NOSE: toffee, baked apples, banana custard, semi-sweet chocolate, candied orange, mink oil, fall leaves
TASTE: bright entry with orange zest and fall honey, dried raspberries, nougat and cedar
FINISH: dry finish with lingering tannins complemented by eucalyptus, chestnuts and milk chocolate