What if you took two strong-willed, highly-defined, established, competing personalities and put them in a room together? The possibilities are endless, but whatever way it might go, you're guaranteed something interesting.
It takes a company like Terlato Wines (think Piper-Hiedsieck, Rutherford Hill, Cecchi and Loveblock to name a few) to put stock in its own judgment and launch a wine with two competing varietals in each bottle, and call it Dueling Pistols. We love this name because it celebrates the untraditional matching of varietals, without asking for approval. But don't misunderstand — these are not gimmick wines. They come from mature vines, prestigious AVAs and winemakers. The point was not to experiment with your palate, but to, instead, develop another area of blending that goes beyond the norm. Afterall, if you're not advancing, you're stagnant, and Terlato doesn't do "stagnant", hence Dueling Pistols.
There are two blends under the Dueling Pistols umbrella so far.
Dueling Pistols Paso Robles Blend $49.99
50% Cabernet Sauvignon and 50% Petit Sirah. The blend is aged in French oak barrels for 18 months and you'll love the deep, woody flavor of the oak which rounds out the competing varietals, giving the wine a smooth texture and defined structure. Note the complexity and depth of flavor.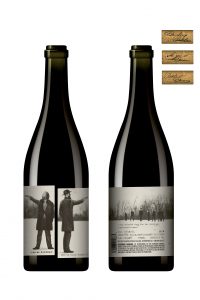 Dueling Pistols Dry Creek Valley Blend $49.99
50% Zinfandel and 50% Syrah. The varietals come from old vines located in the rocky hillside of Northern Dry Creek Valley (Zin) and the dense, clay-like soils of the Southern Dry Creek Valley (Syrah). Although Zin and Syrah, so evenly split, make an unlikely couple, the pair goes through an aging process (after fermentation) in French oak barrels for around 18 months imbuing a dynamic, bold wine with a layered oak flavor, and it all makes sense in the end. Extremely palatable and easy to drink.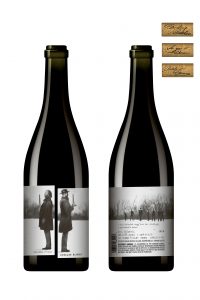 5 Reasons Dueling Pistols Is A Sure Thing
Perfect Price Point:

Every now and then, but never too often, comes a wine that over-delivers on price. Outstanding wines are usually attached to outstanding price tags, but there are exceptions. Dueling Pistols falls into that rare category of $100+ wine in a $49.99 bottle.

You Can Trust What You Know:

The brand comes from the same Terlato stable as The Federalist and Piper Heidsick, both hugely successful brands, boasting zero buyers' regret from consumers.

It Will Get You Out Of Your Rut:

It's okay. Nobody in a rut, knows they're in a rut. These unusual blends will help develop your understanding of what each varietal: Cabernet Sauvignon, Petit Sirah, Zinfandel, and Syrah, can do, and how versatile they are. Get out of your rut and try something new.

They Boast Solid AVAs:

Both blends hail from two of the best regions in the country: Paso Robles and Dry Creek Valley.

Bragging Rights: Isn't it great when you get to help your partner or friends discover a new concept that you know will catch on quickly? Get out in front of this explosive brand, and be the one who says "I put you on to that wine."