For wine lovers across the world, it is often a dream to visit your favourite wineries; for me, one of those wineries is Domaine O'Vineyards. The winery is located in one of the most beautiful parts of France, Languedoc-Roussillon, which is the largest (by volume) wine producing region in the world; the winery overlooks the medieval walled city of Carcassonne, which is a simply stunning sight to behold and an even more incredible place to visit. As soon as you step off the plane, you'll realise every which way you turn in the Languedoc you're surrounded by vines, they're everywhere, it's a magnificent use of land as far as I'm concerned and wine isn't just a part of life for the people of the Languedoc, wine is life and Liz and Joe O'Connell the proprietors of O'Vineyards are no exception, they have wine coursing through their veins and fit in seamlessly, producing wine of an outstanding quality rivalling pretty much anything available in France.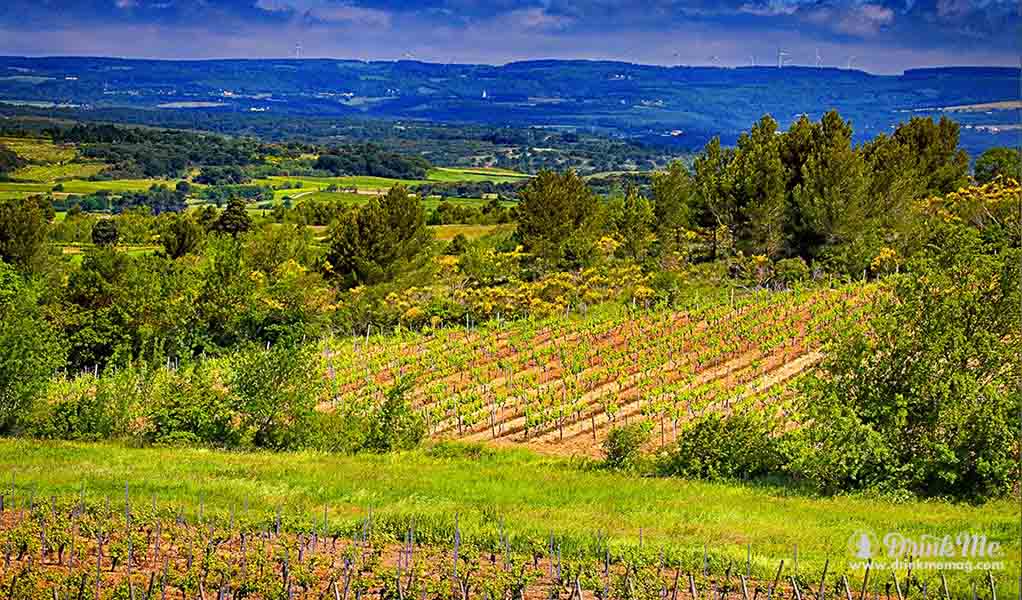 Joe and Liz invite guests to stay at their beautiful boutique winery, where they have stunning bedrooms available, conduct daily tasting tours of the vineyard and winery and offer an exclusive dining experience, specially designed to pair with the entire range of O'Vineyards wines, all cooked and served by Liz, who offers fine dining quality with even finer hosting skills. My fiancee and I arrived late September, greeted by temperatures still in the late eighties and a very welcome glass of heavily chilled Chasan, the only white produced by O'Vineyards and a very rare white too; a crossing of Listan and Chardonnay, exhibiting an array of tropical aromas and a refreshing citrus influence, a simply perfect drink for a searingly hot day, well searingly hot for a slightly overweight English person anyway!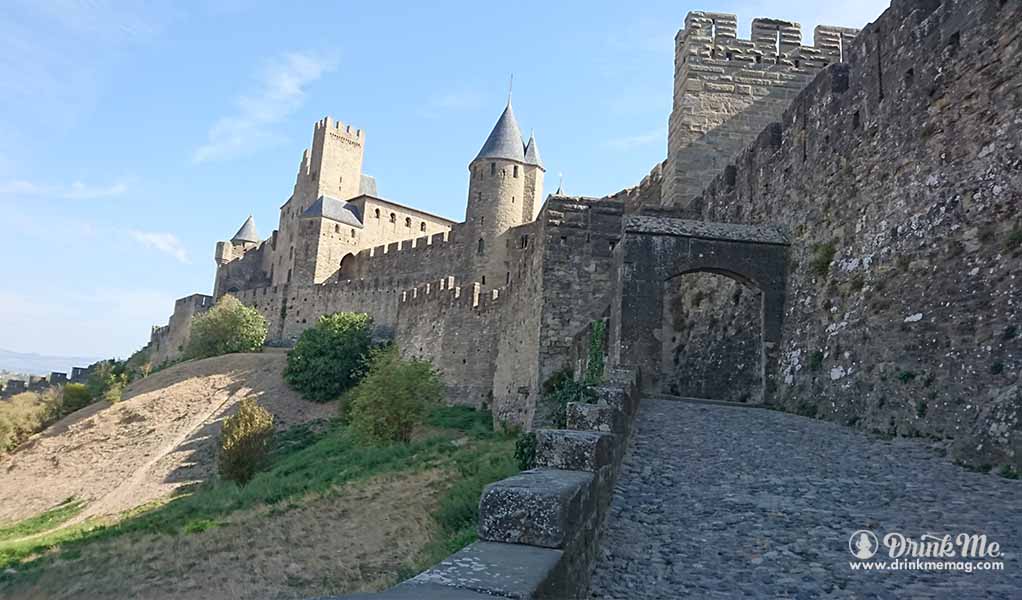 Now onto the juice! The two stand out wines are the 'Stranger Stranger' a single varietal Merlot and the 'Proprietor's Reserve' a Cabernet, Merlot and Syrah blend, both are exceptionally good food friendly wines and equally beautiful stand alone drinkers. Trust me I know, I've drunk many, many bottles of both! O'Vineyards produce six more reds: 'Tra Lah Lah', 'Les Americains', 'Fleur De Lys', 'O'Muse', 'OMG' and 'O'Syrah' all with their own merits, all very easy to pair with a multitude of foods and all very good wines. While visiting the Domaine, I was invited to decide the final blend percentages for the 2015 'Stranger Stranger' and 2015 'Proprietor's Reserve' alongside Master Sommelier, Georges Gracia, the only active Master Sommelier in the Languedoc. I can't begin to tell you what an honour it was to be invited to this momentous occasion, made even more special by the fact the 2015 vintage was considered to be possibly the best vintage ever in the Languedoc, not hugely surprising as it was considered excellent across the whole of France; but for me a huge responsibility, duly taken on despite being somewhat nervous sitting down next to a veritable wine god in Georges.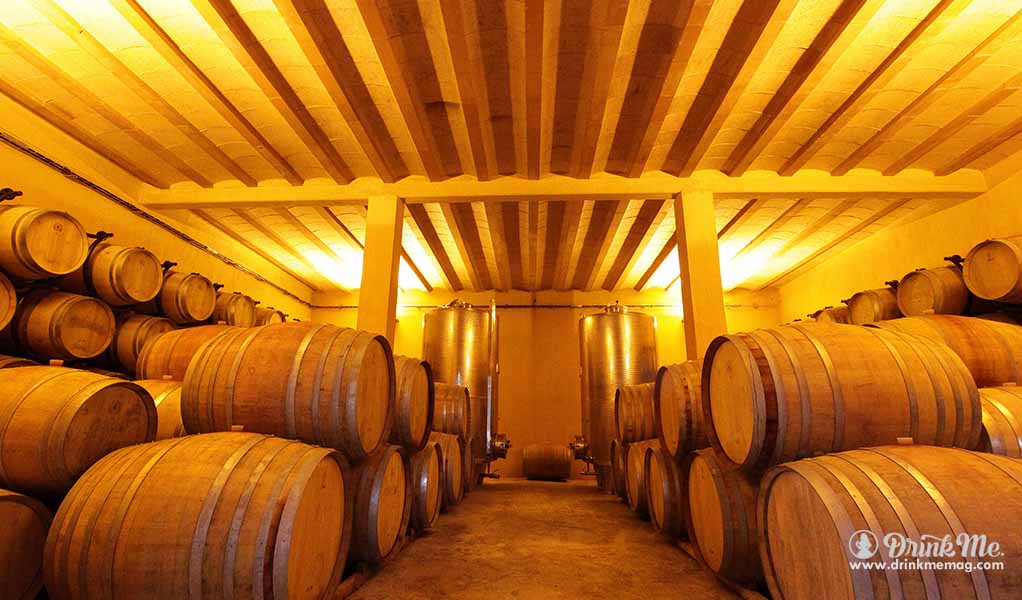 Finally the hosts, Joe and Liz: What can I say about this wonderful couple, they're hugely accommodating, making you feel more like family than guests, they invite you to treat their home in the same way you would treat your own, they stop at nothing to make you feel comfortable and the wine doesn't stop flowing, including being able to delve into Joe's personal cellar, where some truly stunning vintages that are no longer for sale are poured for you. We were actually so blown away by their characters and kind gestures, that we feel as though we made life friends and if you decide to visit them, I'm sure you will too! To give you an insight into the sort of people they are, after discovering it was my fiancee's birthday while we were staying with them, Liz booked us a table at Le Barbacanne, a Michelin star restaurant situated inside the walled city and phoned ahead to the sommelier to ensure that we were well catered for, which was a real nice touch! If you want a special experience, go to Domaine O'Vineyards, you won't regret it, I promise you.
Proprietor's Reserve 2005

Winery – Domaine O'Vineyards
Wine – Proprietor's Reserve
Vintage – 2005
Varietal – CS, Syrah, Merlot (Undisclosed %)
Price – GBP £33.99 USD $44.69
This is quite simply, a stunning wine! Huge beyond belief, with oodles of character and an intensity that grips you throughout the entire mouthful all the way to the never ending finish.
A stunningly aromatic bouquet of black stone fruit, sweet spice and some earthy, dank woody tones! The palate is dry, very dry. It's full of black cherry and liquorice, with some beautiful soft savoury flavours of mixed herbs, clove and aniseed. Polished, yet still rather grippy tannins, alongside subtle oak layers offering up sweet vanilla and a still vibrant acidity makes for a wonderfully balanced wine, incredibly poised and elegant.
Weighty, rich and unctuous. Opulence personified. A true showpiece, fit for any special occasion. I must offer a huge thank you to Joe, Liz and Ryan O'Connell at Domaine O, for this masterpiece!
Stranger Stranger 2010

Winery: Domaine O'Vineyards
Wine: Stranger Stranger
Vintage:  2010
Varietal: 100% Merlot
Score: 94/100
Price: GBP £24.99 USD $31.22
Upon first sniff, one could be forgiven for thinking this wine was a top end Bordeaux, think St Emilion, or even Pomerol. Surely it can't be a product of the Languedoc? Least of all a single varietal Merlot!
The nose is ripe at first, with blackcurrant and an apparent smokiness, closing out to beautifully endearing cedar and cigar box notes. In the mouth big, plush, powerful flavors of dark fruit cascade around, tingling every taste bud, before more subtle, secondary and tertiary flavors arrive, all supported with a linear acidity and polished tannins.
This wine has great structure, a sublime, over length finish and a pronounced intensity. It's a real show stopper. For best results, decant for as long as you can resist. Pairs beautifully with mildly seasoned duck and lamb.