"Would you like ice with that sir/madam?" It's a question we've heard a thousand times, especially when ordering a whisky. But I bet you've never heard "Would you like an ice cream with that sir/madam?" before!
That's exactly what the staff at the Scotch Malt Whisky Society are now asking, because they've created a range of whisky flavored ice creams to celebrate the fact their townhouse in Edinburgh is now open to everybody, forever, for the very first time. In addition to producing the delicious desserts in partnership with local firm S Luca, the whisky specialist also created a pop up cinema to show films about their beloved spirit such as The Angel's Share and Whisky Galore to entice new drinkers through the door.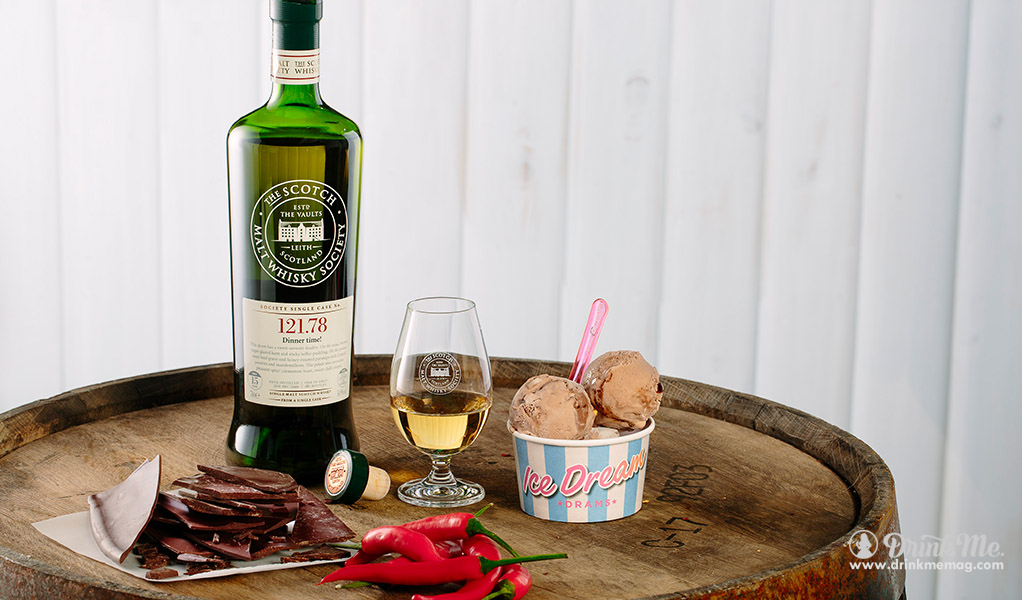 The 12 ice creams were made using the Society's exclusive single cask whiskies which you cannot buy anywhere else in the world. They were chosen to match the 12 flavor profiles long used by this former private members club to categorize its huge collection. From 'Oily & Coastal' to 'Spicy & Sweet', and from 'Young & Spritely' to 'Fruity and Mellow', all the groups were given their own unique ice cream flavor.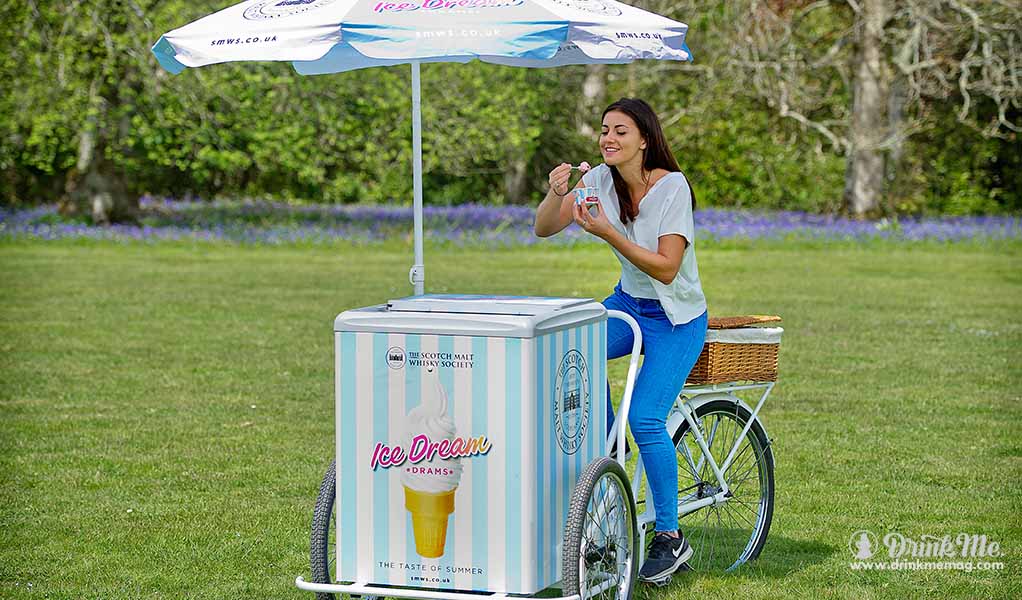 The idea has proved so popular SMWS has rolled the frozen treats out to all their clubs in the UK, including London, for one month only during July. There is even unofficial chat about launching them globally through the Society's international network.
I was lucky enough to be invited for a private tasting with the brilliant team at Queen Street in Edinburgh. I arrived intrigued although cynical, but left surprised and delighted. And a wee bit merry – the ice creams are so strong SMWS had to list the ABV content of each creation on the menu!
I would thoroughly recommend the Ginger Rasta, the Chilli Devil, the Salty Sea Dog and, the biggest surprise for me, the Maple Bacon Crunch ice cream. How can something that sounds so so wrong taste so so right?