The City of London: filled with a vast array of bars and eateries to satisfy any person's palette. With thousands of restaurants to choose from, most make their choice based on recommendation; choose a restaurant they know well or the closest one to their destination.
But what about those hidden gems? The undiscovered? The ones that aren't necessarily easy to find unless you stumble upon them or are told of their existence. That was exactly my experience of Cinnamon Kitchen.
Just a short walk from the hustle and bustle of Liverpool Station, the restaurant is located in the heart of Devonshire Square, Formerly warehouses for the East India Company, the new developments add a more modern feel. The restaurant isn't an easy to find but this adds something special to this place. Neighbouring a number of bars with a roof overhead the area is the perfect place to eat and relax after a busy day at work, socialising with friends or a formal gathering. Somehow the space has an intimate feel which almost makes you feel like you're not in London at all!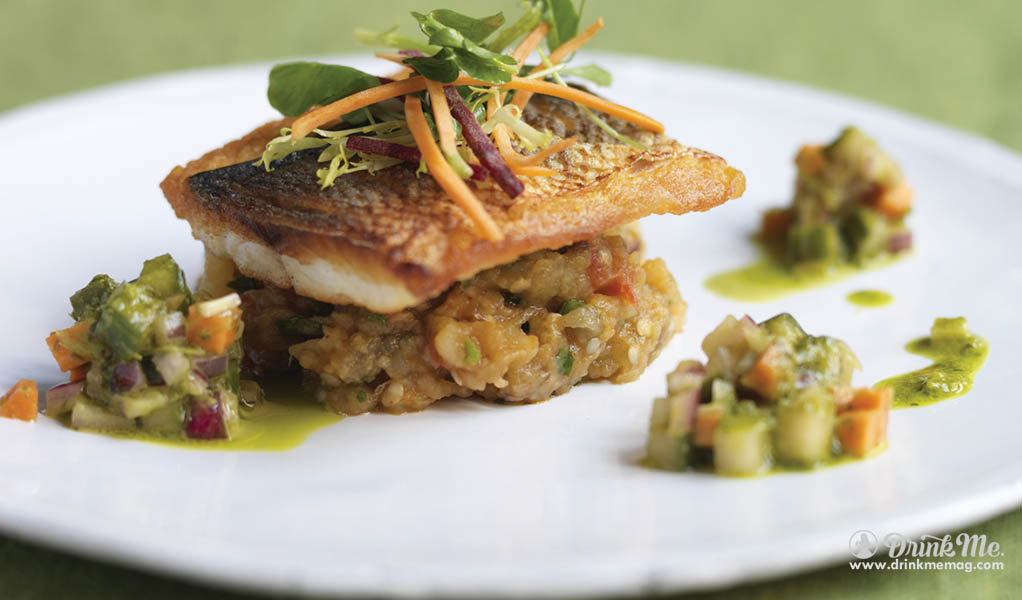 When you arrive at the restaurant, a chique, stylish and understated place where you immediately feel relaxed and comfortable, The staff members offer to take your coat and see you to your table beginning your visit on a beautiful note. The comfortable outdoor seating along with the Indian inspired decor and fire tikis collectively simulate the cosines of your own home.
The cocktails were aplenty in choice, each with it's own personality and a mixture of traditional indian fruits and flavoring to cater to your taste buds. For those of you who prefer to have alcohol free cocktails, they offer a mocktail selection or to adapt their classics. A truly refreshing experience.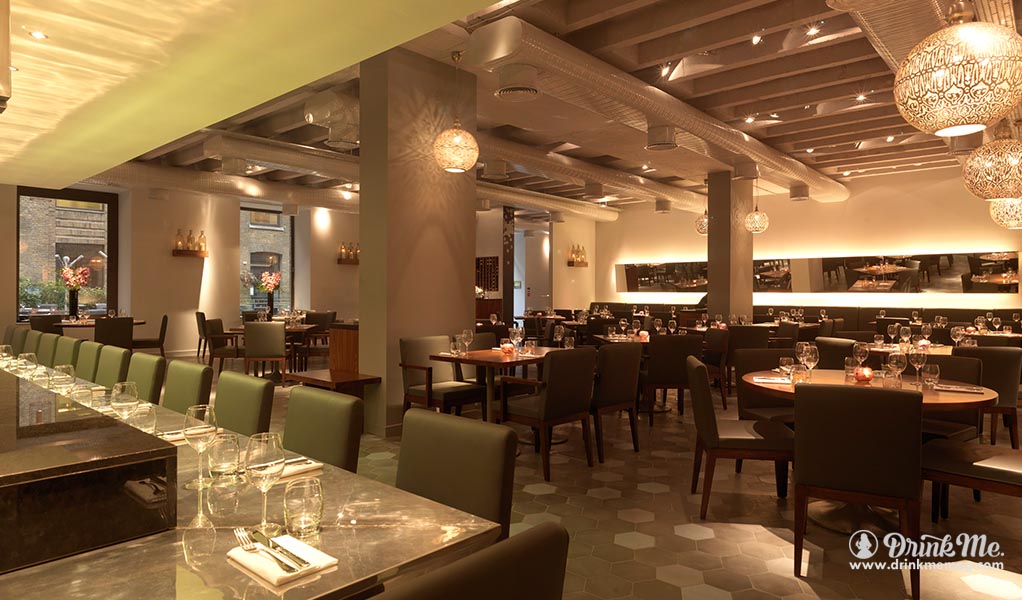 With the talents of CEO and executive chef Vivek Singh's, the flavors of the modern Indian cuisine shine through. As soon as you're presented with the menu, you're greeted with a variety of classic options with their own 'Cinnamon Club inspired' twist. Their unique approach to such classic dishes continue to push the culinary boundaries beyond what we think to be possible. We were first offered a basket of fresh bread (garlic and plain naan and a sweet naan) complemented by a selection of dips. These weren't your typical flavors that you would receive at any restaurant and the attention to detail was clear. Each dip and bread worked together so that each bite was a delicious experience.
The Lucknowi Chicken Biriyani I chose was presented in a cosy metal bowl, the fusion of flavors in each dish being a delight to experience. The chicken was succulent and cooked to perfection and just the right portions to really have a perfect meal. Saving just enough room for dessert, the ice cream trio was a perfect way to close this dinner.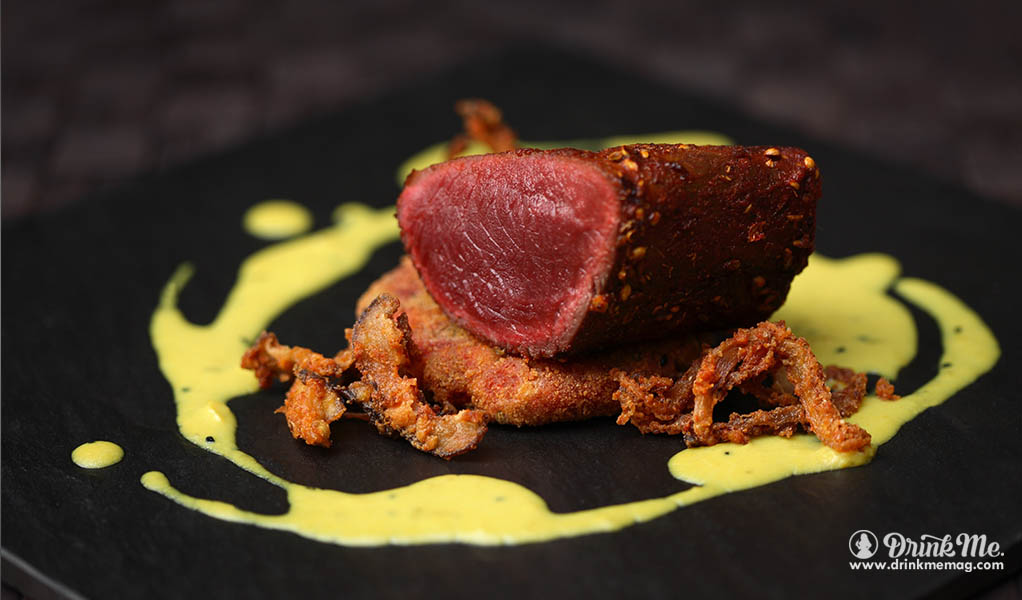 As we drank tea to unwind and reflect on our evening, all I can say is that this whole experience was a very special one. From the staff, to the hidden location, the food and the ambience, this is definitely one place I will be visiting again. And I think that next time you're in the area, you should too.
A special thanks to all of the polite, attentive and helpful staff who made this visit such an enjoyable experience.
Address: 9 Devonshire Square, London EC2M 4YL
Telephone: 020 7626 5000
Nearest tube: Liverpool Street

Opening Hours:
Lunch Monday – Friday: 12.00 – 14.45
Dinner Monday – Saturday: 18.00 – 22.45
Twitter // Facebook // Website // Contact