You're sitting in a sunlight-dappled courtyard under a fragrantly blossoming orange tree sipping a glass of freshly made sangria with a few friends. A plate of clams steamed in cava with garlic and chili has just been delivered to your table along with a plate of sweet dates wrapped in bacon with blue cheese and Marcona almonds. A second server appears with some tender slow-roasted Brussels sprouts with Manchego and Sobresada sausage and a sizzling paella in a cast iron skillet, vibrant-hued with saffron and overflowing with succulent mussels, plump, juicy bay scallops, and rich chorizo.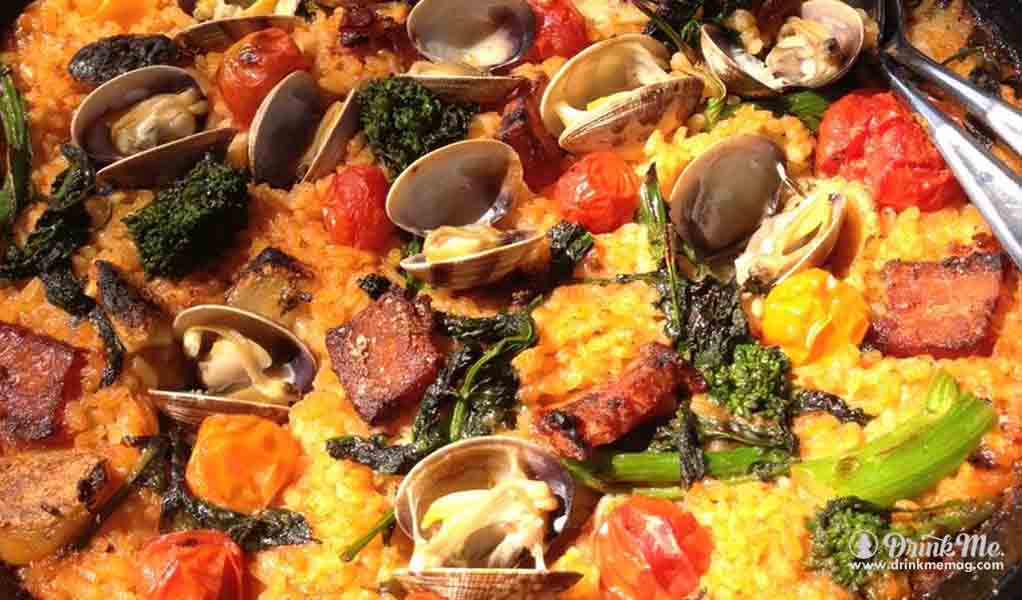 The scene could easily be anywhere in Andalusia, but it's right at Bravas Bar de Tapas in Healdsburg, in the heart of California's Sonoma County. If you could take a knife and spatula and cut right into a rolling green hillside in southern Spain like a torta and gently transport that slice of the Mediterranean to lovely Sonoma wine country, it would look a lot like Bravas.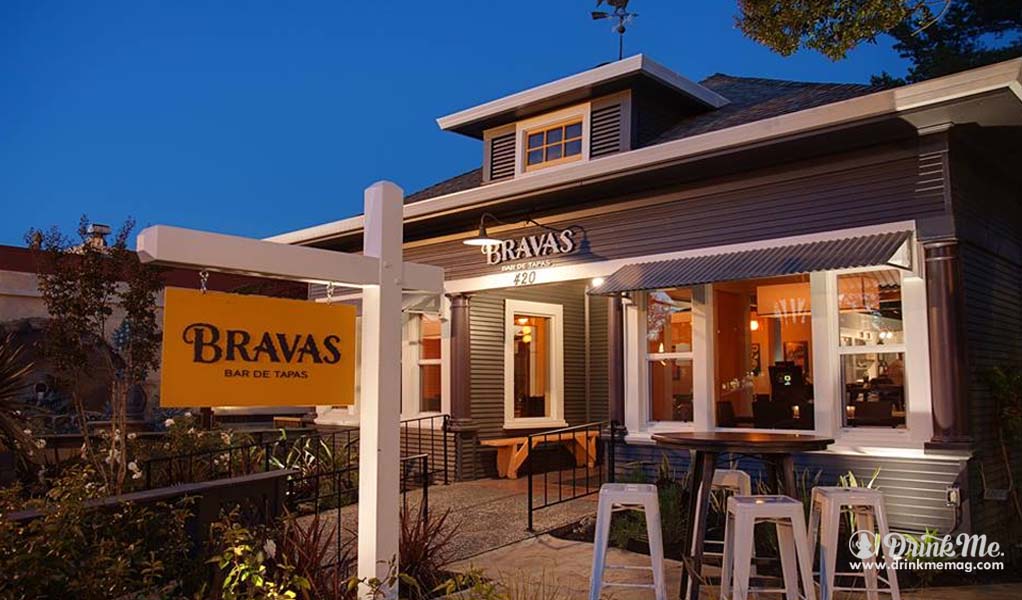 In addition to mouthwatering tapas Bravas boasts a wine list that's an intriguing assemblage of local Russian River Valley reds and whites as well as excellent Spanish Albariños and Tempranillos, most available by the glass, bottle, or half bottle. In a welcome and decidedly Californian twist on the Spanish tapas bar, Bravas also offers a "Locals' 420 Hour" Monday through Thursday from 3-5, in which appetizers are discounted and house red or white sangria (made with citrus and saffron-infused brandy!) is just $5. Enjoy a slice of Spain, Sonoma-style.