Aberfeldy has announced the release of the Aberfeldy Madeira Casks, are exclusively available in global travel retail so there's another reason to take a vacation.
Expertly handcrafted by Aberfeldy's Malt Master, Stephanie Macleod, the distillery known for its Golden Dram has launched a 16-year-old and 21-year-old, finished in the Madeira casks. Spending up to 12 months in the ex-wine casks before bottling, the extra maturation period in this combination of casks creates the perfect balance of flavour between Aberfeldy's honeyed richness with the sweet notes of Madeira wine.
Two types of Madeira casks were sourced to finish both the 16 and 21-year-old expressions; ex-Malvasia Malmsey (the most famous and also the richest, sweetest style) and ex-Bual (dark in colour, with medium-rich texture).
These flavourful casks impart classic Madeira notes of caramel, peaches, orange peel and burnt sugar. Maturing Aberfeldy in this combination of Madeira wine casks elevates the maturing malt, heightening the level of complexity and adding the typical honeyed richness of distillery's house style.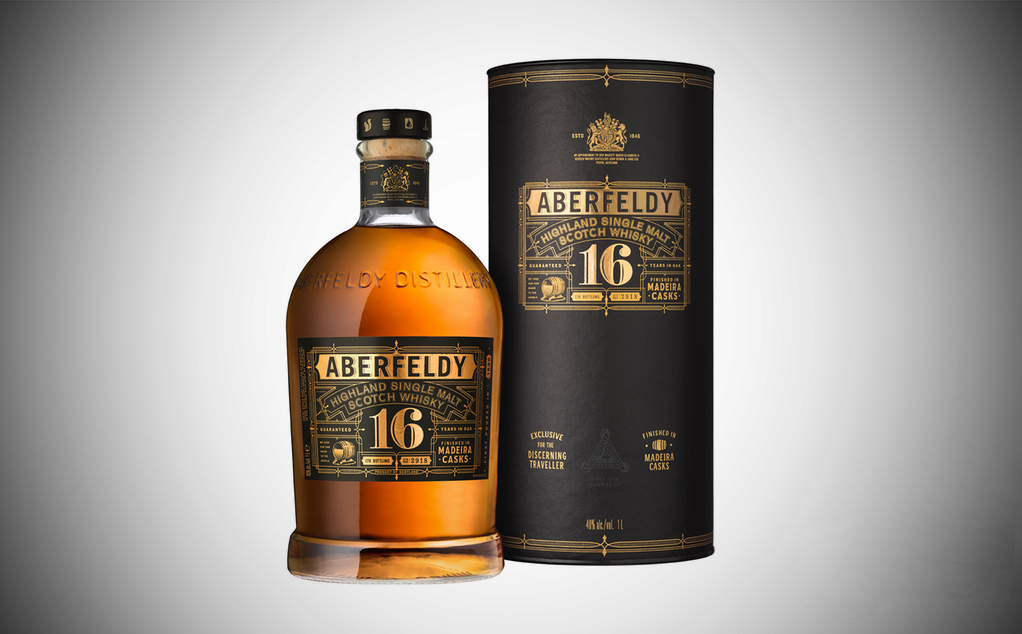 Aberfeldy Madeira Cask 16 Years Old tasting notes:
"The soft notes of honey are freshened with citrus and delicate tones of baked apples, rich spiced with cinnamon and creamy vanilla"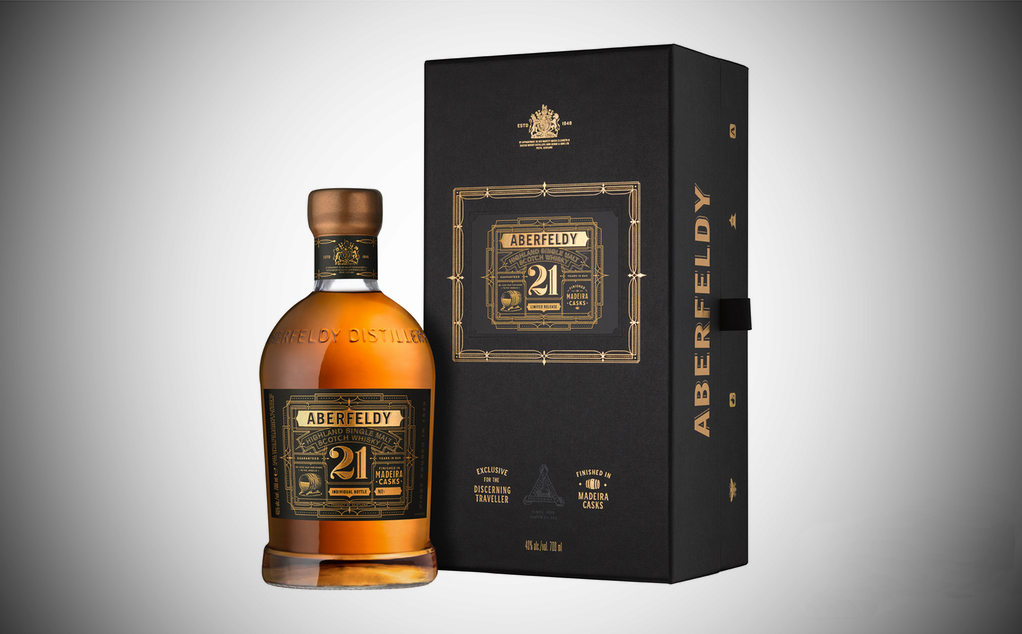 Aberfeldy Madeira Cask 21 Years Old tasting notes:
"Richly textured and complex whisky with notes of ripe fig baked in honey. There is a hint of walnut oil and a snap of dark chocolate"
The newly released Aberfeldy Madeira Casks, bottled at 40% ABV, join the existing portfolio of single malts as global travel retail exclusives. They will launch in airports globally, priced at $110 for the 16-year-old and $195 for the 21-year-old, available now.